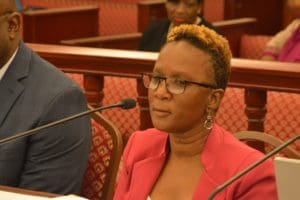 There will be a six-month re-certification extension for all ongoing cases in the Supplemental Nutrition Assistance Program (SNAP, formerly Food Stamps), and the Temporary Assistance for Needy Families (TANF) Program, according to a press release from the V.I. Department of Human Services (DHS).
The re-certification period will be extended from May to October 2018. Current SNAP and TANF recipients are not required to re-certify their respective case for the next six months. Additionally, there is no change to a recipient's SNAP or TANF benefits.
All affected recipients will receive, via postal service, an appointment notice 30-days prior to the expiration of the six months extension. This appointment notice will inform recipients of the next re-certification interview date.
For additional information, call the DHS office at 774-0930 on St. Thomas-St. John or 772-7100 on St. Croix.