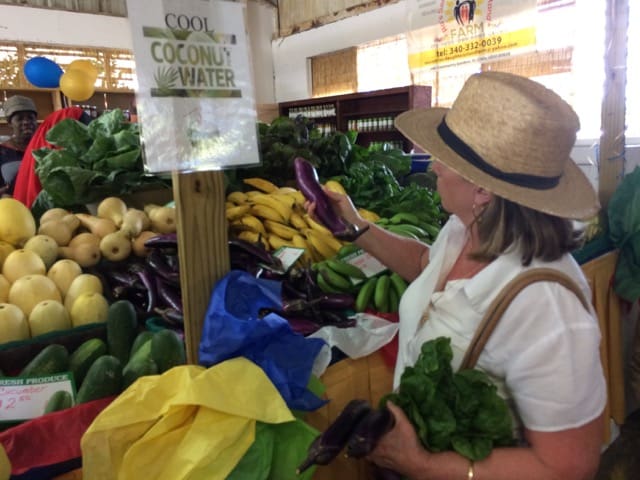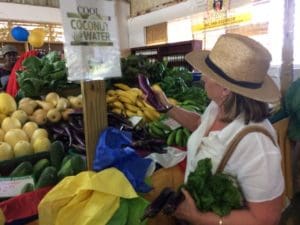 September's hurricanes ravaged the local agricultural community and, with subsequent rains delaying the planting of crops, the popular St. Croix Ag Fair was pushed back from Presidents' Day to Memorial Day weekend, May 26-28, Agriculture Commissioner Carlos Robles said.
While local farmers try to recoup from serious losses, Robles told the Source after a news conference Friday that the Schulterbrandt Agricultural Complex on St. Croix is also in need of serious repairs. Along with damage to the administrative office, Robles said that the marketing area of the complex was badly damaged along with drink and food stand booths, among other things. Asked if the fair will be tented in May, Robles said there are two options.
Engineers from Public Works will soon come in to see whether anything can be done to the main marketing area and garage, including removing the loose galvanized roofinf and replacing it with a temporary tarp. Vendors who need it will be asked to bring their own tents, since the booth areas have been ripped out, Robles said.
While the commissioner added that the fair on the whole will be scaled back this year, he also said that farmers were still eager to participate. Despite the delay in planting, the fair still draws a large crowd, so farmers would have a greater audience to market.
"We're trying to manage the expectation that the fair is going to resemble what it did before," Robles said. "It's not. However, we're going to try our best to make this event the best it can be for our community, vendors and our visitors coming in from off island."
In thinking about the possibility of canceling the fair, Robles said whatever benefits, economic or otherwise, St. Croix would receive from holding the fit the event would be worthwhile.
"There are some farmers where this is the biggest sale day for them," he said. "They might be able to make enough money from this event to hold them through for the rest of the year."
The theme for this year is V.I. Agriculture Strong: Rebound, Rebuild, Regrow.
Editor's note: This originally ran February 26 but as the day approaches we want to remind our readers.