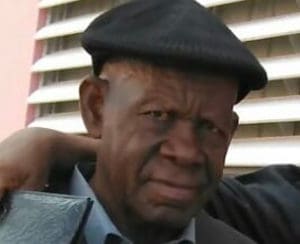 The V.I. Police Department is continuing to search for 80-year-old Mitchel Micheal, a native of St. Lucia who has been missing from the Frederiksted area since April 8.
According to police, Micheal is a resident of the Mutual Homes Apartments in Grove Place. Family members told police he suffers from a medical condition.
Micheal is a black male with brown eyes, a dark complexion and a bald head. He stands 5 feet 9 inches tall and weighs about 165 pounds.He was last seen by a family member at about 2 p.m. April 8, going east on Queen Mary Highway in the vicinity of Mount Pleasant. He was wearing a red and white stripped shirt, long black pants, a black hat and carrying a black hand bag.
Police urged anyone who sees or comes in contact with him to call the VIPD at 340-778-2211, the 911 call center, or the anonymous tip service, Crime Stoppers USVI, at 1-800-222-8477.