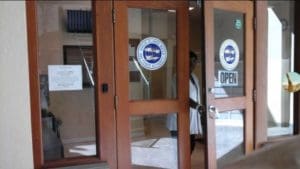 On Saturday, May 5, the Water and Power Authority (WAPA) will open the Customer Service Office on St. John from 8 a.m. to noon to accommodate senior customers or customers with a disability, who may have questions or concerns about their electrical or potable water bill or who may want to make a payment on their account.
The authority is focused on reducing the customers' wait time at the customer service offices, and it has implemented this day to afford its senior customers the ability to have their utility concerns addressed, without the long wait.  Customers who take advantage of this day must have the electrical and/or water accounts in their name, and senior citizens are asked to be prepared to show identification verifying their senior status.
WAPA will host a Senior Citizens' Day one Saturday of each month.
Other options are available to alleviate the wait time for those customers who may only want to pay a utility bill.  These include utilizing the payment kiosks, located at Petrus Plaza on St. Thomas, from 6 a.m. to 11 p.m., daily, and in the customer service office on St. Croix during business hours, or the Pay Your Bill Online feature of the WAPA website www.viwapa.vi.