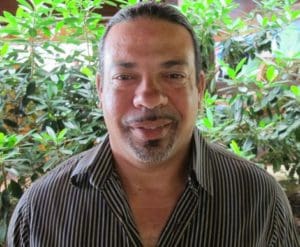 Edgar Bengoa, a candidate for lieutenant governor, has resigned as chairman of the board of the St. Croix Chamber of Commerce. According to Vice Chair Diane Butler, who will serve as interim chair, his resignation was effective May 5. Bengoa was sworn in as chairman at the Chamber's annual breakfast meeting in February.
"Edgar has been a dedicated and active member of the Chamber for well over 20 years and has been elected to serve on the board several times," said Butler. "We wish him well and thank him for his many years of advocacy for St. Croix's business sector."
Butler will serve as interim chair until a formal vote is taken on a replacement for Bengoa at the Chamber's next monthly board meeting.
About the Chamber The St. Croix Chamber is a non-partisan organization funded primarily by dues paid by member businesses. It is not a government agency and receives no tax dollars. The Chamber is a 501c (6) non-profit organization.  Membership is open to all businesses and individuals who maintain a voluntary annual dues investment. Benefits of membership include networking opportunities, community involvement, image enhancement, political advocacy, information access and heightened credibility.