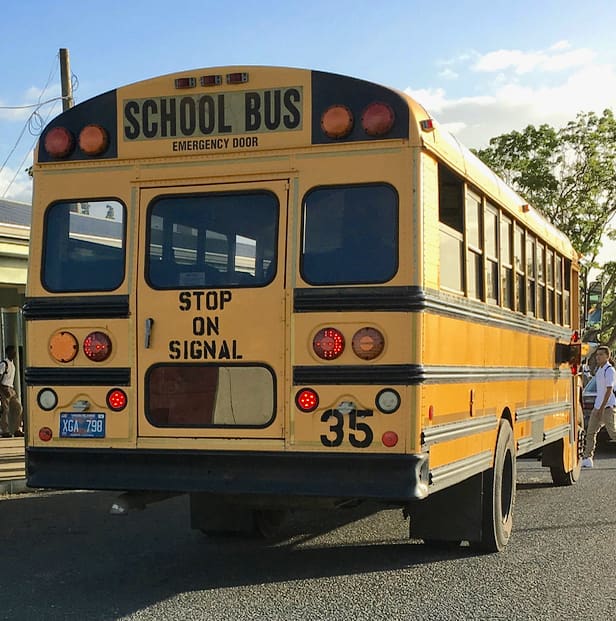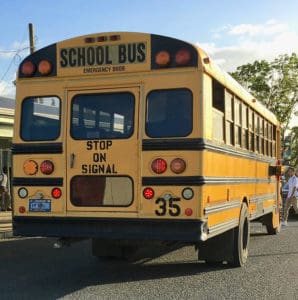 A group of hostile John H. Woodson Junior High students from the Harvey, Profit and Clifton Hill areas have repeatedly thrown cans and trash at the bus driver, intentionally yelled to try to startle the driver and made the drive unsafe to continue, according to the Education Department, prompting the school system to suspend school bus service to those neighborhoods indefinitely, effective Wednesday.
"The bus service suspension is due to ongoing hostile behavior directed toward the bus driver during transportation of students to and from school. This poses a serious safety issue for the bus driver and all student passengers," an Education Department official said in a statement Wednesday morning.
A parent meeting is being planned to address this matter and will be made public when a date and time is scheduled. Students with knowledge of peers participating in the dangerous behavior are asked to inform school administrators.
The bus service suspension will remain in effect until further notice, according to the school system.
"This has been a continuing problem for that route and those students," Education Department spokesperson Keva Muller said Wednesday.
"Some students were throwing bottles and cans at the operator while he was driving the bus, trashing the bus and making excess noise with the intent of distracting the driver," she said.
Until further notice, parents are responsible for bringing students from those neighborhoods to school After the meeting, a decision on what course of action to take will be made, Muller said.
"I know it is the end of the school year but a meeting still should be held," she said.
While some of the students involved may be advancing on to high school next year, the misbehavior has been going on for some time and is unsafe, she said.