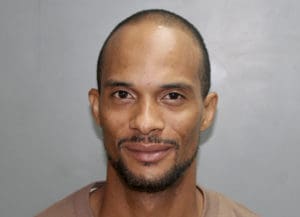 Jorge M. Borque, a 34-year-old St. Croix Man, was arrested early Saturday morning and charged with second-degree assault/domestic violence.
According to the V.I. Police Department, at 4:03 a.m., officers from the Ancilmo Marshall Command police station responded to a report of domestic disturbance at Long Reef Condos in Christiansted.
At the scene the officers made contact with a female victim who told them a male acquaintance struck her several times and strangled her to the point she could not breath.
At around 6:30 a.m., detectives from the Criminal Investigations Bureau domestic violence unit Borque and took him into custody.
No bail was set as per the domestic violence law. He was transported to the Golden Grove Adult Correctional Facility where he was remanded pending advice of rights hearing.