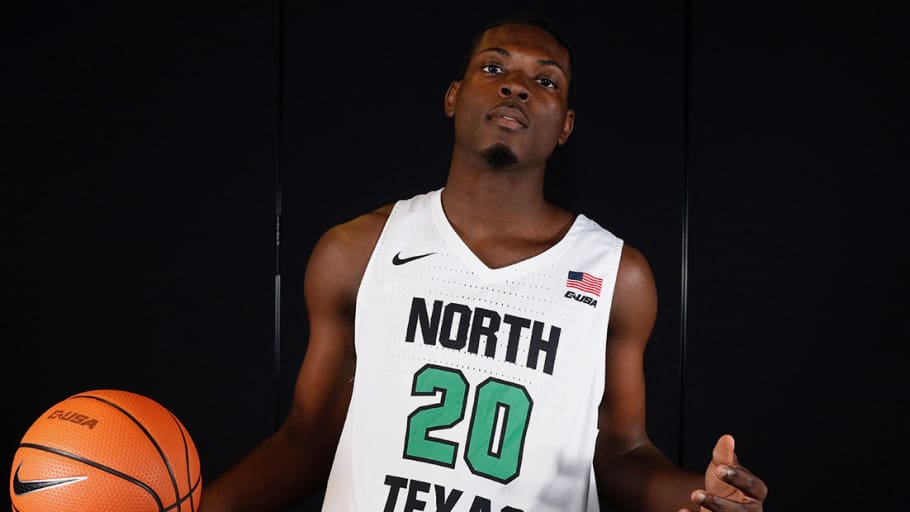 St. Croix native Shakeem Alcindor was announced Saturday as the latest recruit for the University of North Texas Men's Basketball team.
The announcement appeared on the school's website. Alcindor committed to the school on July 12.
Alcindor is an athletic 6 foot, 8 inch forward who recently made his senior national team debut during the Central American and Caribbean games, where he appeared in every game.
Shakeem has won various awards in the U.S. Virgin Islands, including the Tim Duncan Player of the Year award and the Raja Bell Defensive Player of the Year award.
During his senior year at the St. Coix Educational Complex, he averaged 19.7 points and 10.2 rebounds along with two blocks a game.
Last year he played at the Link Prep Academy in Branson, Missouri, where he contributed 13 points and almost nine rebounds during a 35-8 season. Link Prep is a school that helps players gain exposure to college coaches and helps players make the jump to the college level.
"It helped me get better and stronger and helped me grow as a person," Alcindor said.
His time in Branson did not affect his college eligibility and he still can play four years for the UNT Mean Green.
Alcindor also sees North Texas as an opportunity to continue his development.
"The coaching staff is excellent. They can bring out the best in me," he said.
The University of North Texas in the city of Denton. It is an NCAA Division I school, competing as a member of Conference USA.
The Mean Green's head coach, Grant McCasland, praised Alcindor's character.
"Shakeem is humble and hungry and has continued to make significant improvements in a short amount of time," McCasland said. "What sets Shakeem apart is his character and his willingness to do whatever it takes to not just be a great basketball player but a student and person."
He joins three other Virgin Islanders at North Texas: Jahmiah Simmons is a redshirt sophomore and Jareem Dowling is an assistant coach. Anisha George plays for the women's basketball program.
The Mean Green are coming off an exceptional year where they went 20-18 and won the College Basketball Invitational in the spring.