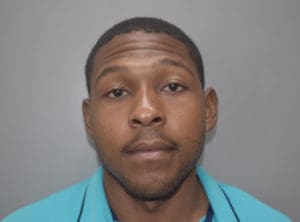 A St. Thomas man was arrested Monday and charged with assault for allegedly pointing a gun at people the previous week, according to the V.I. Police Department.
At about 4 p.m. Aug. 22, a woman called the 911 center and reported that an unknown individual had pointed a gun at a construction crew that was working at her residence.
Officers responded and upon further investigation, detectives were able to locate the suspect.
At 7:25 a.m. Monday police arrested 21-year-old Kervaughn Benjamin. He was charged with third-degree assault and bail was set at $25,000 by order of the court. Benjamin was processed and turned to the Bureau of Corrections pending his advise of rights hearing.