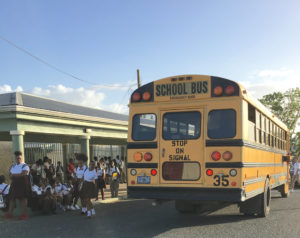 Effective immediately, the St. Croix District Office of the Insular Superintendent has announced early dismissal of classes at St. Croix Central High School on Thursday, September 6 due to an electrical issue affecting the cafeteria and the campus's major wings. The announcement came at 11:21 a.m.
An electrician is on-site assessing the situation and has determined a specialized part is needed from off-island in order to complete repairs, according to the Education Department.
School bus service is being dispatched to transport students to their regular drop-off locations. Parents are asked to pick up students from the school's campus.
Information on the high school's reopening will be announced on the Department of Education's Facebook page and through the local media.