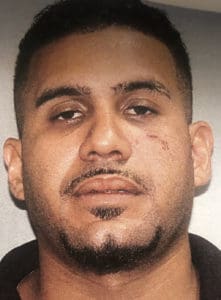 The V.I. Police Department on Friday arrested 28-year-old Gregory Rafael Narr and charged him in a case of domestic violence.
According to the V.I. Police Department, Narr faces charges of second-degree assault/domestic violence and simple assault/domestic violence.
Police said he struck and strangled a female acquaintance, cutting off her ability to breathe. The assault took place in Frederiksted, according to police.
As per law no bail was allowed and he was remanded to the Golden Grove Correctional Facility.