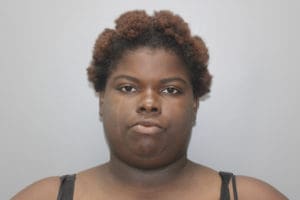 Two parents of students at Ulla Muller Elementary were involved in a physical altercation at the entrance gate of the school's campus 7:45 a.m. Thursday and one, 23-year old Josaira Augustin Romero, was arrested for using a knife, according to the V.I. Police Department.
Romero was then arrested and charged with third-degree assault and possession of a dangerous weapon. Bail was set at $25,000 and she was remanded to Bureau of Corrections pending advice of rights hearing, according to police.
School officials say students were present during the time of the altercation and a school monitor and other staff responded by quickly ushering students to class. The school was then placed on a brief lockdown. The school reports no students were hurt.