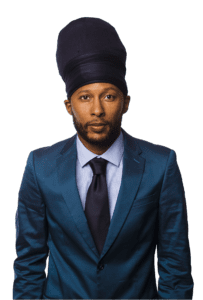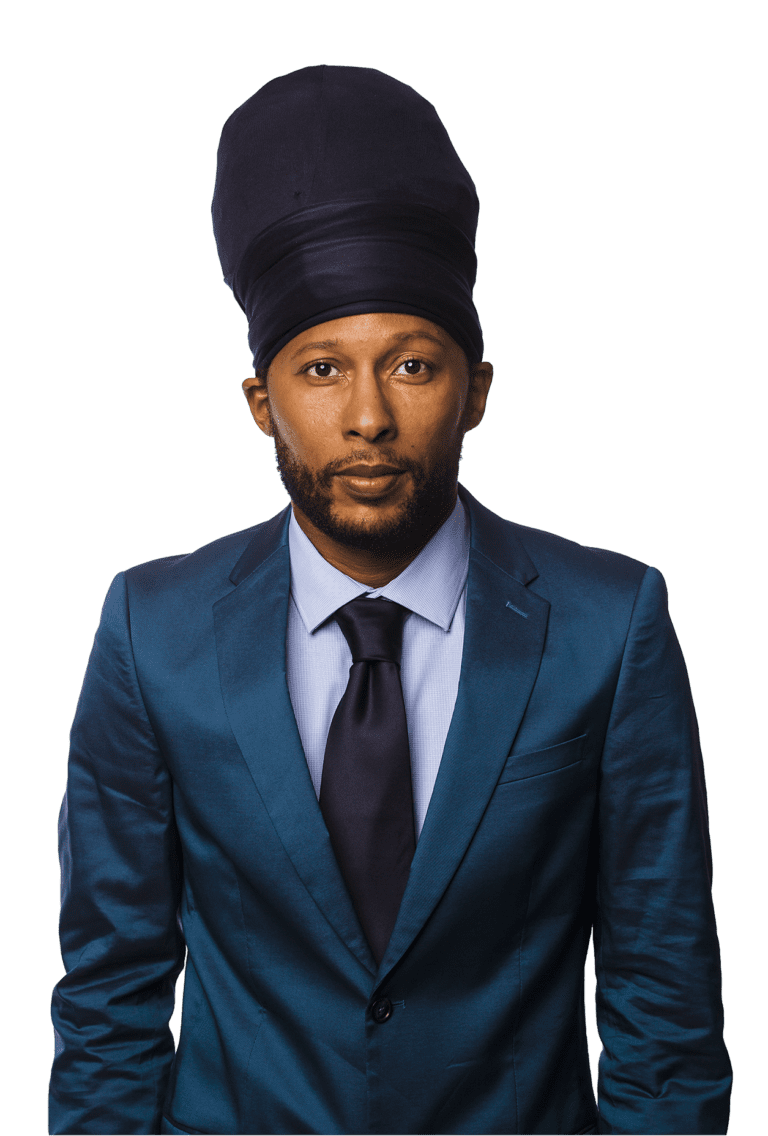 To try to inform the community on where the candidates stand, the Source sent each senatorial candidate a questionnaire with questions on pressing issues for the territory. We are running the answers in the order in which the candidates responded. We aim to publish all candidate responses before the General Election on November 6, contingent upon the candidates providing their responses in time. This story covers the views and planned initiatives of Candidate Angel Bolques Jr. who is running for Senator-At-Large as an independent candidate.
Angel Bolques Jr. has served as administrative assistant to the St. Thomas/St. John District Board of Elections for five years. He also has several years of experience in business administration, media consultation, and teaching.
Source: The V.I. government has a $100 million-plus annual deficit, currently cannot borrow on the private market and is not paying many of its obligations, to GERS, to WAPA, territorial nonprofits, sewage treatment contractors, trash haulers, health care contractors and more. But the territory has never missed a debt payment on its $2 billion in debt. Half of that is secured by federal rum taxes which pay creditors before the territory gets control of the funds and half is secured by V.I. Gross Receipts taxes which, by statute, IRB is supposed to give to a third party to pay creditors first. How can the territory avoid a fiscal shortfall that could force cuts to services and government layoffs in order to pay creditors first? What is your fiscal and economic plan?
Bolques: The first step in resolving any debt crisis is to identify that a loss has occurred and that without proper changes in policies or outside intervention, it is likely to become worse. We already know that our access to the bond market has been largely cut off, and further borrowing is out of the question. The Government needs to budget wisely and stop spending more than they have. Let's look at our government's sources of income that are not affected by our debt plan.
Generally, our government collects revenues from income tax, payroll tax, corporate income tax, property tax, excise tax, customs fees, licensing fees, permits, ticketing, etc. This alone is not going to sustain our battered and bruised economy.
Here are some of the ways that I truly believe will help support our current economy.
A. We must invest in innovative forms of revenue creation to spawn sustainable economic growth by expanding our economic investment into new markets which inevitably means becoming more competitive with the world around us.
B. We must take steps to broaden our tax base by growing our small businesses. Our government should encourage our small businesses to compete with importers so that the revenues that are created by local businesses stay here in our territory.
C. We must promote E-Government by delivering government services via information technology to integrate various services between government-to-citizen.
D. We must restructure our EDA programs and enforce our compliance with those companies. In turn, we will be able to build stronger communities, schools, non-profits etc.
E. We need to collect the Individual taxes from EDC company employees that are not filing here in the Virgin Islands but are working remotely and doing business here in the Virgin Islands.
Source: Many young Virgin Islanders are seeking educational and financial opportunity outside of the territory. What plans will you execute to encourage those that remain to stay, and to get those that have left to return?
Bolques: The Virgin Islands has to produce more opportunities for the youth by implementing what I would call a "Young Workforce Program" throughout the public and private sectors. Job placement programs on the high school and university levels should be a priority in order to keep our local talent here. Encouraging our young people to start nonprofits and small businesses are a very important factor in empowering our young people with opportunities, and would expand our economic development and tax base. Lowering tuition fees, career advancement opportunities, affordable housing, and affordable healthcare are also other ways to support this cause. The truth is, young people do not see themselves on the platform of success here in the Virgin Islands. We need to provide more opportunities for our youth in order for them to deliberate a successful career here in the Virgin Islands.
Source: What would you propose to address the collapse of GERS in light of the $3 billion-plus shortfall and projected exhaustion of all funds between 2020 and 2023?
Bolques: I would support the expanding of our economic investment infrastructure through private and public partnerships while supporting these sources of revenue to broaden our tax base which would also provide an infusion in the economy.
One of my revenue making proposals would be the creation of agricultural/agribusiness programs that would help to provide a boost to our economy. Crops such as cannabis or hemp would create homeopathic, medical, pharmaceutical, manufactured goods, and fuel products that would help sustain our economy through manufacturing and the exportation of processed goods and products.
Note:  Short crops such as these would only yield a 3-month turnaround that would support quarterly infusions of monies to our government. It is imperative that we know that ariculture also provides the raw materials needed for the manufacturing of toxic free products and goods.
Agriculture is one of the top 10 revenue makers in the United States of America. We need to support agriculture in our economy and keep that revenue circulating in our territory.
Source: How will you help make government more transparent?
Bolques: We must encourage our government to move towards the 21st century by becoming an E-government. E-governments promote openness, transparency and reduce corruption. E-governments are cost-effective and have been used in many prominent nations around the world.
Furthermore, I would endorse an audit plan for all agencies and boards that are directly linked to the Government of the Virgin Islands beginning with yearly audits moving towards biennial and quadrennial audits based on compliance and positive findings.
Source: How do you feel about legalization of marijuana and why?
Bolques: The Cannabis plant has over 700 medical uses and has become one of the most profitable economic industries in the United States, Europe, China, and other Caribbean islands and could become a viable source of revenue for our territory. Cannabis can also create, fuel, paper, rope, clothing, fabric, soap, shoes, plastics, caulking, fiberboard, paint, sealant, methanol, bricks, charcoal, lubricants, oil for lighting, oil for fuel, lotions, ointments, lacquer, etc. There are an estimated 50,000 commercial uses. I am in support of its legalization (in phases) as I know that it will be a huge economic driver for our territory on many different levels such as industrialization, medical, tourism, consumer, and energy.
Source: What can you as an elected official do to help alleviate violent crime in the territory?
Bolques: As your elected official I would focus on our most valuable asset: our people. I would invest in our people regardless of ages, races, genders, or classifications. Investing in community outreach, youth intervention programs and nonprofit programs that promote education, civics, life skills, literacy, financial management, vocational/technical programs, sports/recreational and training certification programs.
Furthermore, most violent crimes include firearms. I plan to hold the federal government accountable for not notifying our local government of individuals that are entering our territory with firearms via airport or ports.
Source: How do you see your role in overseeing government agencies?
Bolques: My role as your senator would include writing and passing laws, approving or rejecting appointments, approving budgets and working with agency heads through the governor to understand their strategic plans or help them create one with the assistance of my colleagues. One of the most important values of being a senator is communication and I believe that my role with all government agencies will start with good communication, support, and ensuring that they follow established laws and policies.
Source: Why are you running and why should voters choose you instead of another candidate?
Bolques: I represent an enthusiastic younger generation of people getting more actively involved in local politics here in the Virgin Islands. It is truly time for a change. A time to restore power to the people. A time to put local needs before politics. We need leaders that can put words into action, that is why I have decided to take this momentous step for our territory. I want to help change the dynamics of the way our islands make decisions and to be a representative for the people of the Virgin Islands. A representative committed to bringing greater autonomy and dignity by offering new and innovative measures for economic sustainability. I truly believe the key to unlocking the full potential of a community is increased involvement of its people. By encouraging and facilitating increased community involvement, we will ensure communication, transparency, and ensure that our voices are heard collectively.
As senator-at-large, I will work to provide more possibilities for the young, the working class, the elderly, and the disadvantaged.
The Virgin Islands deserves vital economic development, dynamic education policies, affordable housing, effective public safety, advanced healthcare and beneficial youth development programs.
Source: What will you do to mitigate the effects of climate change on the territory?
Bolques: Climate change is the most complex issue facing the world today. It has to be handled on so many levels – scientific, economic, social, and political. The first step is the educational component through a tenacious outreach program followed up by implementation on the social level. The only way to fix this problem is for our people to change their way of thinking when it comes to conservation. Economically, we need to start implementing the right programs and additions to our infrastructure to be prepared for the changes ahead.
Source: What is your plan to improve the schools and the quality of public education in the territory?
Bolques: I believe that our public school system needs a working curriculum and we need to restructure the framework of the Dept of Education. This means the Board of Education, The Virgin Islands Career & Technical Board, and the Office of the Commissioner of Education. Once this is done we need to properly fund the department so that it is able to apply the proper standards with the required resources to successfully prepare our youth.
Source: How will you ensure that adequate funding is put toward healthcare services in the territory?
Bolques: Our healthcare system is in crisis. There are issues with administration, hospital certification, billing processes and accounting systems. Healthcare in the Virgin Islands needs to be totally reformed. Our public health and hospitals funding should be held in reserve every fiscal year to ensure that our healthcare system is adequately funded during its overhaul.
Source: A significant amount of post-hurricane recovery on St. John, St. Croix and St. Thomas was made possible by non-profit organizations and volunteer groups. But private donations are down and budget deficits make more funding difficult. What would you, as a legislator, suggest to help support these community groups?
Bolques: I would suggest that nonprofits create fiscal sustainability plans that would also include grant writing, contracting, trading, loan financing, equity capital, gifts, and donations outside of appropriations received by our local government.
Source: What do you as a senator believe should be priorities for infrastructure, parking and walkability on St. John? On St. Croix? On St. Thomas?
Bolques: Addressing the lack of ADA compliant walkways throughout the Virgin Islands is one of my priorities along with correcting the issues to provide proper accessibility to individuals with special needs. We are receiving federal funds for roads, walkways, and highways and I will ensure that the funding will be properly allocated for the benefits of all people of the Virgin Islands. Furthermore, I will support the implementation of affordable energy programs for the Virgin Islands.
Source: You live on St. John, as at-large candidates traditionally have. As it stands, HR 4731 will grant CBI Acquisitions a 60 year extension of ownership over the Caneel Bay Resort. What will you do to make sure that the spirit of the original retained use estate is carried out, and that the best interests of St. Johnians are put first?
Bolques: I happened to testify on the behalf of the employees and the people of St. John on Monday, April 30, 2018, in the Cleone Henrietta Creque Legislative Hall. One of my first actions as Senator-At-Large is to guarantee and pledge my support to the employees of Caneel Bay to ensure that their labor rights are fully protected before the reopening of Caneel Bay. In addition, I would work closely with the Economic Development Authority and the Delegate to Congress to ensure that compliance is held in absolute good standing based on the lease agreement and their EDC certification.
Source: Property taxes have disproportionately hit St. Johnians. Currently, the territory cannot charge different property tax rates to different parts of the territory. The territory could set up property tax districts if it enacted a USVI constitution. The Revised Organic Act of 1954 gives the V.I. Legislature the power to establish a USVI constitution by any means it chooses. What should the Legislature do in regards to a USVI constitution?
Bolques: On March 1, 2010, the President of the United States submitted The Fifth Constitutional Convention's draft of a USVI Constitution. Congress had 60 days to approve, amend, or modify the constitution. Instead, Congress urged the convention to reconvene. On September 11, 2012, Governor de Jongh signed Act No. 7386 convening the Fifth Revision Convention. It was to convene within the month of October 2012 and was to be composed of the 30 delegates of the Fifth Constitutional Convention and a legal team. It convened but failed to make a decision by the October 31 deadline. I believe that the Legislature should promote the convening of the convention and join the lobbying efforts with the delegate to hopefully gain the support of Congress to support a Constitution of the Virgin Islands. The people of the Virgin Islands along with other territories of the United States of America should be afforded the same rights as its citizens.
Furthermore, St. John is being charged the highest property tax rates in the Virgin Islands. We would need to create a proper infrastructure and certified zoning for the public, commercial and private zones.
Source: Tenants in Bellevue Village say their original leases 13 years ago devote 10 percent of their rent payments towards a down payment in a Homeownership Incentive Program. Bellevue's new owners have not been clear if they acknowledge this requirement. Would you call for oversight hearings and subpoena the new owners to explain their failure to honor the leases?
Bolques: Definitely! A similar situation has occurred with the Lovenlund Property on the island of St. Thomas. I directly hold the previous owners of the property accountable for any miscommunication, they should have been obligated to honoring the details of the contract before transferring ownership to any new entity. It is unethical and should be taken to court.
Source: Do you support the construction of a new K-12 school on St. John? What do you envision and where should it be located?
Bolques: Yes, I do. As a former student of Ivanna Eudora Kean (1993-1996), I too had to wake up at 5 a.m. to catch a bus, then a marine vessel to transport me to the island of St. Thomas for school. I lost three hours every morning. I and some of my classmates had to reject after-school activities and sports because of the long days that a student from St. John would have to endure.
I strongly believe that the National Park Service of the Virgin Islands should donate five to seven acres of land to the people of St. John to build a public school (K-12) for the children of St. John. As it stands, most of the land that is available on St. John to build a school is unfortunately in tsunami zones, which would also impede the potential school from being a certifiable Hurricane shelter. The school should profit from the same amenities as every other public school in our territory. K-12 classrooms, vocational education programs, a court (basketball, volleyball, special event), field (football, baseball, soccer), parking areas for staff and students.
Disclosure: The reporter assigned to this series recently began working in the office of Sen. Marvin Blyden and the questions were developed before she started the position. All candidates have an opportunity to participate and the candidates control their responses.