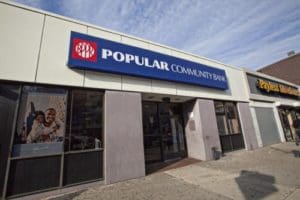 Popular has announced the arrival of its Start Up Popular Program to the U.S. Virgin Islands. The goal of this unique program is to boost entrepreneurship efforts in the Caribbean. V.I. businesses in operation for two years or less who already generate sales are eligible to apply. The application period is open until Nov. 30.
Start Up Popular provides new entrepreneurs with the perfect opportunity to receive needed support to enrich their business's success. The program offers multiple resources and benefits to its participants, including financing of up to $50,000, free business coaching and access to networking events.
During the term of the financing, participants will receive specialized coaching by experts in the field. The overall coaching objective is to support the development and growth of the business and enhance the owner's financial education and sustainability.
A wide array of fundamental and advanced business topics will be covered to include how to strengthen a company's presence in the digital world, business management and administration, marketing, human resources, permit processes and much more.
One of the most valuable benefits of the program is its networking component. As a participant, participants will become part of a dynamic group of local entrepreneurs. Networking events will provide an atmosphere to interact with other thriving entrepreneurs, while reaching one's target customer base.
"At Popular we are committed to entrepreneurs and our islands' sustainable economic growth. Start Up Popular offers a unique opportunity for entrepreneurs to grow their businesses, with the resources and support to ensure success. The talent and drive of entrepreneurs in the Virgin Islands is commendable. There is a new wave of energy and innovative that will propel the economy of the Virgin Islands," said Oran C. Roebuck, senior vice president and region manager for Popular.
Visit wwwpopular.vi/startup/ and learn about the requirements of the program. Then apply by completing the online application form. If there are any questions, contact [email protected] or call the Business Banking Center at 787-756-3939 or 1-855-756-3939.