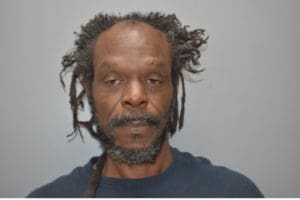 A man injured Wednesday in an officer-involved shooting at the University of the Virgin Islands St. Thomas campus was a squatter on campus who threw rocks at responding officers, according to UVI spokesperson Tamika Thomas Williams.
Williams identified the man as Glasford Smith, who she said was found squatting on different areas of the campus during the winter break and had been removed multiple times.
According to a V.I. Police Department report, at 6:10 p.m. Wednesday the 911 call center dispatched patrol units to UVI in reference to an officer-involved shooting.
Williams told the Source Thursday that Smith picked up a rock and threw it missing multiple officers. Mr. Smith again, picked up a second rock and threw it towards the officers, this time impacting a police officer.
"Mr. Smith at this time got closer to the officers, picking up another rock. The officer then pulled out and discharged his firearm. Mr. Smith was impacted on the left side of his flank," she said.
Following the incident Smith was transported to the Schneider Regional Medical Center for evaluation.
The case is being followed up by the Criminal Investigation Bureau.