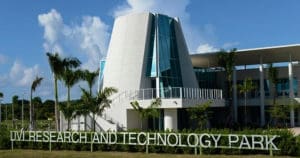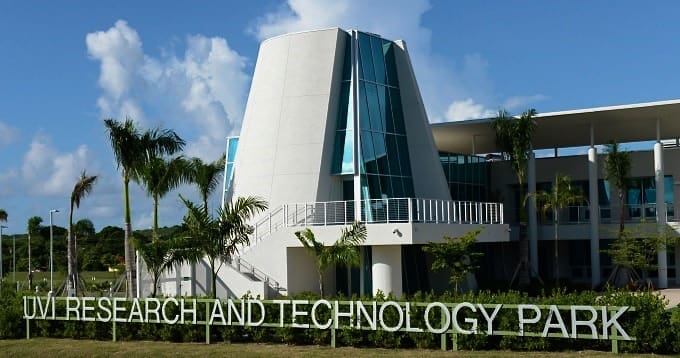 The University of the Virgin Islands Research and Technology Board of Directors announced the approval of four new companies that have entered the organization's program after review at recent executive committees in December and most recently on Feb. 27.
In a news release issued Tuesday, the RTPark said the new "tenants," or tax-break beneficiaries, are: Buck Island Partners, Royall Media Worldwide, Island Holdings and Columba Energy.
Buck Island Partners and Royall Media Worldwide are both based on St. Croix, while the latter pair are headquartered on St. Thomas, according to the release.
The board approved Royall Media Worldwide during its February session, while it OK'd the other three during its Dec. 12 meeting.
According to the RTPark:
– Buck Island Partners is a team of experts with experience in strategy, technology and business process re-engineering that help entrepreneurial companies make infrastructure changes that better position the company for continued growth. They focus on small to medium size companies that are growing rapidly. Typically, these companies are built on "extraordinary effort" by a small number of founders and initial team members. Small teams of people working countless hours and wearing many hats puts pressure on team members and the organization that eventually results in growth stagnation and/or team member turnover.
– Royall Media Worldwide is reportedly a digital marketing, ecommerce, community events and software development-focused firm which services business both locally and globally. The company, through its subsidiaries, has reportedly worked with well-known promotion companies such as Eventbrite, as well as some of the largest festivals around the country.
– Island Holdings is a loan servicing and portfolio management company with a focus on marketing, data and analysis and technology development that enables clients to evaluate risk and maximize return on investment. The company also works on its parent company's management software platform to monitor and service client loans. The release does not say who the parent company is.
– Columba Energy specializes in providing knowledge-based, technology-driven advisory services, primarily in energy commodities such as natural gas, electricity, and the fast-growing renewable sector. Its platform can identify imbalances in the flow of energy and resulting inefficiencies from the anticipated changes in electric demand and fuel apportionment across multiple channels, sectors, and jurisdictions.
"Apart from creating employment opportunities for Virgin Islanders, these companies contribute significant scholarship dollars as well as internship opportunities for UVI students," Chairman of the RTPark board Edward Thomas said in a statement.
"Research has shown that the individual investors spend extensively in real estate and other business transactions here. Most importantly, those who become bona fide residents are required, under current income tax laws, to pay taxes on their worldwide income to the Government of the Virgin Islands, thus increasing the tax base," Thomas said.
First planned back in 2001, the RTPark is an economic-development initiative of UVI's designed to take advantage of the territory's capacity to carry gigantic amounts of fiber optic data. One of two sets of major data-trunk cables landing on St. Croix, the Level 3 Communications cables, carry the bulk of all communications in and out of the Virgin Islands and most Latin American telecommunication traffic to the U.S. mainland.
But the core of the RTPark is a tax incentive program for technology companies, which may be located anywhere in the territory. In exchange for tax breaks, companies work with UVI in a variety of ways, from endowing annual scholarships and hiring interns to financing or providing professional expertise for technology-oriented classes at the university.