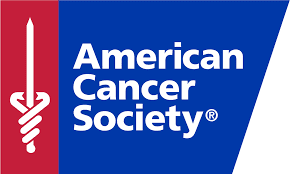 The American Cancer Society (ACS) say they will continue to assist U.S. Virgin Islands (USVI) cancer patients in 2019. In December 2017 the ACS made the difficult decision to suspend its physical operations in USVI to allow the community to focus on rebuilding after hurricanes Irma and Maria and ensure that their remaining locally restricted funds and any future money raised on behalf of ACS-USVI would be applied where it made the most impact. The American Cancer Society has released the following statement:
The American Cancer Society is pleased to announce that we were able to help USVI cancer patients as the territory continued to recover from the storms and will continue to do so in 2019. Hundreds of dedicated volunteers throughout the territory spent countless hours and resources planning and executing two Relay For Life events, one on St. Croix in October 2018, chaired by Dona Browne Jones, and one on St. Thomas in January 2019, hosted by St. Thomas East End Medical Center Foundation and chaired by Monife Stout. Together they raised over $45,000. A big thank you goes to all the sponsors, donors, participants, committee members and survivors that supported those events as well as everyone that supported the ACS Mission via additional local fundraising and educational endeavors.
In 2018 the American Cancer Society was able to serve USVI cancer patients by providing a $33,000 grant to Cancer Support VI that supplied transportation, lodging and financial assistance during active cancer treatment, as well as hospice care to USVI cancer patients throughout the territory; $14,000 in grants were provided to St. Thomas Radiology and Gov. Juan F. Luis Hospital and Medical Center for screening mammograms; cancer education and prevention materials were supplied to local volunteers to distribute within the community; the ACS Hope Lodge located in San Juan, PR, housed USVI cancer patients a total of 672 nights and provided ground transportation to and from treatment.
The American Cancer Society is dedicated to continuing all the above services in 2019. In addition, cancer patients and their caregivers can reach ACS 24 hours a day, seven days a week through the toll-free support line: 1-800-227-2345 or www.cancer.org to receive personalized information, guidance and resources. The organization's ongoing work in areas like research and public policy also continue to benefit the people of the USVI.
The ACS remains committed to restricting 100 percent of the funds raised in USVI to be spent in the USVI. All services provided are exclusively funded by local donations. In 2019, residents have the opportunity to advance the American Cancer Society's mission on USVI by supporting the upcoming St. Croix Relay For Life on May 25 and May 26; or they can donate by going an online at www.RelayForLife.org/stcroixvi. Donations to this event will benefit the entire territory."