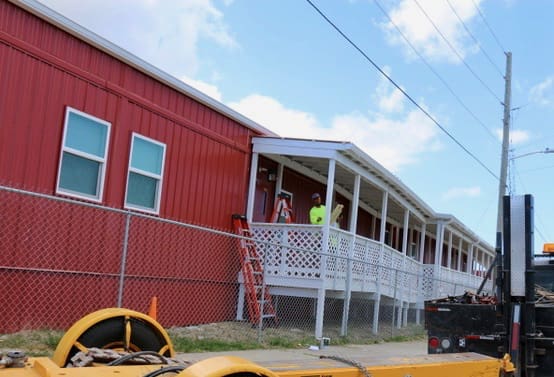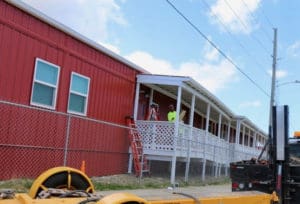 New, ostensibly temporary modular units opened this week at St. Croix's Charles Harwood Medical Complex. The 66 units give the crucial government-run public health facility much more room.
The medical complex in Estate Richmond, adjacent to Christiansted, sustained significant damage following Hurricanes Irma and Maria in September 2017 and has since operated at minimal capacity.
At a ceremony Thursday, acting Health Commissioner Justa Encarnacion said it is "a very exciting and relieving time for the Department of Health, as access to the modular units affords our staff a comfortable work environment to provide improved healthcare services to our clients. I am enthusiastic about embarking on a new journey in a new space."
Gov. Albert Bryan praised Health Department workers and others involved in installing the units.
"It is the beginning of the permanent repairs and our road to a new and improved healthcare system in the territory," Bryan said. "I thank Commissioner-nominee Justa Encarnacion and her staff at the Department of Health, and all the stakeholders for all of their efforts."
Deputy Health Commissioner Reuben Molloy said these modular units are a "midterm plan."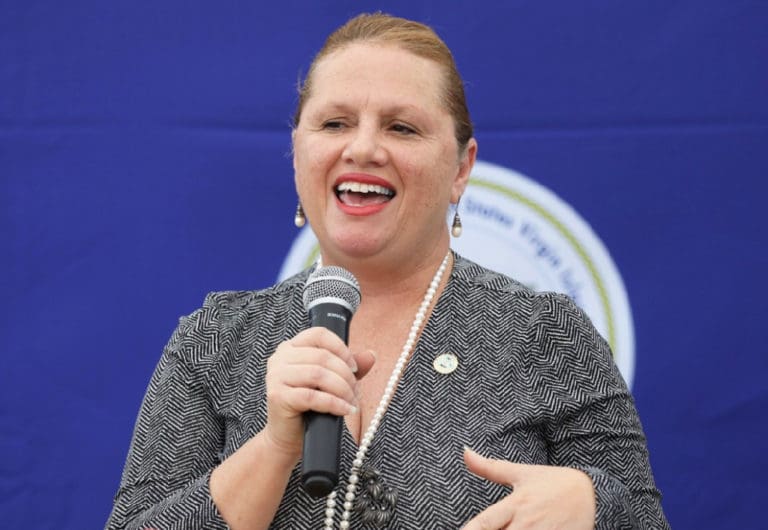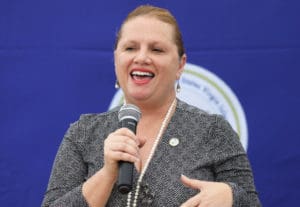 "The longterm plan is to demolish and rebuild the aging, storm-damaged Charles Harwood Memorial Complex. We need to establish appropriate facilities for our staff to provide premium public health services to the residents of St. Croix," Molloy said.
FEMA provided $1 million in funding to the U.S. Army Corps of Engineers for the installation of the 66 modular units. The units will be used as temporary medical, EMS and administrative facilities.
FEMA has obligated more than $1.1 million in funding to outfit the modular units with furniture and electronics.