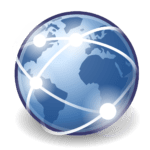 The Virgin Islands Next Generation Network Inc. (viNGN) has partnered with the V.I. Department of Sports, Parks and Recreation to offer a complimentary hot spot at Cramer's Park for campers to utilize for the Easter holiday season (Wednesday, Apr. 17 through Wednesday, May 1). It is hoped that the addition of this free temporary service will enhance the wonderful tradition that has brought togetherness to generations of Virgin Islanders.
Late last year, viNGN made 15 free public Wi-Fi hot spots permanent in light of the disruption caused to the free public computer centers that had been set up throughout the U.S. Virgin Islands. The permanent hot spot locations are:
On St. Croix
Christiansted: Seaborne Airlines/ Williams Public Library (exterior)
Frederiksted: Ann E. Abramson Pier/ Cummings Park and Fairgrounds/ Frederiksted Health Clinic
Grove Place: Grove Place Fire Station
Sunny Isle: Sunny Isle Medical Center Parking Area
On St. John
Cruz Bay: Loredon Boynes Sr. Dock
On St. Thomas
Charlotte Amalie: Blyden Marine Terminal/ Emancipation Garden/ Roosevelt Park/ Seaborne Airlines
Havensight: Virgin's Haven
Port of Sale Mall: Tap & Still/ Beni Iguana's/ Brix
Red Hook: Fredericks Marine Terminal
For more information, visit viNGN's website: www.vingn.com or call 715-8581, ext. 2244.