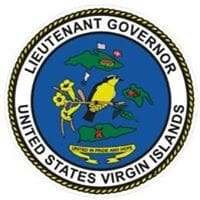 The Office of the Lieutenant Governor reminds the public of the deadline to file franchise taxes for corporations (profit and non-profit), partnerships (limited partnerships, limited liability partnerships, limited liability limited partnerships), and limited liability companies using the Division of Corporations and Trademarks online Catalyst system. The deadline is July 31. Any filings after July 31 will be subject to penalties and interest.
This is the first reporting year for business entities to file online reports and pay franchise taxes electronically. The Division of Corporations and Trademarks is providing extended customer service hours during the month of July to assist the business community with the onboarding process. Customers may contact or visit the division's offices to receive assistance with their online franchise tax filings and trade name renewals.
The extended customer service hours on St. Thomas and St. Croix for the month of July are as follows:
Mondays and Wednesdays from 8 a.m. to 7 p.m.
Tuesdays, Thursdays and Fridays from 8 a.m. to 5 p.m.
Saturdays from 9 a.m. to noon
The Division encourages every registered business entity to file in a timely manner by using the online Catalyst system. Kiosks are available at both office locations for business owners who may need assistance from the staff. Training on how to use the Catalyst system is available during the extended customer services hours.
For additional information, contact the Division of Corporations and Trademarks on St. Thomas at 776-8515 or on St. Croix at 773-6449.