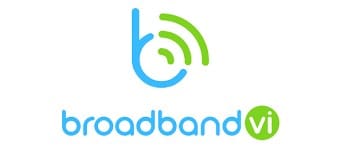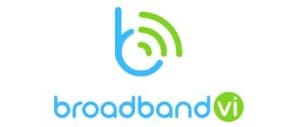 Broadband VI LLC, a leading Internet Service Provider (ISP) in the U.S. Virgin Islands (USVI), announced on Thursday, Dec. 19, that it has acquired the USVI-based business operations and assets of Florida-based Surge Communications LLC, which operates in the USVI as Surge Broadband. Broadband VI serves residential, business, academic and public sector customers with fixed wireless and fiber-based connectivity throughout the USVI, including St. Croix, St. Thomas and St. John.
Surge Broadband serves a similar mix of customers with similar technologies, primarily on St. Thomas. David Zumwalt, Broadband VI's Chief Operating Officer, said, "This acquisition expands our commitment to St. Thomas and St. John, which we see as growth markets for Broadband VI. As the only territorywide ISP delivering resiliency through independent wireless and fiber networks, we were attracted to Surge Broadband's execution in the aftermath of the 2017 hurricanes, which closely mirrored the pace of our recovery efforts, and which enabled us to be the first ISP to restore service following the storms."
Glen Carty, Surge Communications' vice president of operations, added, "As the first ISP to offer 100 Mbps service prior to the introduction of viNGN, improving local connectivity through competitive execution was a priority for Surge Broadband. We've always respected Broadband VI, their positioning and team. It's clear that Broadband VI is aligned with our goals and our customer's best interest. The future of technology in the Virgin Islands will be better served through this combination."
Zumwalt further emphasized that although the acquisition had been in the works for some time, it was important for Broadband VI to come alongside Surge Broadband prior to embarking on the integration of the two networks, to better understand its customers and business processes. Essential Surge Broadband staff were retained during the transition process. "As a result of our collaborative approach, we've aligned our growth strategy for the benefit of Surge Broadband customers," Carty said.
As Broadband VI works to expand the offerings available to Surge Broadband customers, customers can be assured that their contracts will be honored. "We are not only integrating our networks but also leveraging our customer care and field support teams to benefit Surge Broadband customers," Zumwalt said.
Broadband VI has already aligned the residential and commercial service offerings of Broadband VI and Surge Broadband and expects to continue to utilize the Surge Broadband brand in select applications.
About Broadband VI: Founded in 2002 on core values of fast, reliable internet and superior customer service, Broadband VI is a major ISP serving the U.S. Virgin Islands with increasing investment in network infrastructure, equipment modernization, fiber buildouts and new technology deployments.
Website: www.broadband.vi/ 
Facebook: https://www.facebook.com/BroadbandVI/
Website: www.surgebroadband.com