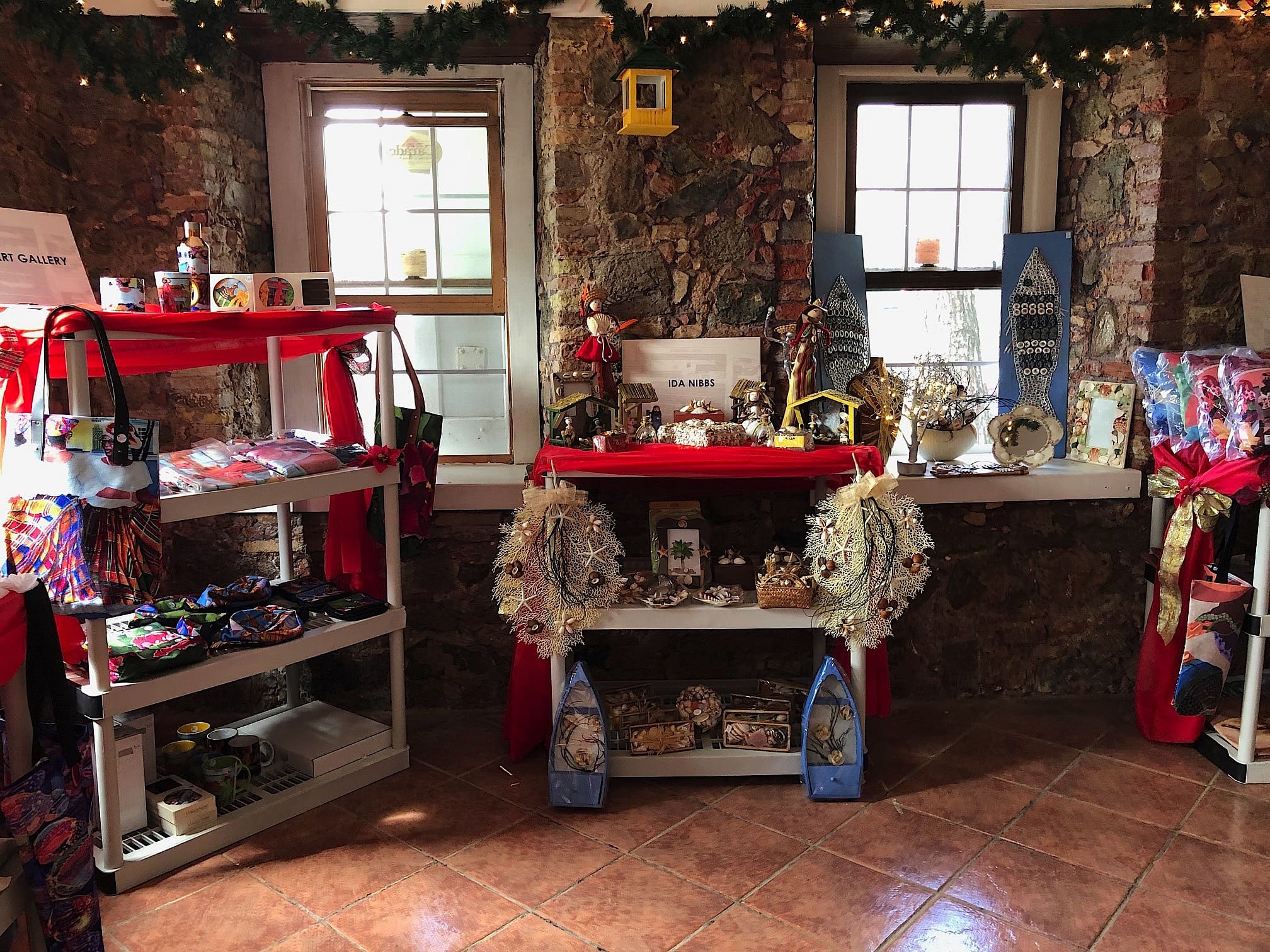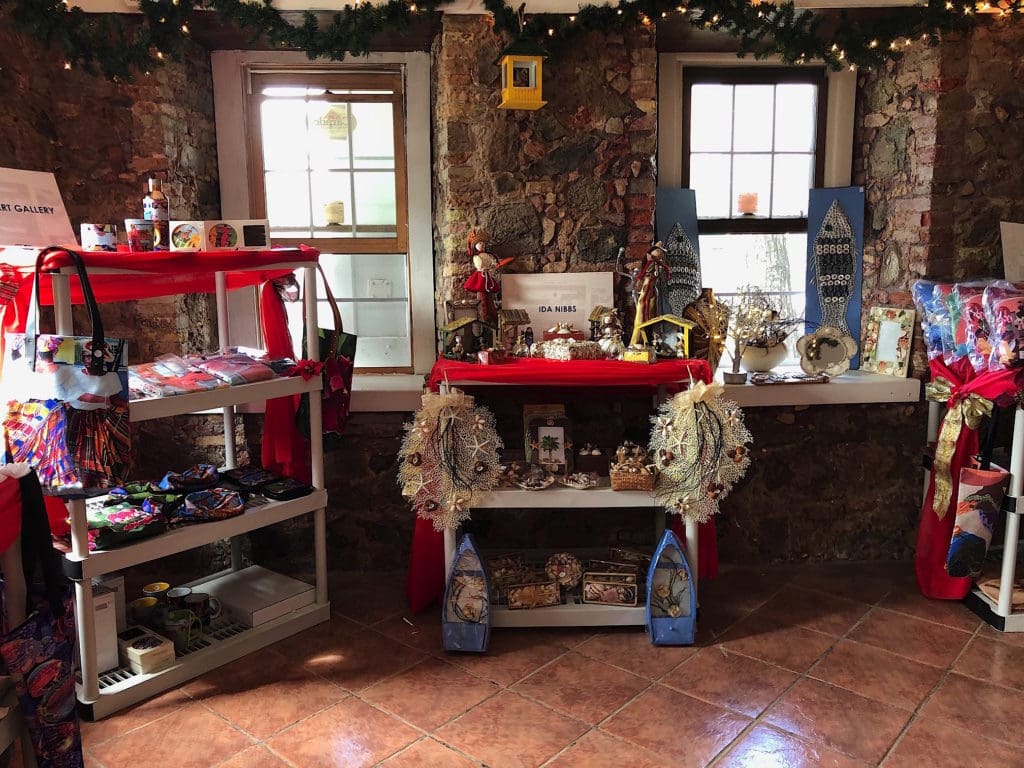 Santa has exciting news for Christmas shoppers on St. Thomas. A wonderland of locally made gifts can be found under one inviting roof at the 2019 "Made in the USVI" Pop-up Store. Centrally located on the main floor of the Francois building across from Fort Christian, the temporary retail enterprise is open daily through Jan. 16, 2020.
Thanks to the staff of the V.I. Economic Development Authority's Enterprise Zone Commission, and the Virgin Islands Council on the Arts, residents and visitors have a special opportunity to select locally made home decor items, clothing, soaps and body lotions, spices and seasonings, jewelry, accessories, gifts for children, books written by local authors and tasty treats, too. The array of items represents approximately 30 homegrown artisans and small manufacturers operating on St. Thomas, St. John and St. Croix.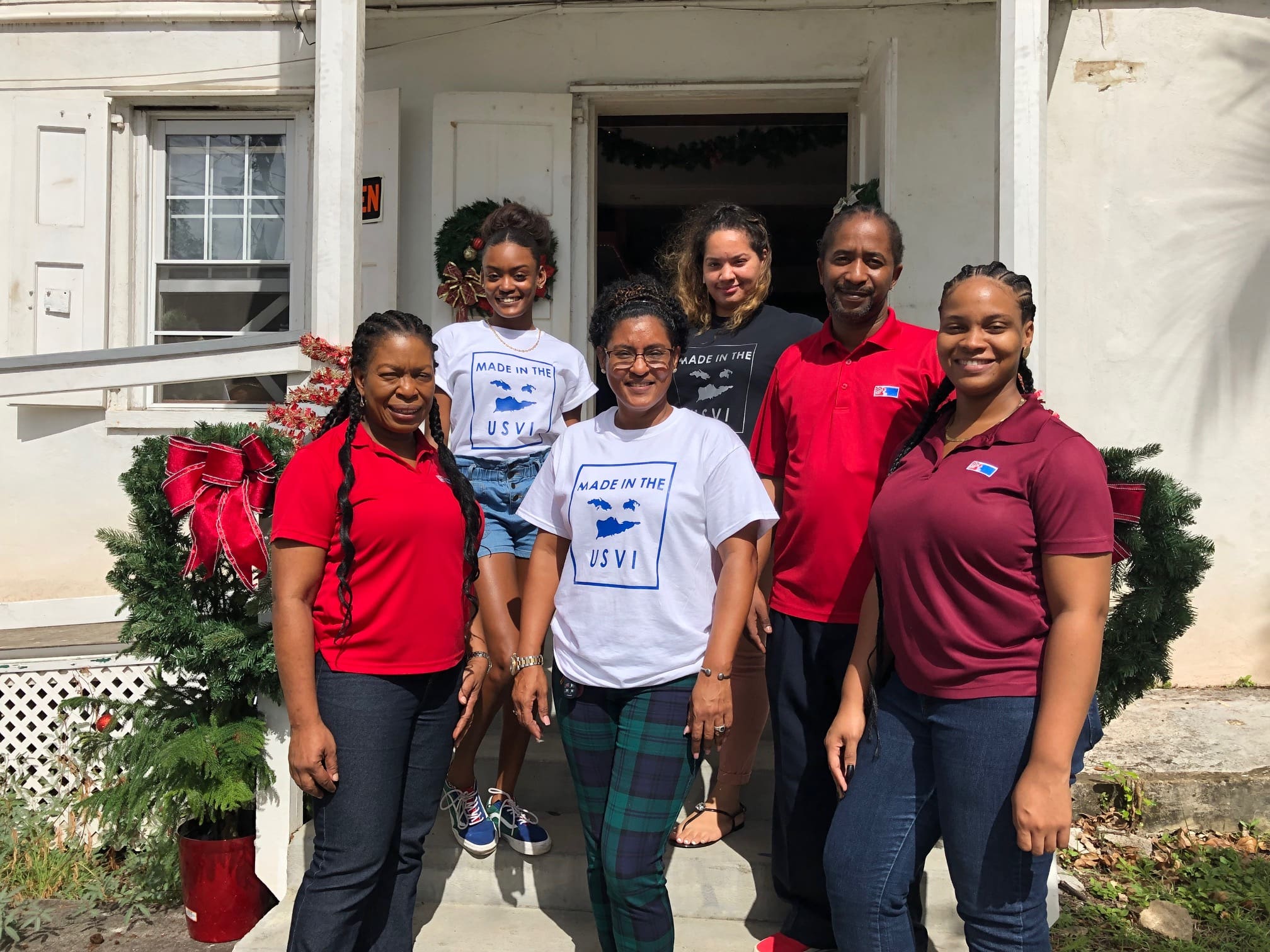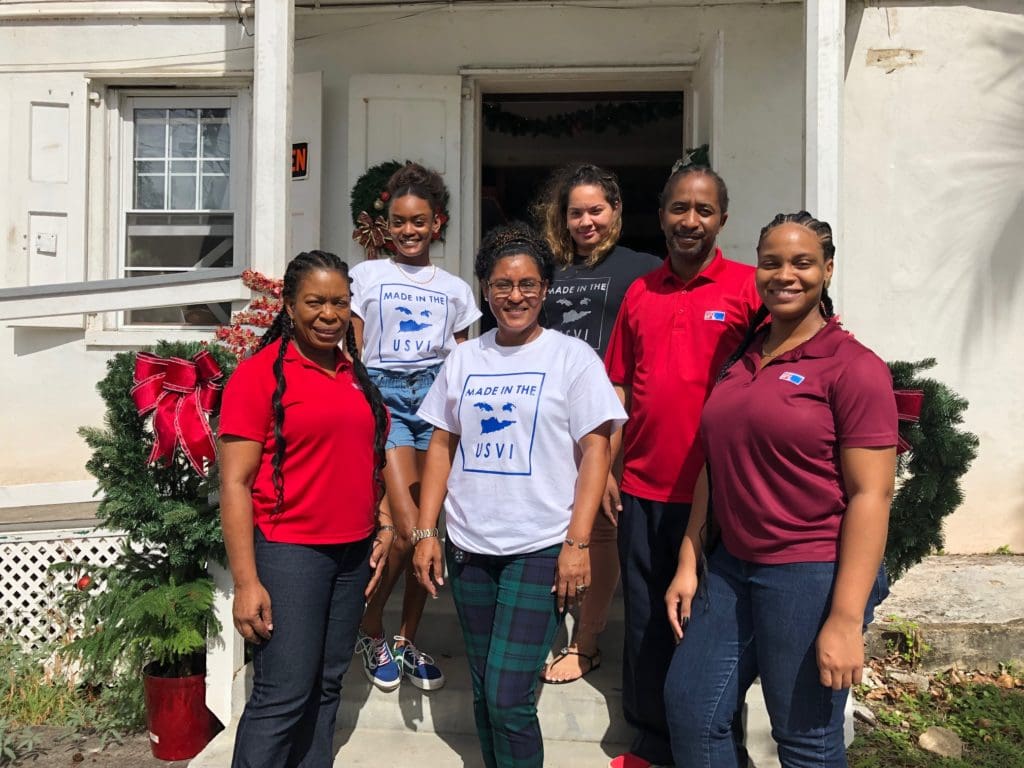 "This store is not only good for the USVI community, but it is also beneficial for the artisans who add economic value to the territory through cultural arts. This store is a 'win-win' for everyone involved," said Tasida Kelch, executive director of VICA.
Shoppers can expect to feel captivated by enticing fragrances and visual delights that celebrate island culture. Look for artwork on driftwood by Clifton Berry, dry rubs and cooking spices from Y.B. Green, fashions and accessories from Debbie Sun — and much more.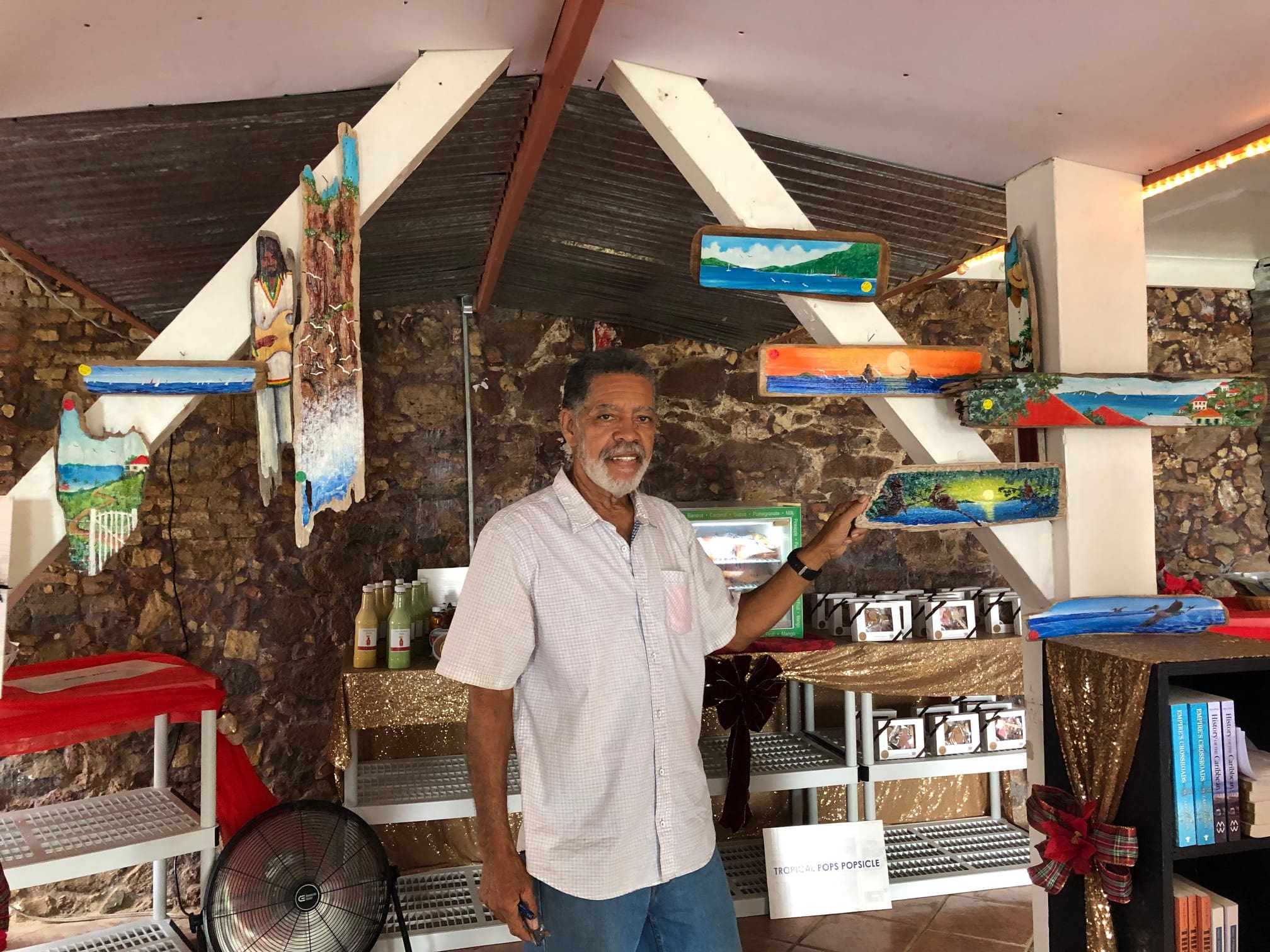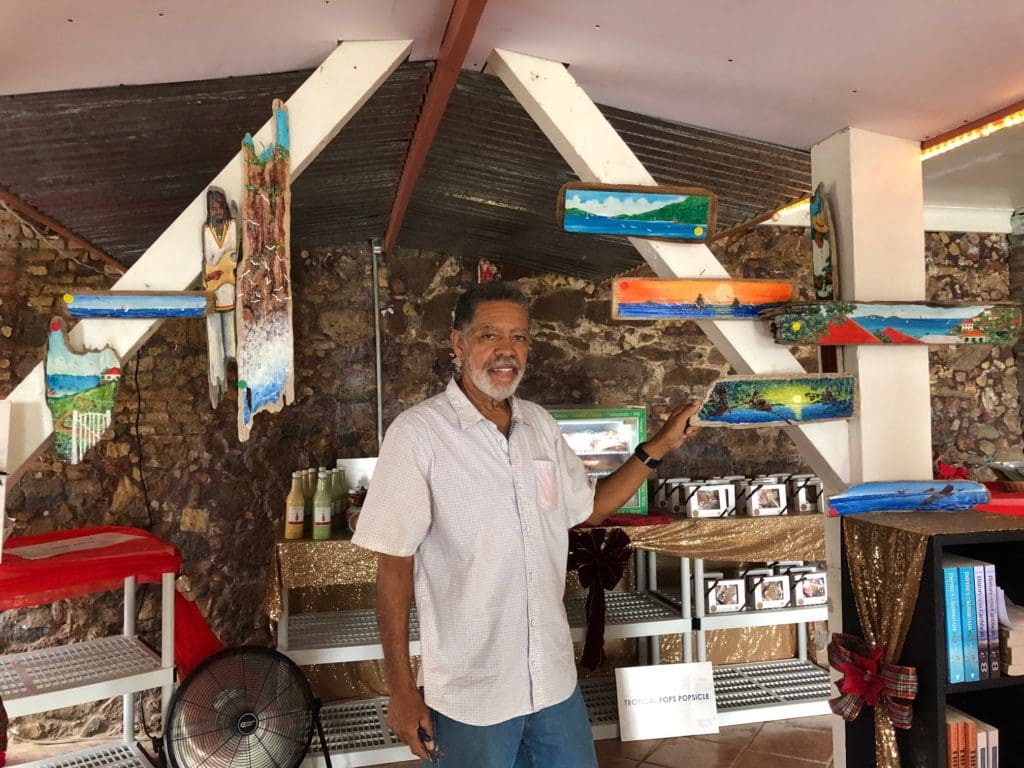 Nadine Marchena Kean, USVIEDA's managing director for the Enterprise Zone Commission, explained, "We are here to help businesses grow. We want our local entrepreneurs to succeed." Marchena Kean further advised that all small businesses showcased in the pop-up boutique are properly licensed and many are home-based. "We help them to expand and perhaps open their own shops," she said.
When it comes to cultural collectibles, the shop is showcasing Karibbean Kids by Sally George. The handmade cloth dolls are designed to celebrate the "diversity and beauty of Caribbean children."
Referencing Sun's textiles, Marchena Kean said, "She is a designer out of St. Croix. She creates decor items for hotels and bed and breakfast establishments." At the pop-up store, Sun is offering an array of scarves, bags and colorful leggings in attractive gift bags.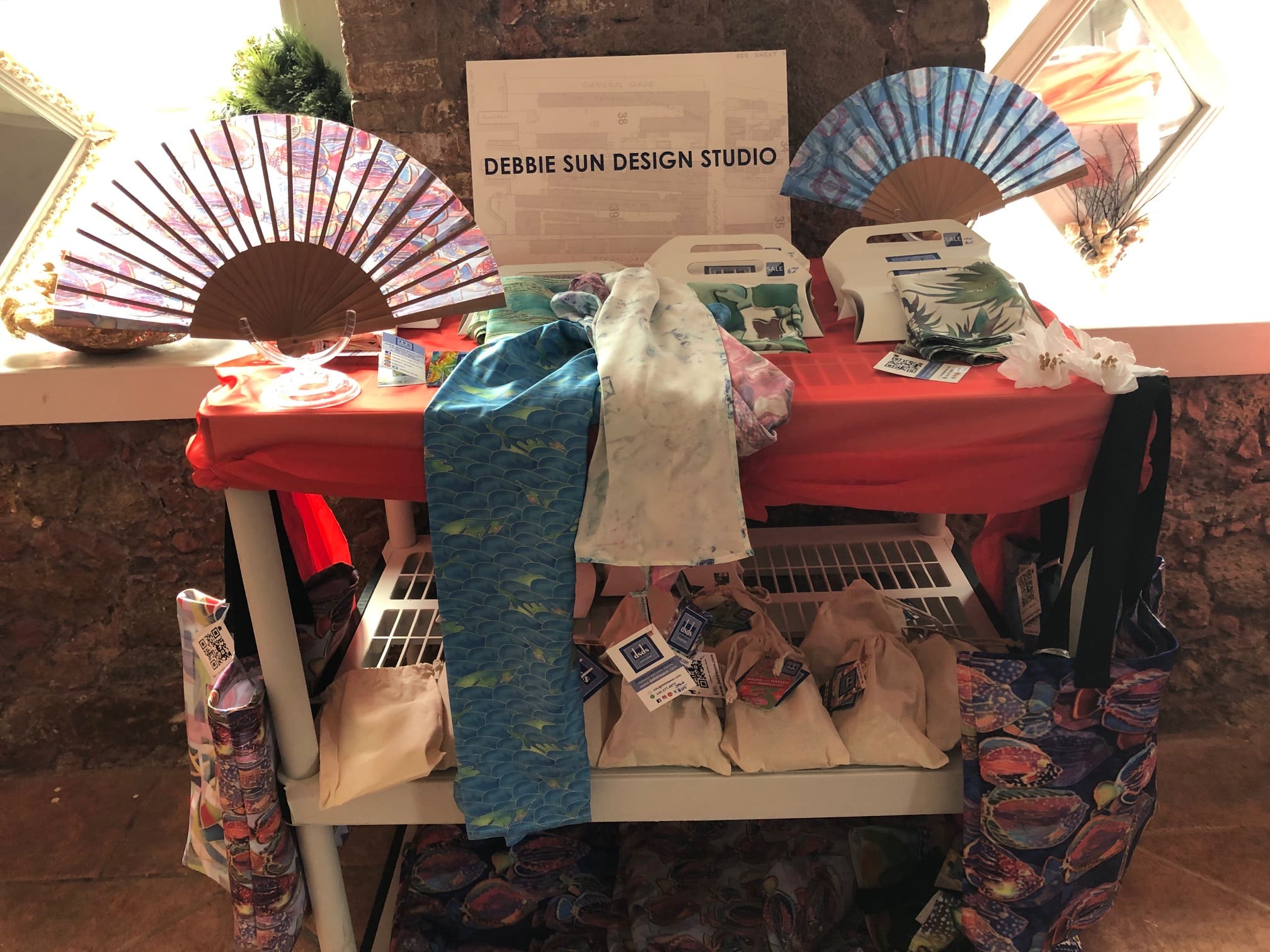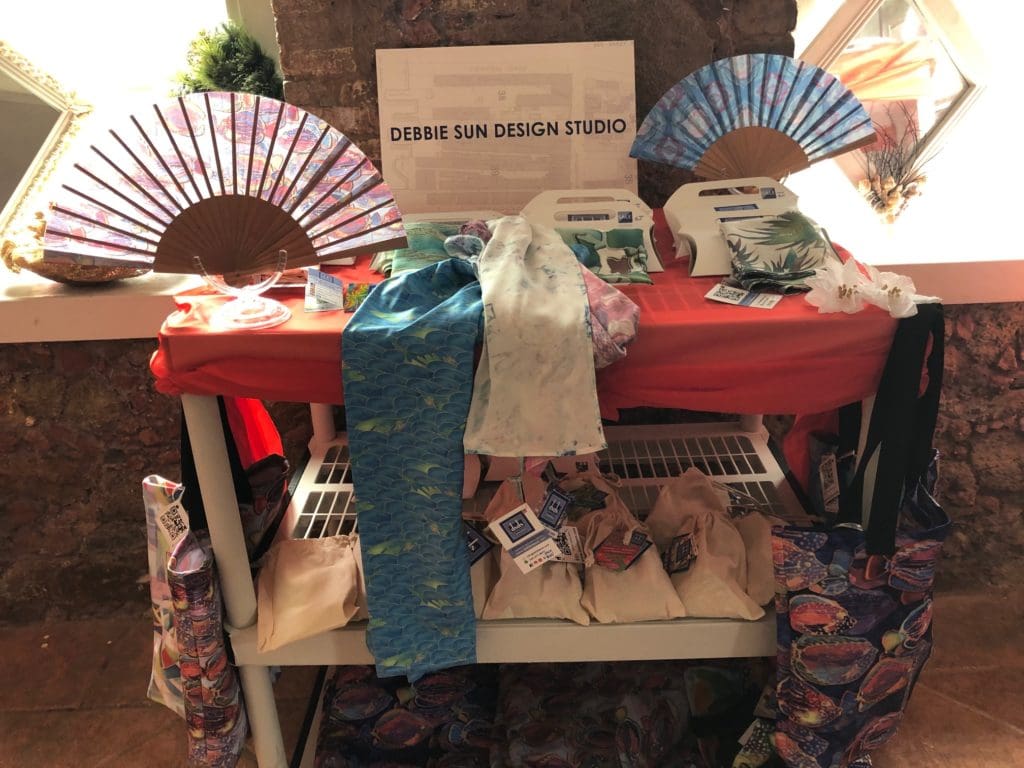 Decidedly proud to spotlight the diversity of artisans participating in the initiative, Marchena Kean pointed to the appeal of authentic tropical brooms by Justin Todman. Made from date palms, the uniquely shaped items are available in various sizes to address everything from tabletop whisking to floor and rooftop sweeping.
Marchena Kean referred to Linda Bailey of Harmony Bath & Body as "our serial entrepreneur." She said Bailey owns and operates five businesses including a nail salon, farm and printing company. "Linda made all the display signs for our pop-up shop," she said.
At the shop, gift selections also include candles from Caribbean Herbals by Jason Budsan as well as handmade soaps from Aquannette Chinnery's JD Natlady's Creations.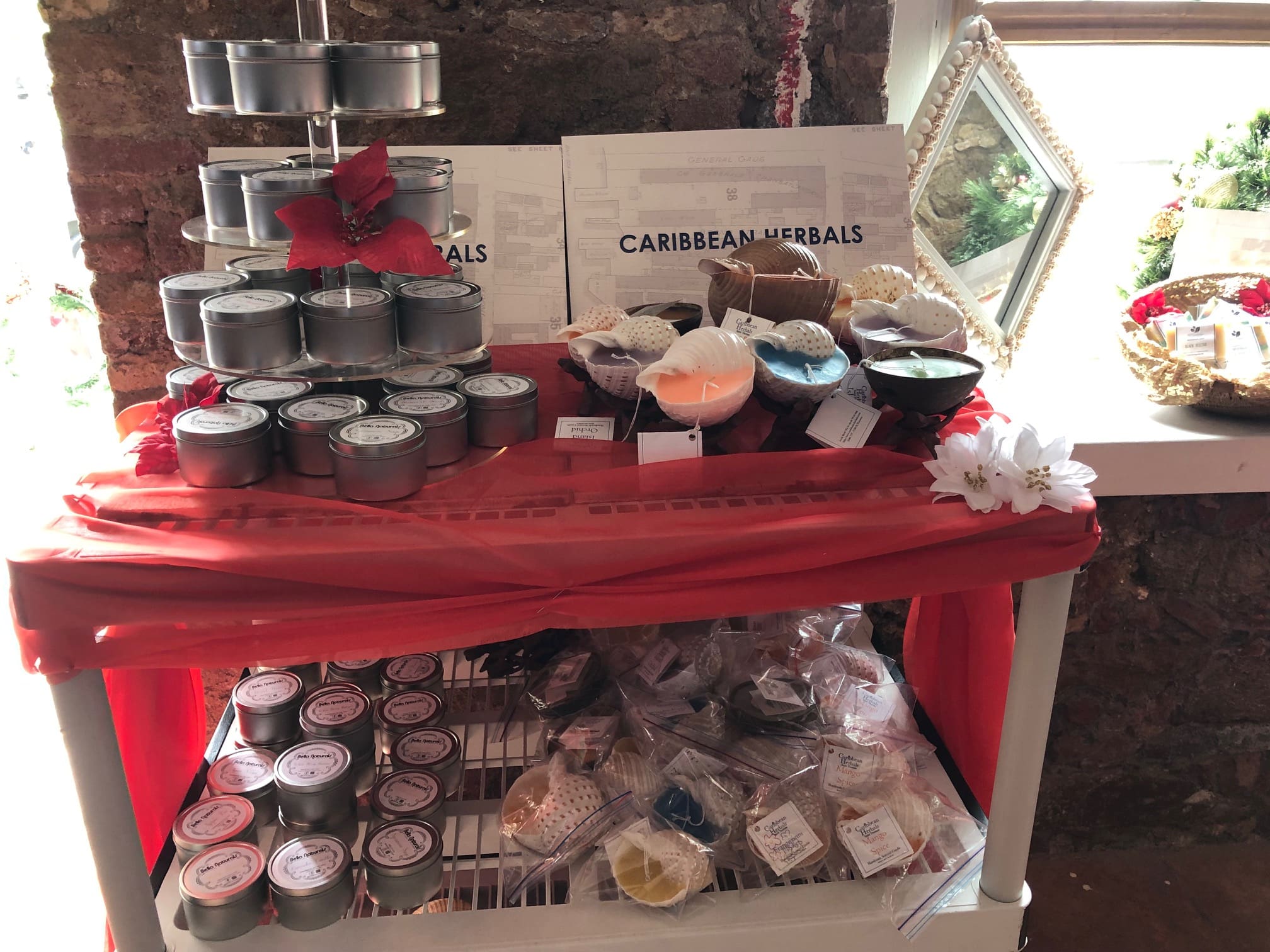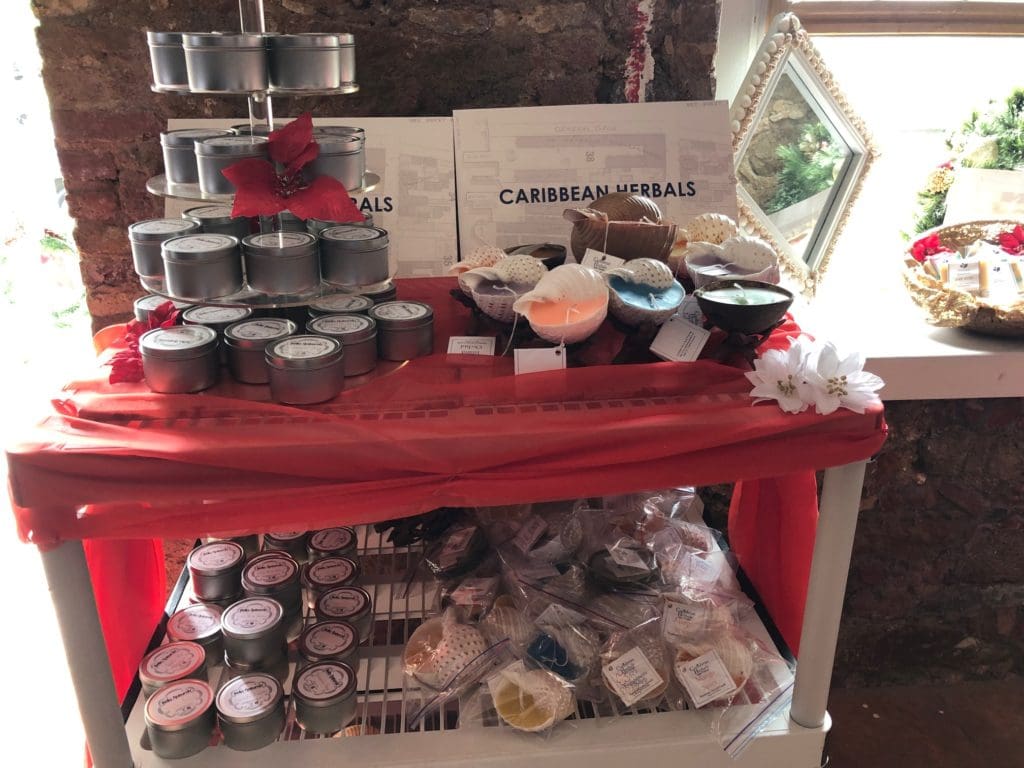 Although the pop-up shop focuses on local holiday shopping, the power and influence of VIEDA is far-reaching. "Through our export program, we have assisted Jason Budsan, Aquannette Chinnery and others to be represented in markets on the mainland and around the world including New York and Denmark," Marchena Kean said.
Here on St. Thomas, the "Made in the USVI" Pop-up Store offers entrepreneurs the opportunity to showcase and sell their products and network with potential wholesale buyers.
As a convenience to shoppers, purchases are handled at a central checkout counter. All proceeds go directly to participating artisans.
For more information, contact Shaylah Anthony, EZC program and grants compliance officer, at 340-714-1700, ext. 1813; or Shanell Petersen, USVIEDA managing director, marketing and Vision 2040 at ext. 1511.