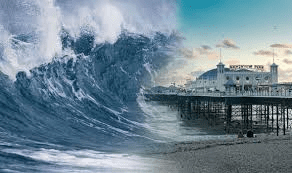 Participants in the Virgin Islands Territorial Emergency Management Agency's Tsunami Awareness course will enhance the ability of individuals and organizations to support tsunami preparedness and response efforts. By participating in this course, they will get a better understanding of: (1) the tsunami hazard; (2) current hazard assessment tools and products; (3) tsunami warning and dissemination systems and methods; and (4) methods of community response to local and distant tsunamis. Training sessions are eight hours and will be held on the following dates:
St. Croix: February 24 and 25
St. Thomas: February 26 and 27
Spaces are limited and will be reserved on a first-come, first-served basis. To register, contact Irvin Mason at 340-774-2244 or [email protected].
Those who should take this course include: citizen/community volunteers, emergency management, emergency medical services, fire service, governmental administrative, health care, law enforcement, public health, public safety communications and Public Works.
St. Thomas: 8 a.m. to 5 p.m., on Wednesday, Feb. 26, or Thursday, Feb. 27, at Omar Brown Sr. Fire Station, 1005 Ross Taarneverg, Charlotte Amalie, St. Thomas.
St. Croix: 8 a.m. to 5 p.m., on Monday, Feb. 24, or Tuesday, Feb. 25, at Cardiac Center, 4007 Diamond Ruby, Christiansted.