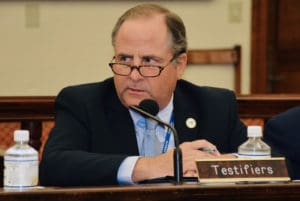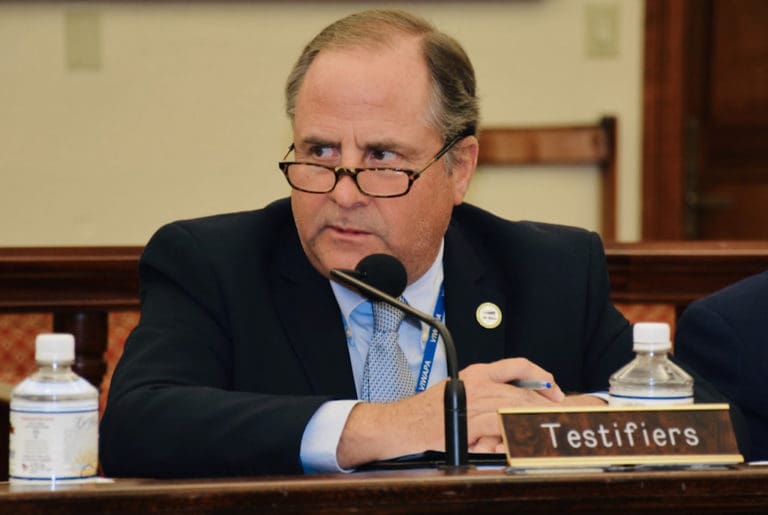 At the Water and Power Authority's (WAPA's) monthly governing board meeting on Thursday, Executive Director Lawrence J. Kupfer provided an overview of electrical and water operations, the increased use of propane as a primary fuel source at both power plants, and steps being taken to protect both employees and customers from COVID-19.
Kupfer said the Authority continues to follow the guidance of local and federal health authorities regarding coronavirus as WAPA remains committed to providing uninterrupted electrical and water service. While WAPA will not terminate service due to non-payment during the state of emergency, customers have been informed about the many methods available to make payment on accounts. In a move to protect both the public and employees from exposure to the coronavirus, WAPA initially limited the number of customers allowed in customer service lobbies, and later suspended all visits to WAPA public-facing facilities.
The utility is pushing most of its customers to online service for regular transactions and to the telephone, where customer service representatives are available for more detailed transactions such as new service, termination of service and transfer of service.
"We have instituted measures to maintain and promote a healthy workforce during the pandemic. Telework opportunities are being made available to those employees whose job requirements can be performed and satisfied remotely. This option lessens the number of persons in the workplace while affording our employees the opportunity to self-quarantine. Additionally, out of an abundance of caution, WAPA has canceled all visits by non-staff to all facilities, from the power generating plants to the administrative offices.
"Employees have been armed with sanitizing supplies for use at the workplace: counter tops, work surfaces, computers, mobile devices, telephones, etc. WAPA has also provided information to employees from local and federal authorities about COVID-19, its effects, and how employees can take measures to protect themselves and their families."
An incident command system was activated several weeks ago to manage WAPA'S response to the pandemic. The system, in line with federal emergency response guidelines, provides a well-coordinated approach to action items and information flow.
On the operational front, Kupfer reported an increase in total system generation of 72.2 megawatts, an increase from January but still short of pre-storm generation totals. However, analysis continues to show increased generation year on year, post storm.
"I am pleased to advise the board that our propane powered generators on both St. Thomas and St. Croix are performing extremely well, and lower cost LPG remains the primary fuel source at both plants. In the month of February, the split between propane and oil was 85 percent to 15 percent. On world markets, the cost of propane decreased by 7 percent and oil prices dropped by 11 percent.
"Overall, propane prices are 39 percent lower than oil. As regards the water system, production is at 74 percent capacity with approximately 150,000 kilogallons of water produced in the month of February. Inventories are generally near target Kupfer also reported that one of three unions representing WAPA employees have ratified a new collective bargaining agreement.
"The contract ratification with VI Workers Union for supervisors was welcomed, and we continue to work towards a new contract for the professional and technical workers and the rank and file employee," Kupfer said.
The board approved a time extension and cost increase to an existing contract with Evertec Group LLC. The extension is through Oct. 26 at a cost not to exceed $750,000. The company provides printing and mailing services of the Authority's bills to customers.
Board members present included Chairman Anthony D. Thomas, Vice Chair Noel Loftus, Secretary Juanita Young, Directors Joel Lee and Kyle Fleming, Hubert Turnbull, Elizabeth Armstrong, Jed JohnHope and Cheryl Boynes Jackson.