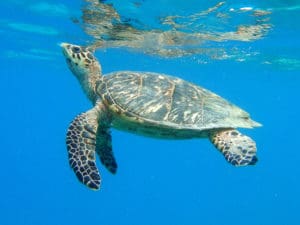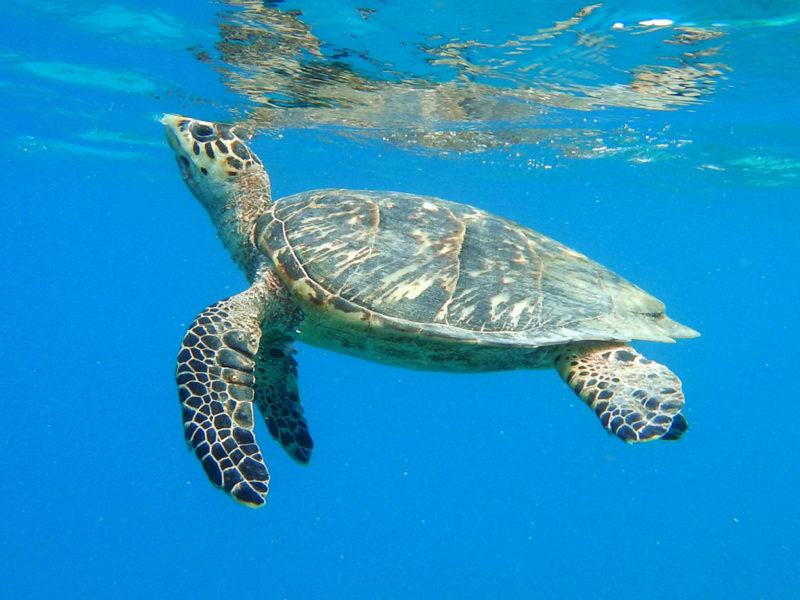 The Virgin Islands National Park Sea Turtle Monitoring and Protection Program needs volunteers to help monitor the beaches of St. John for sea turtle nesting activity.  Dedicated individuals will be responsible for conducting early morning beach surveys from July to November.
Tasks include walking an assigned beach at least once or twice a week looking for signs of nesting activity, interpreting crawls, and recording/submitting necessary data.  Volunteers may have the chance to assist the program coordinators with nest screenings, excavations, night surveys and educational outreach programs.
This volunteer commitment will require at least 1-2 hours each week until November.  Transportation to and from the beach will be the volunteer's responsibility.  Possible risks may include traversing thick vegetation, steep rocky terrain, slick or unstable surfaces, and exposure to inclement weather.
Volunteers can sign-up for one of program's trainings at Hawksnest Beach on:
June 16 from 9-11 a.m.
June 18 from 4-6 p.m.
June 22 from 9-11 a.m.
The training will cover general biology and ecology of the three species (hawksbill, green and leatherback) commonly found in the U.S. Virgin Islands.  Specific nesting behavior and monitoring protocols will also be discussed in detail.  A portion of this training will take place on the beach where trainers will analyze sample crawls and demonstrate beach surveys. Be sure to bring sun protection, water and a face mask/cover.  Trainings will adhere to the most up-to-date guidelines on social distancing.
More trainings will be scheduled as needed.  Volunteers are only required to attend one training session.  Returning volunteers are encouraged to attend, but it is not obligatory.
Available spots are limited for this training.  If interested, please email the program coordinators at [email protected] to sign up or discuss scheduling conflicts.