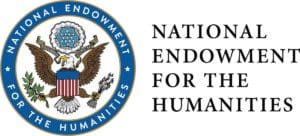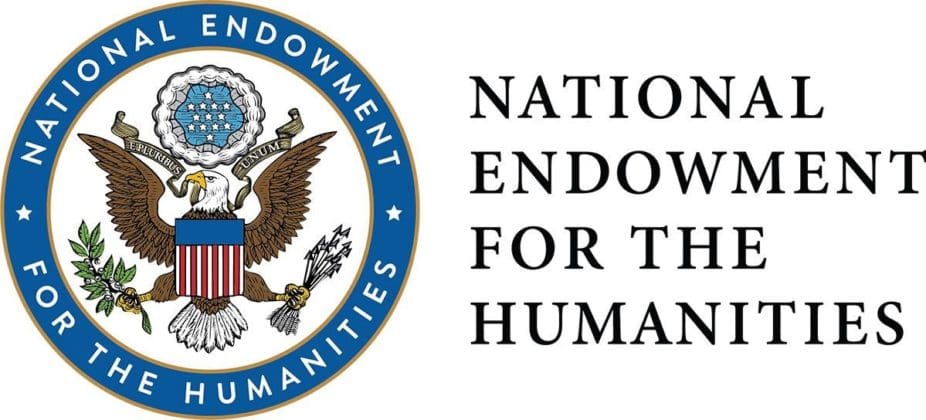 Overview 
Since 1990, the Community Foundation of the Virgin Islands (CFVI) has been a catalyst for positive change in the territory through initiatives committed to youth, learning, family support and the environment. With a professional staff and a volunteer board of directors composed of community leaders, CFVI is a trusted advocate and supporter of programs that ensure opportunity and sustainability for current and future generations. CFVI is a registered nonprofit organization entirely supported by individual donors, grants, trusts, corporate donations and estate planning.
In the absence of a humanities council in the USVI, CFVI applied for and was awarded National Endowment for the Humanities (NEH) funding that CFVI will sub-award to eligible entities throughout the USVI to support humanities programming and activities. The initial $200,000 grant was announced by the NEH on April 7 as one of $22.2 million in grants for 224 humanities projects across the country.
The primary goal of this funding opportunity is to enrich the lives of people throughout the U.S. Virgin Islands through humanities education, lifelong learning and public humanities programming. CFVI will make dedicated sub-awards for humanities programs that reflect the unique needs of the territory's diverse communities; advances the public's knowledge and understanding of the humanities, culture, heritage and preservation; and make humanities programs accessible to all people throughout the territory.
Summary of Funding
Up to $180,000 is available to fund eligible entities.
Grants ranging between $1,000 and $7,500 (for individuals) or between $1,000 and $20,000 (for organizations) are available to fund humanities programs, projects and initiatives, such as book festivals, literacy campaigns, speaker's bureaus, teacher development, cultural tourism, humanities publications, films, exhibitions and projects that preserve and provide access to cultural and educational resources in the U.S. Virgin Islands.
As required by federal guidelines, organizations will be required to have a DUNS number in order to obligate funds (though applications can be submitted without one). A DUNS number can take up to two business days to receive. You may acquire a DUNS number from the D&B D-U-N-S Request Service for U.S. Federal Government Contractors and Assistance Awardees.
System for Award Management (SAM) registration is encouraged, but not required.
Cost-sharing/matching is not required.
CFVI is committed to equitable grantmaking and will consider geographic diversity and the importance of reaching underrepresented communities in its funding decisions.
Projects that incorporate Virgin Islands' history/culture are especially encouraged.
Period of Performance 
The period of performance may begin on Dec. 1 and must end on or before April 30, 2022.
Eligibility
Eligible organizations must be:
A U.S. nonprofit organization with 501(c)(3) tax-exempt status, in good standing with the Internal Revenue   Service; an accredited institution of higher education; state and local governmental agencies and federally recognized Native American tribal governments; a group of persons that have formed an association to carry out a project; or an individual.
Non-public organizations or groups must be constituted for nonprofit purposes, and donations to them must be deductible under Section 170(c) of the Internal Revenue Code (26 U.S.C. § 170(c)). It is not necessary that such organizations or groups be incorporated or have tax-exempt status.
Examples of eligible humanities organizations include, but are not limited to, museums, archives, libraries, colleges, universities and public television
A provider of  humanities programming to the general public as a significant part of its mission. (See examples of humanities here or listed below*).
Physically located in the USVI and have USVI residents as its primary audience.
Eligible individuals must be:
An adult (18 years of age or older) and a resident of the USVI for at least one year prior to the application submission date.
Individuals do not need to register in the System for Award Management.
Awards will not be processed for individuals with delinquent federal debt or for individuals who have been suspended, debarred, declared ineligible or voluntarily excluded from eligibility for covered transactions by any federal department or agency. To see if you have delinquent federal debt or other exclusions recorded in SAM, go to the SAM website; click on "Search Records;" and then on "Advanced Search – Exclusion."
A United States citizen, resident of U.S. jurisdictions or foreign national who has been residing in the United States or its territories for at least three years immediately preceding the application deadline.
Able to demonstrate humanities expertise and experience.
Examples may include: holding a graduate-level humanities degree; work experience in a humanities field; a track record of research/publications; or recognition as a culture-bearer.
The following are not eligible to apply:
For-profit organizations
Organizations solely focused on the arts
Political or advocacy organizations
Foreign entities
Funds may not be used for the following purposes:
Promotion of a particular political, religious or ideological point of view
Advocacy for a particular program of social or political action
Support of specific public policies or legislation
Lobbying
Preparation of courses for high school students, undergraduates or graduate students
Commercial, for-profit or proprietary textbook research or revision
Doctoral dissertations, theses or research pertaining to a graduate degree program
Projects that fall outside of the humanities (including the creation or performance of art; creative writing, autobiographies, memoirs and creative nonfiction; and empirically-based social science research or policy studies)
Application and Evaluation Process
Applications must be submitted using the application in CFVI's online grant portal.  All returning applicants should log in using their previously created account. All new applicants must create a new account.
There is an application form for organizations and an application form for individuals. Please be sure that you complete the appropriate application.
You may preview the application form for organizations.
Applications will be received and reviewed on a rolling basis beginning July 31.
Applications must be submitted by 11:59 p.m. AST Sept. 30.
The grant portal will not accept applications after the deadline. Once the application has been submitted, an automatic email receipt will be sent confirming that all application materials were successfully received.
Applicants will be notified regarding decisions on or before Nov. 15.
All awards will be publicly announced via the CFVI website and circulated to local news media.
Applications will be reviewed by a committee of individuals familiar with the humanities, nonprofit grantmaking, Virgin Islands culture and/or organizational management.
Evaluation Criteria
Applications will be reviewed based on the following criteria:
The importance of the proposed humanities activities to the applicant's mission, to the cultural sector, and/or to the general public; and the feasibility of successfully completing the proposed activities within the period of performance.
The experience and qualifications of the individual or project team.
The integration of humanities advisers or scholars in the project.
The accessibility and appeal of the project to the intended audience.
Overall evaluation of the quality of the project as a whole.
The importance/significance of the project to the USVI.
CFVI staff will review applications for eligibility and completeness. CFVI staff and peer reviewers will evaluate all eligible and complete applications. Peer reviewers are experts in the field with relevant knowledge and expertise to evaluate the types of projects identified in the applications. CFVI and peer reviewers will evaluate applications according to the evaluation criteria outlined above.
This process may be updated or amended to reflect changing circumstances. For the most up-to-date version, visit cfvi.net/grants-scholarships/grants/.
Note: Applications from organizations with past due reports owed to CFVI will not be considered.
Reporting
Recipients must comply with the following reporting and review activities:
Interim financial and performance report by no later than June 30, 2021.
Final financial and performance reports are due no later than by June 30, 2022 (or within 90 days of project completion if the project is completed sooner).