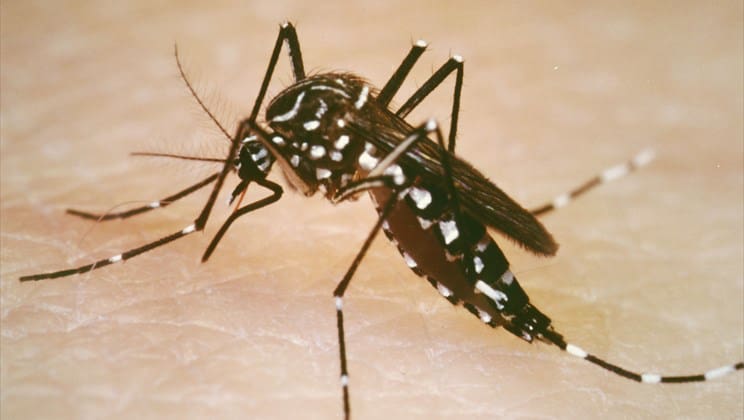 The Virgin Islands Department of Health Vector Control Program is excited to announce the start of its Mosquitoes in Cisterns Survey. This survey, conducted in partnership with the Puerto Rico Vector Control Unit, is to learn if cisterns are important mosquito breeding grounds for Aedes aegypti mosquitoes, the mosquito species that spreads dengue, Zika and chikungunya in the U.S. Virgin Islands.
The information gathered will help the Department of Health Vector Control Program make decisions about mosquito control in the future.
The Mosquitoes in Cisterns Survey includes two parts: First, survey staff will place a small, plastic mosquito trap into cisterns to collect immature mosquitoes for two days; second, survey staff will look for mosquito breeding sites in the yards around the homes and cisterns and eliminate when possible with the homeowner's permission. The survey is free and open to the public and will take place in randomly chosen neighborhoods. The public is encouraged to participate if they see survey staff in their neighborhood
The survey is scheduled to begin at the end of January on St. Croix, early February on St. Thomas and early March on St. John. All social distancing protocols will be followed by survey staff. Anyone interested in participating or who would like more information can contact the V.I. Department of Health Vector Control Program at 340-202-0301 or email dohvectorcontrol@usvi.onmicrosoft.com.