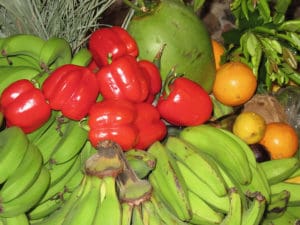 The Virgin Islands Department of Agriculture (Agriculture) has announced the release of applications for a new Backyard Farmer Development Program. This initiative intends to solicit 50 participants — 25 from the St. Croix District and 25 from the St. Thomas-St. John District — to enroll in the program. All applications will undergo a competitive review process to select the prospective participants.
Selected applicants will receive technical assistance in the form of education and material resources to assist in growing their crops. Next, once the planted crops have reached maturity and the quality standards are met, Agriculture's marketing division will purchase the crops and feature them as the 'Harvest of the Month' in a farm to institution program.
Applications may be found at Agriculture offices or online at https://bit.ly/3qQMDTH (click on APPLY NOW). All applications are due by 5 p.m. (AST), March 1, via hand submission to the marketing division at Agriculture offices or via email at grants@doa.vi.gov.
Prospective participants should meet the following minimum requirements to be eligible for participation:
A completed application by deadline date
A garden area 25' x 25' to 50' x 50' maximum for program activity
An adequate source of water
For more information about the Department of Agriculture Backyard Farmer Development Program, email info.doa@doa.vi.gov or call the marketing division at 778-0993.