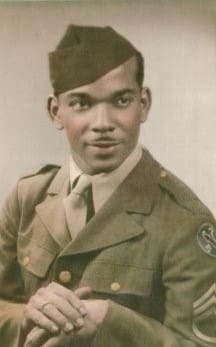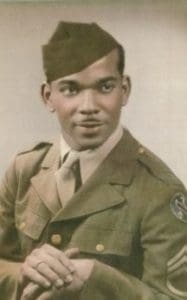 Wilbur G. Lewis Sr. was born on May 27, 1925, and died on June 28, 2021.
He is survived by his spouse, Maria D. Lewis; sister, Clarice Joseph (Rixie): brother, William G. Lewis Jr. (Tito); and children: Wilbur G. Lewis Jr (Butch), Teresa Lawrence, Darryl Lewis, Lorene Lewis-Hauser, Kevin Lewis, Sheri Lewis and Mia Lewis-Smith.
He is also survived by grandchildren: Shaun Lewis, Dawn Byrd, Teresa Lewis, Christopher Brown, Bianca Lewis, Tiffany Lewis, Michael Lewis, Robert Lawrence Jr., Tera Lawrence, Michael Lewis, Jessica Lewis, Darryl Lewis Jr., Jeanelle Lewis Tune, Munirah Lewis-Daniel, Keith Lewis, Le'Sean Lewis, Chantal Barton, Lauren Hauser, Lisa-Kolar, Nina Lewis, Amahl Lewis, Monique Johnson, Nathaniel Anthony, Milan Anthony, Joshua Anthony, Jamali Smith, Matea Smith, Josie Smith and Milo Smith.
A viewing will take place from 4-7 p.m., Friday, July 23, at Turnbull's Funeral Home. There will be a Mass Service from 9-10:30 a.m., Monday, July 26, at Saints Peter & Paul Cathedral. Burial will be at Western Cemetery No. 1, directly after the Mass Service.