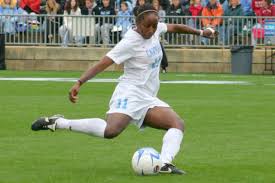 The U.S. Virgin Islands Soccer Association's Female Program (USVISA) is taking advantage of the postponement of the revamped 2022 CONCACAF Championship and ramping up player engagement. The tournament was originally scheduled to start November 2021 and is now scheduled to start during the FIFA February 2022 International Window.
Head coach Jorge "Yoyo" Zavala and the support staff will conduct a year end close out training camp in Tampa Fla., Dec. 26-31. Attendees can expect activity packed days, of two-a-day training, team meetings, treatment sessions and game time. The 20 ladies attending the camp were selected based on a variety of criteria, such as a valid U.S. Passport and residential or familial connections to the USVI, and participation on previous USVISA teams (U17-U20).
In addition to locally based talent, players were recruited through the U.S. youth national leagues and associations, college contacts and referrals.
Training sessions will be held at the JC Handly Sports Complex in Brandon, Fla., which has nine soccer fields. The multi-sport facility hosts year-long youth soccer, tennis and football programs.
Senior women teams from CONCACAF countries ranked 3-30 were placed in the following groups of five teams:
Group A: Mexico, Puerto Rico, Suriname, Antigua and Barbuda and Anguilla
Group B: Costa Rica, Guatemala, Saint Kitts and Nevis, U.S. Virgin Islands and Curacao
Group C: Jamaica, Dominican Republic, Bermuda, Grenada and Cayman Islands
Group D: Panama, El Salvador, Barbados, Belize and Aruba
Group E: Haiti, Cuba, Honduras, Saint Vincent and the Grenadines and British Virgin Islands
Group F: Trinidad and Tobago, Guyana, Nicaragua, Dominica, and Turks and Caicos Islands
Head coach Jorge "Yoyo" Zavala is looking forward to this camp and the matches in February. "I am excited for the next few months of preparations and games, which will be challenging," said coach Zavala.
The Lady Dashing Eagles will need to brush up on their Spanish when they play their 2023 Women World Cup qualifier matches in February 2022. On February 16, 2022, the campaign kicks off with an away match in Guatemala. The ladies take the field at home, at the Bethlehem Soccer Complex against Costa Rica on Feb. 20, 2022. Ranked 6th in the CONCACAF region, Costa Rica will be the highest ranked team USVI Lady Dashing Eagles have ever played.
With the increased interest worldwide for female soccer, Coach Zavala believes these matches will bring a lot of excitement to the USVI for everyone, not just the soccer enthusiast. In an international friendly, earlier this year, Guatemala, ranked 80th by FIFA, lost to Costa Rica ranked 36th, 1-3.
For more information on USVI Soccer Association programs, contact the USVI Soccer Association office at 719-9707 or email usvisoccer@gmail.com. Follow USVISA on Facebook at: USVI Soccer Association