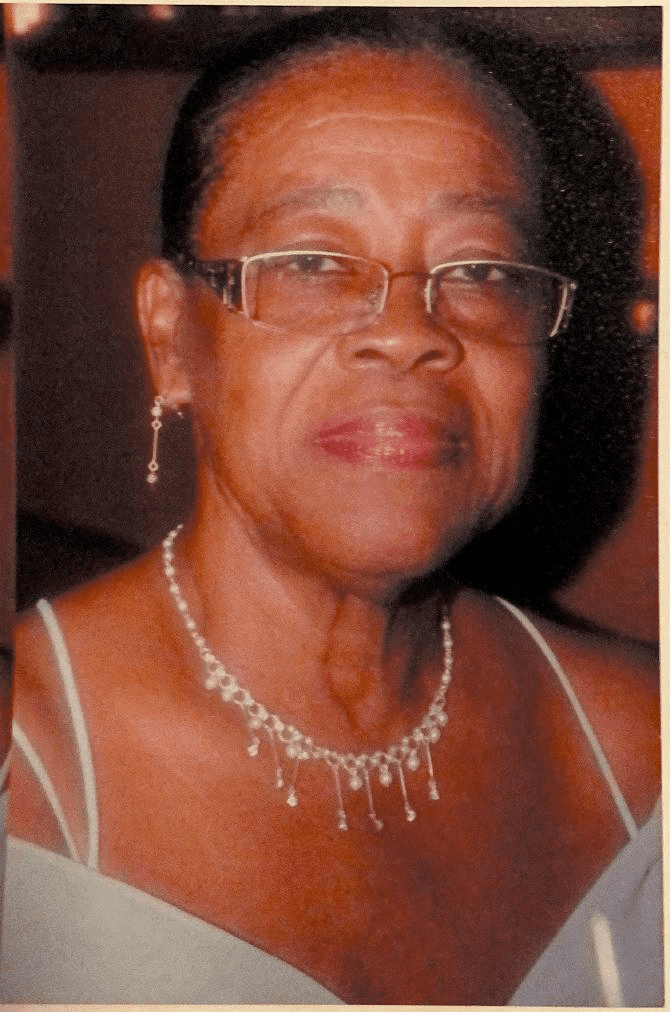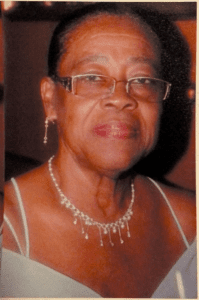 On April 1, Dorothy E. Whyte, a widow, sister, mother, grandmother, aunt and friend received her heavenly wings.
She is survived by her daughters: Condacy E. Whyte- Brantley, Carol M. Whyte-Rosa, Constance D.Whyte, Charmaine A. Whyte, Colette F. Whyte and Chenelle S. Whyte. stepsons: Conrad Stedroy Whyte Jr. and Conrad Rowan Whyte; and grandchildren: Calvin Leon, Jason and Colleen Walwyn, Jahmal, Orlando Jr. and Keanu Rosa, Zoe, Simone and Sydney Kriz, Destiny Still, Cariesha, Cajauna, Cajona, Jair, Jhazzair, Mekah and Jaali Whyte, Dionna, Khari, Dhakiya and Onawa Hopkins, Tiazia and Tajah Anderton and Lechelle Hansford.
She is also survived by great-grandchildren: Calvin, Caleb and Addison Walwyn, Jasai and Jonah Walwyn, Samara Pierce, River and Remani Thompson; brother, Joseph Gunthrope; sisters: Claire Gore and Joselyn Dyer-Cummings. sons-in-law: Orlando Rosa Sr. and Raymond Brantley; in-laws: Lornette Gunthrope, Alphonso and Jane Meade, Bernadine Whyte, Rebeeca Whyte and Violet Whyte; and nieces: Shenette Santiago, Leslie Cummings, Antionette Blasini, Monique Meade and Althea Benjamin.
Other survivors include nephews: Marvin Gunthrope, Kareem, Justin and Davin Cummings, and Omari Meade; great nieces: Alyssa-Claire Castro, Meadow Blasini and Faith Franklin. great nephews: Lewis Santiago, Nicholas Mulero, Jahiem Semedo, Jordan Longford, Mayhem Blasini, Micheal Wooten, Maliki Johnson and McKlain Cummings; and special friends: Mr. and Mrs. Ferdinand, Bentley Cornelius and family, Calvin Whyte and family, Janet Lewis and family, Melrose Treasure and family, Bible Study Group, Father Francis, Joycelyn Henry, Andrea Beriro, St. Peter´s Episcopal Church members and many other friends.
A viewing will take place at 9 a.m. followed by a funeral service at 10 a.m., Wednesday, April 27, at St. Peter's Episcopal Church. Interment will be at Kingshill Cemetery.