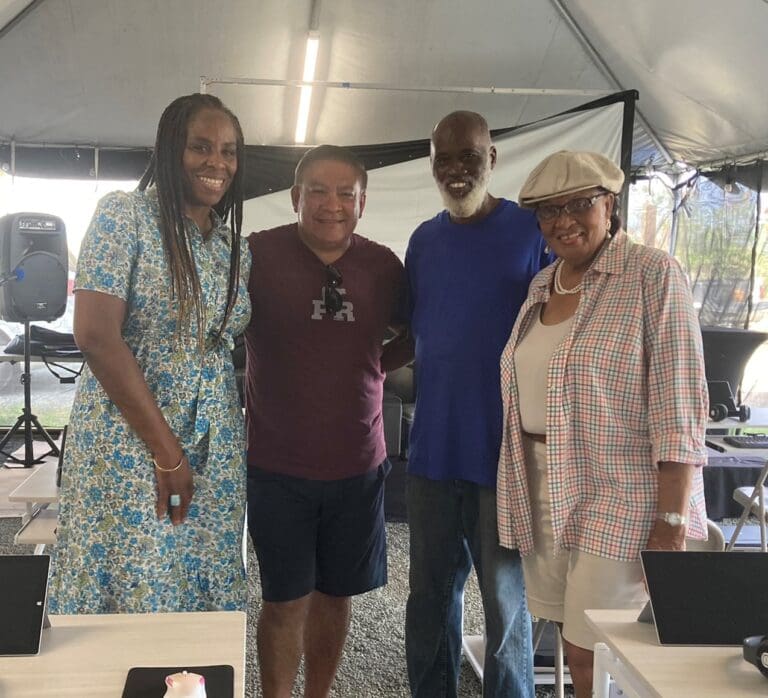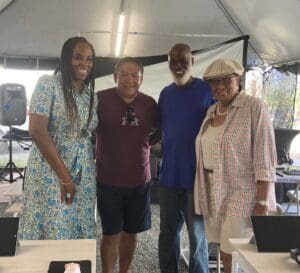 Over Memorial Day weekend, Congresswoman Plaskett, a member of the House Agriculture Committee, hosted her congressional colleagues, Agriculture Committee Vice Chair Alma Adams of North Carolina's 12th District and Congressman Salud Carbajal of California's 24th District, for the V.I. Department of Agriculture's 50th Annual Agriculture and Food Fair (Ag Fair).
After participating in the Ag Fair opening ceremony, Congresswoman Plaskett and her guests had the opportunity to visit with local vendors as well as livestock and crop farmers on the Ag Fairgrounds.  During the afternoon, Plaskett hosted a roundtable discussion at the University of the Virgin Islands (UVI) RTPark with local agriculture stakeholders and farmers, including representatives from the U.S. Department of Agriculture's Farm Service Agency, the U.S. Department of Agriculture's Natural Resources Conservation Service, the local department of Agriculture, Senate President Donna Frett-Gregory, UVI, and others. Following the roundtable, Plaskett and her colleagues toured local farms and heard firsthand accounts of the challenges our local farmers encounter daily.
Congresswoman Plaskett said, "My colleagues and I have a deep appreciation for the critical role that farmers play in achieving a more sustainable food system. Here in the Virgin Islands, our farmers are regularly confronted with unique challenges that we are committed to addressing through comprehensive legislation in the House Agriculture Committee. I and my team worked with the USDA Farm Service Agency office to add the Virgin Islands to the U.S. drought monitor in 2018.
"The data gathered by the monitor ensures that our territory's farmers are included in the areas deemed eligible for assistance, including the Livestock Forage Disaster Program (LFP), to offset yield and value losses from severe weather conditions like drought.
"Additionally, earlier this month, USDA announced that St. Thomas, St. John, and St. Croix were eligible to participate in the Emergency Relief Program, which covers losses to crops, trees, bushes, and vines during natural disaster events in 2020 and 2021."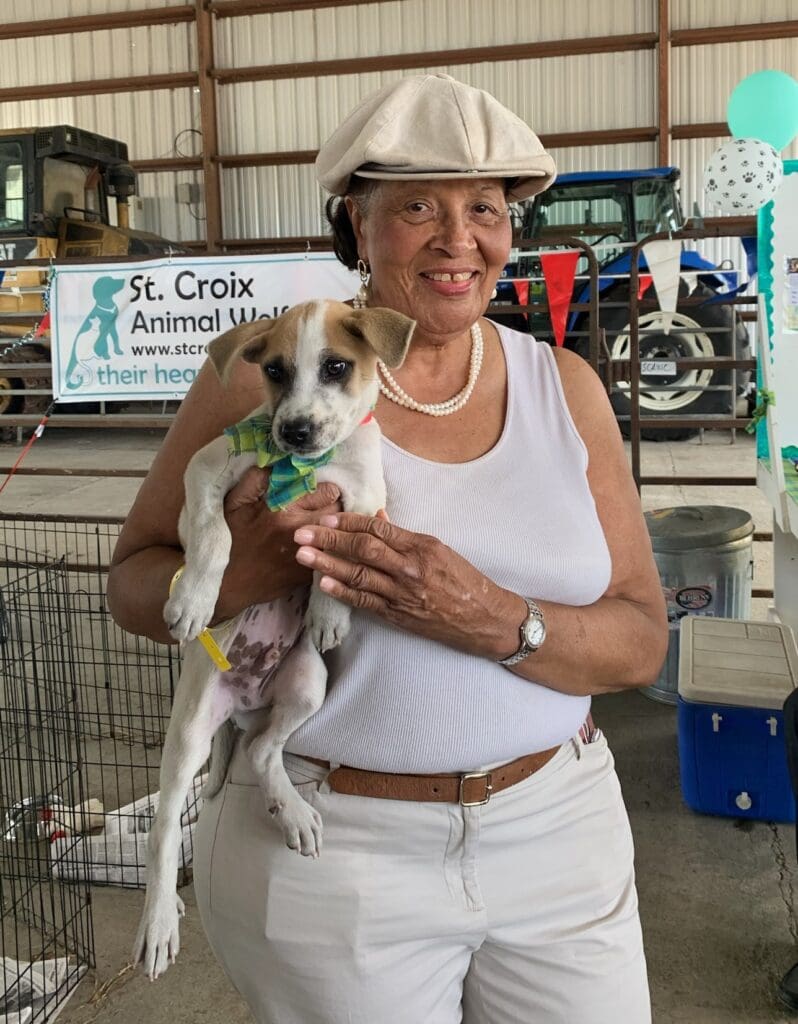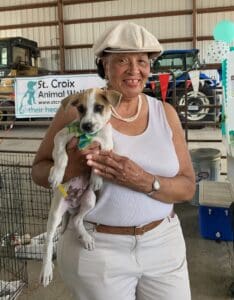 Rep. Alma Adams shared the following statement on her time in the Virgin Islands: "The Agriculture Committee's trip to the Virgin Islands provided a unique opportunity for us to truly experience the culture and life of Caribbean farmers in a way we could not from the halls of Congress.  Observing day to day farming, interacting with livestock, learning about the challenges impacting farmers, and understanding the region's struggle for sufficient potable and desalinated water was eye opening and humbling.
"As a legislator, being able to interact with community partners, elected leaders and stakeholders in person provided a broader understanding of agriculture, and a genuine appreciation for those involved with growing the food we need and eat. Attending the V.I. Department of Agriculture's 50th Annual Agriculture and Food Fair was an exceptional way to engage farmers and others who contribute to our country's economy.  The trip was well-planned and life-changing thanks to our phenomenal host."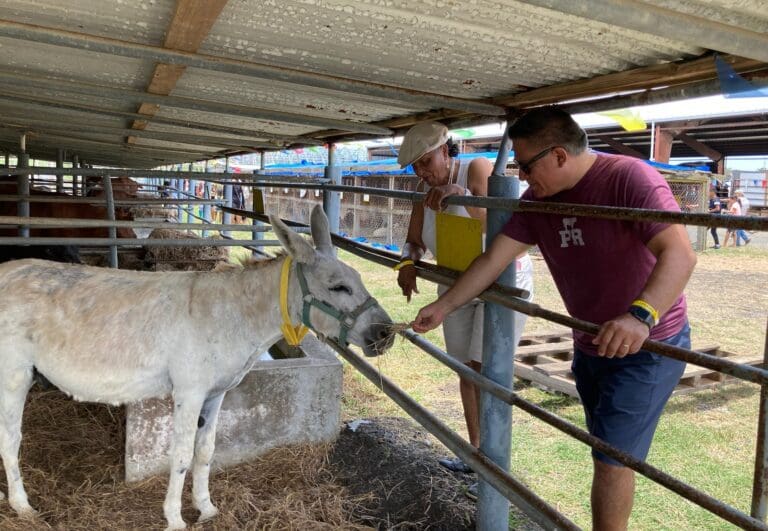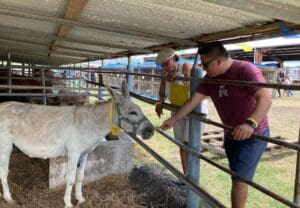 Rep. Carbajal shared this statement: "As a member of the House Agriculture Committee, I am always grateful to have the opportunity to hear from American farmers directly — whether it be on California's Central Coast or in the Virgin Islands. Their stories and insight allow me and my colleagues to create better policies and implement better programs to help them feed our communities and the world.
"I appreciate my colleague Rep. Plaskett for inviting me to attend the 50th Annual Agrifest this past week, and I look forward to working with her on the upcoming Farm Bill to increase the resiliency of all farms and improve our nation's food systems."
Click here to follow the House Agriculture Committee's activity and see the committee's legislative updates.