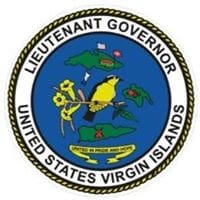 Lt. Gov. Tregenza A. Roach Esq. has given full authority to the Office of the Tax Collector to implement a one-month waiver of all interest and penalties for all outstanding property tax bills. This waiver is effective from Sept. 1 to Sept. 30.
Taxpayers are encouraged to take advantage of the waiver to bring current all their outstanding property taxes by Sept. 30 and to avoid final collection activity.
"We are aware that our change to a new system and taxpayers not having access to the online payment portal may have impacted taxpayers in their ability to be timely with their payments. Thus, we are offering this additional period without penalty to ensure that taxpayers are not unduly penalized. We recognize that they provide the revenue we need to support public services in the Territory," said Roach.
For additional information, contact the Office of the Tax Collector in the St. Croix District at 773-6449, located at the Leroy Quinn Finance Building at Sunny Isle or in the St. Thomas-St. John District at 774-2991, located at the Nisky Center, lower-level parking lot.