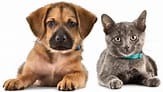 On behalf of the Humane Society of St. Thomas (HSSTT) Board of Directors, I would like to thank all of you who contributed your time and expertise in making our 2022 Annual Meeting a success. The HSSTT Board held an organizational meeting with the following officers elected:
Dellia Holodenschi, President
Theresa Fabela, Vice President
Judi Martino, Secretary
Rodd Goldman, Treasurer
For a complete list of all the board members as well as the election results and committees, please go to our newly launched website: https://humanesocietystthomas.org/leadership-team-financials/
We strongly encourage community members to reach out to our committee chairs and volunteer for service on our important committees. https://humanesocietystthomas.org/wp-content/uploads/2022/10/2022-HSSTT-Board-Committees-Contact-10.2.22-.xlsx
To quote Mother Theresa, "We ourselves feel that what we are doing is just a drop in the ocean, but the ocean would be less because of that missing drop." Please join us; we need you; the animals need you!
The dedication of our staff and strong volunteer base has fueled our ability to find more proactive ways to better serve our animals. New programs, such as Paws for Bedtime, which takes place daily from 5-8 p.m., offer much-needed socialization and enrichment to our shelter dogs.
Our free ongoing Spay/Neuter Program made possible by the generosity of Kym's Angels Foundation, individual donors and government assistance will continue to be our main focus to directly address animal overpopulation. More resources have been devoted to the needs of the animals in our care while still aiding our community through such programs as Trap-Neuter-Return (TNR). Also, purchases routinely made on Amazon Smile or Tru Earth automatically generate revenue to our shelter!
As the end of the year is approaching, we must raise desperately needed funding to enable us to cover the financial deficit realized by our increased overhead dealing with the shelter's overcrowding.  Fundraisers, such as the Cutest Rescue Pet Calendar – https://www.classy.org/campaign/4th-annual-cutest-rescue-pet-contest/c423319; our Halloween Spook-Tacular weeklong event ( Oct. 27-31), which delighted and entertained many for the first time in 2019; and the online Holiday Raffle are all progressing now, and your involvement is vital for them to be successful. Please continue to support all of our future activities.
On behalf of the animals, thank you for your generosity and confidence in our mission!
The Humane Society of St. Thomas Board of Directors