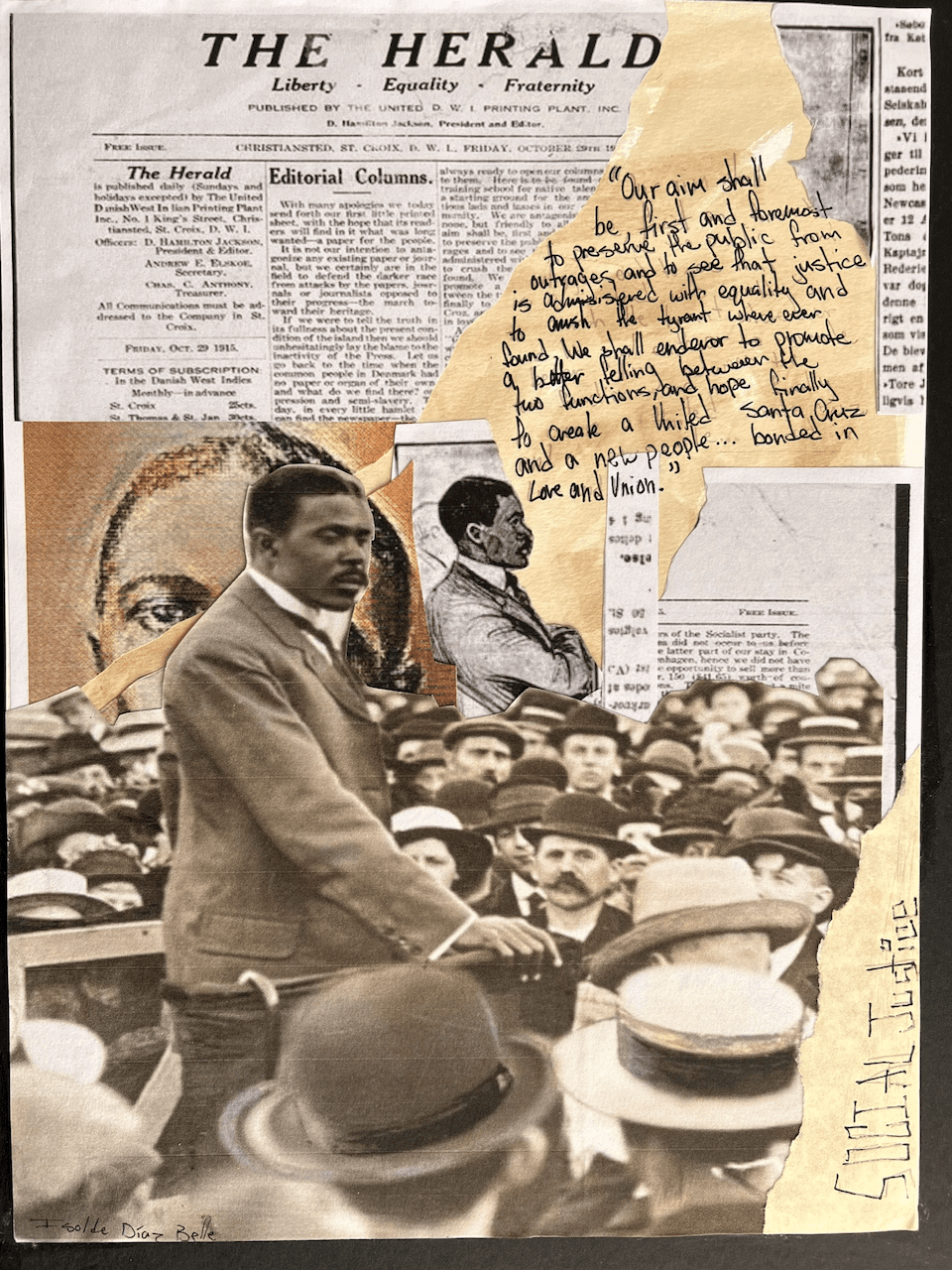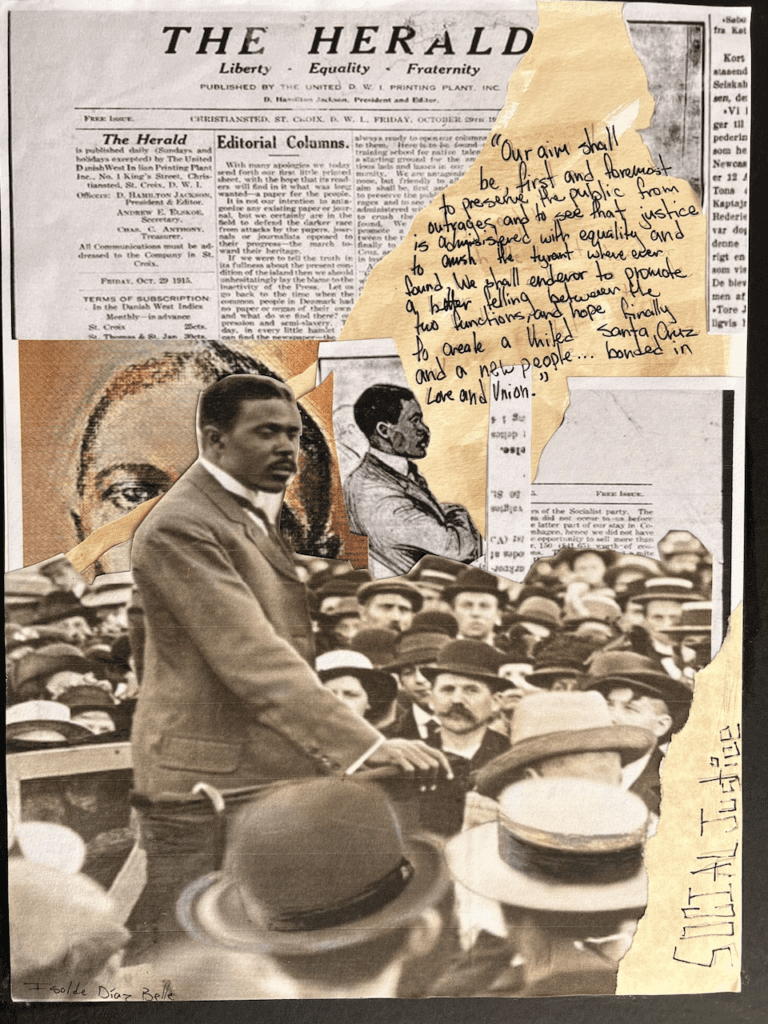 "I Am David Hamilton Jackson" student art show opens at Fort Frederik Saturday, Nov. 26, from 4 p.m. to 5:30 p.m. This project is the second offered to students in the U.S. Virgin Islands with a collaboration between the Virgin Islands Department of Education, Division of Cultural Education, and the Virgin Islands Department of Planning and Natural Resources, Division of Libraries, Archives, and Museums.
"The USVI has a long tradition of artists as activists, and Virgin Islands' cultural production has historically served as a space of resistance," DPNR, DLAM Territorial Chief Curator Monica Marin explained. "This annual project creates an opportunity for young Virgin Islanders to use their art to critically address the history of civil rights in the USVI and inspire dialogue around important social justice issues still impacting the territory today."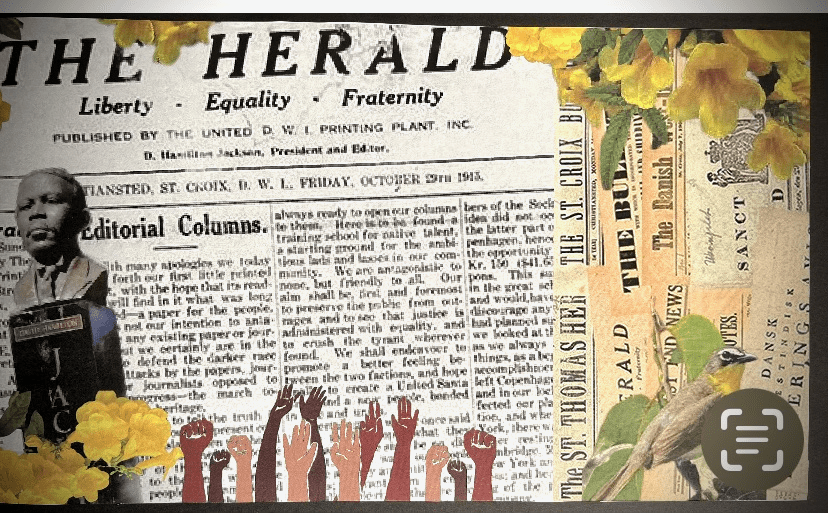 Director of the Division of Cultural Education at the V.I. Department of Education Stephanie "Chalana" Brown added, "DPNR is providing the physical space for the project to be exhibited in person."
"We [VIDE] are providing the archives for it," said Brown. "Because of the Covid restrictions in 2021, the project was only online at the VIDE website. We are following in the fashion that we did last year. David Hamilton Jackson is just one of many of our Virgin Islanders that VIDE ensures our students gain more of a perspective of their contributions. The cultural education division makes sure all persons who put their energy into making the V.I. equitable for all V.I. leaders are celebrated. There will be a new 2022 archival link when all of the students' artwork has been received by the Nov. 30 deadline. Both links, 2021 and 2022, and future links will be forever available on the VIDE website."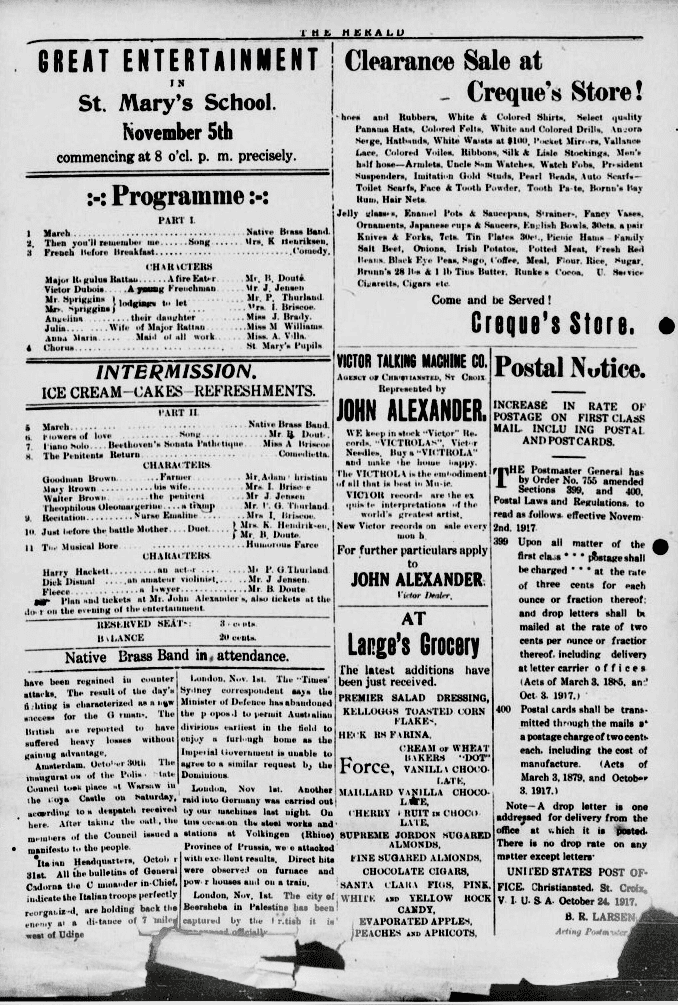 According to Marin, the project combines research with storytelling and critical thinking. Students created a social justice collage to articulate why David Hamilton Jackson was so important in the fight for liberation and freedom. They were asked to use examples from their own lived experiences, drawing comparisons to David Hamilton Jackson's work, in their own artistic responses.
Marin offered a PowerPoint presentation to art students at St. Mary's Catholic School and the St. Croix Educational Complex High School. The presentation gave a background of David Hamilton Jackson and also an introduction to collage art.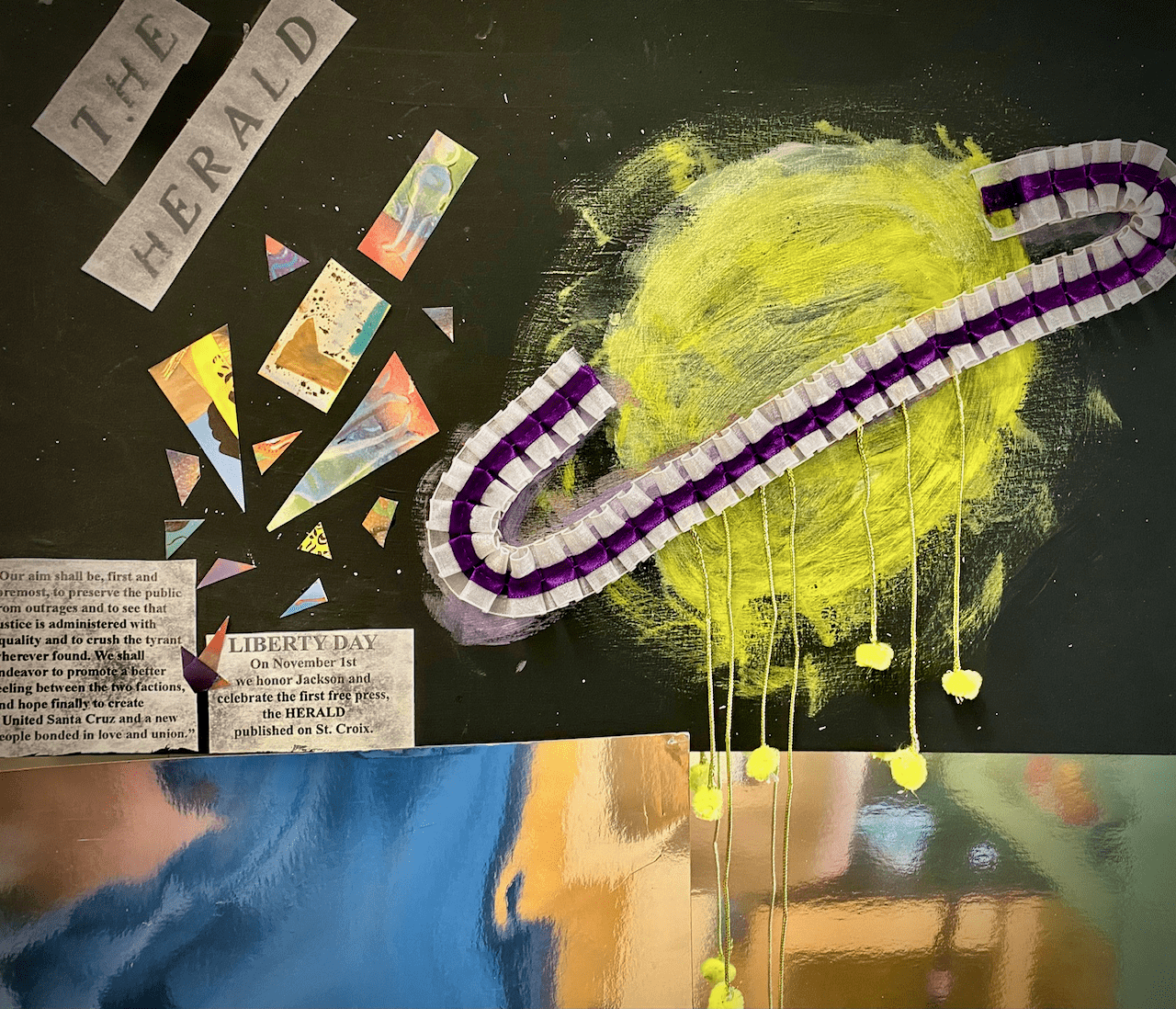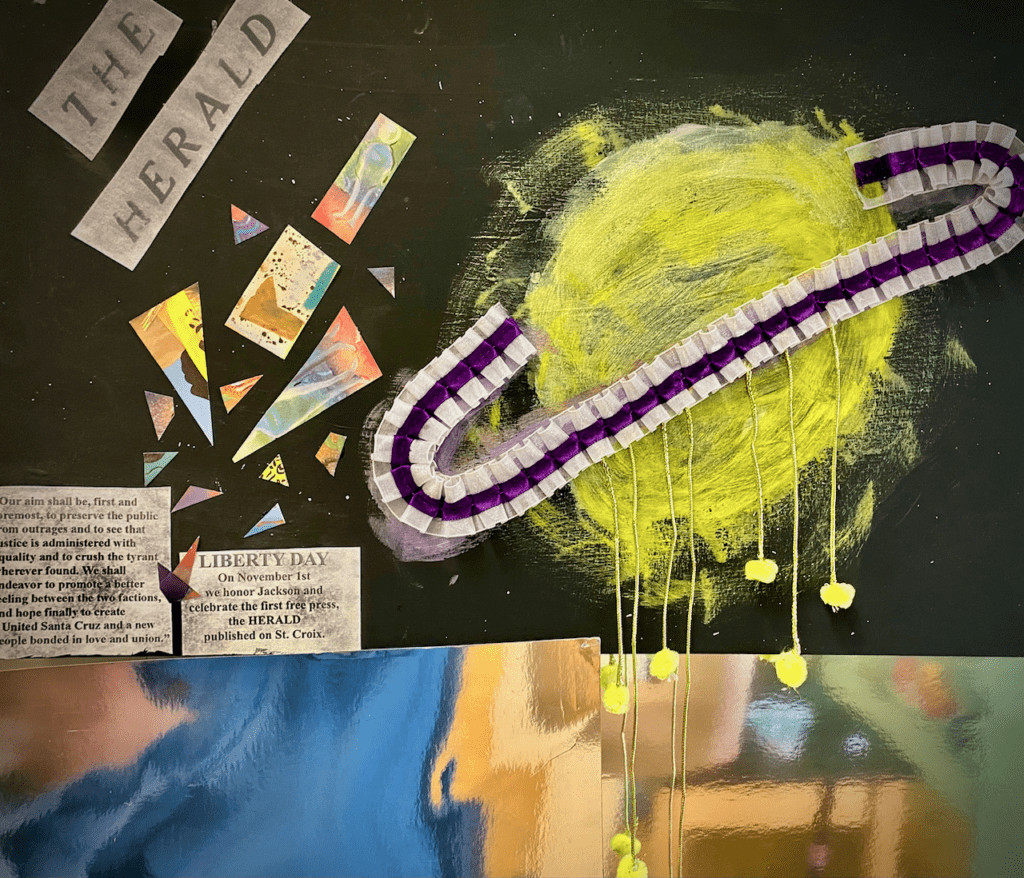 St. Mary's 7th and 8th-grade art teacher Tralice Bracy said the project was a complex one for her students. They were given a comprehensive understanding of David Hamilton Jackson's accomplishments, namely as publisher of the Herald newspaper. Then the class went online and pulled images of the Herald from the Danish archives.
According to Bracy, the students began to find articles of day-to-day living that included small news of social justice. They also found an article about St Mary's School having a "Programme" on an evening in 1917. A few students chose to use some of the articles to include in their collage artwork. "As a teacher, to watch these 7th and 8th-graders synthesize all of the information, and then find a way to portray that information visually, was special," Bracy said.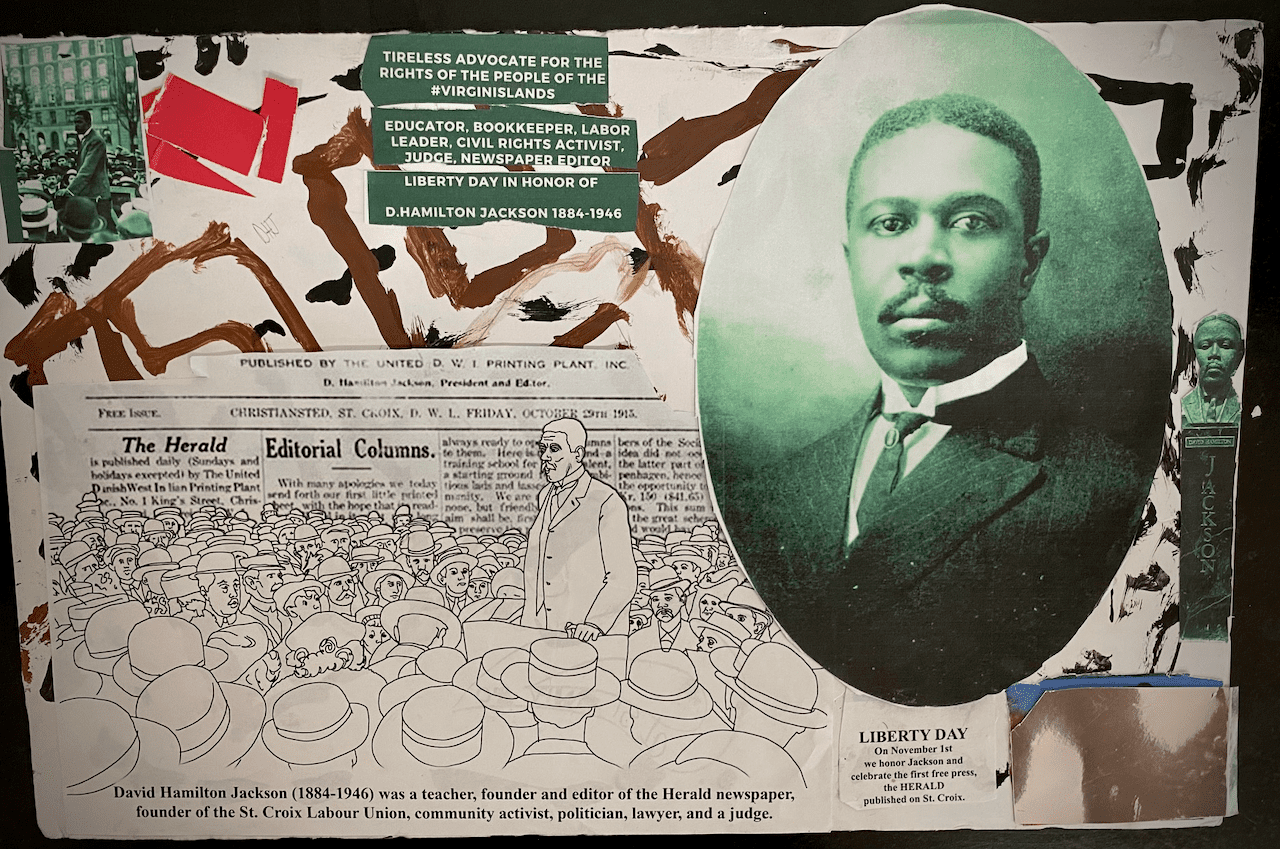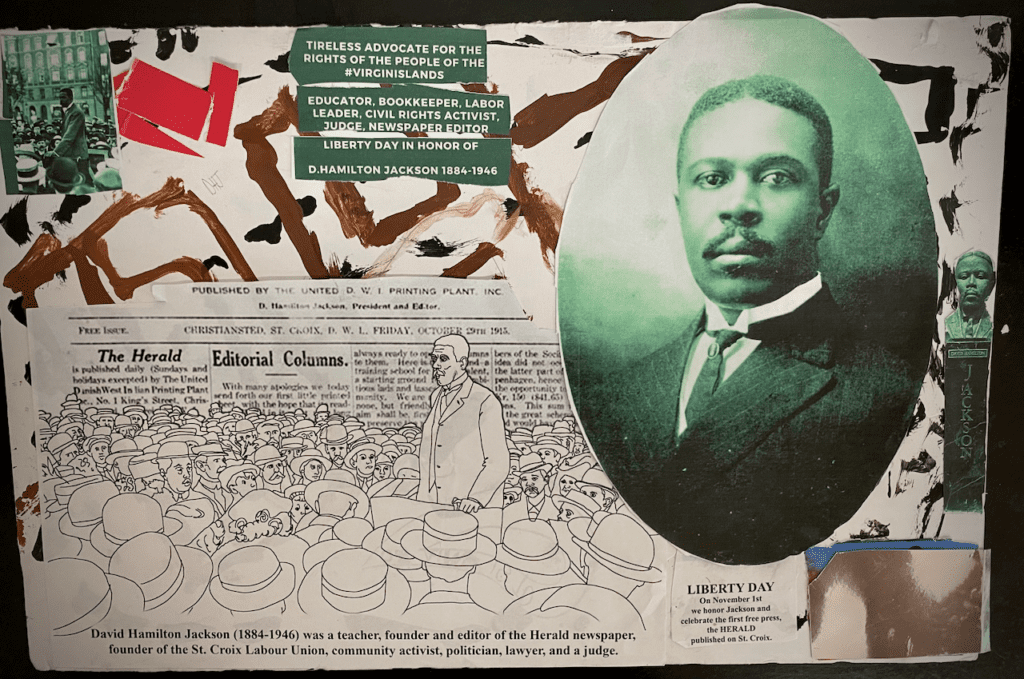 "Monica did a beautiful job of putting together the PowerPoint and introducing the students to Romare Bearden, a celebrated collage artist. She felt collage was a good way to bring colors and mixed media into their work where their voice could be 'heard' in each piece. In making their own tiny bulletin boards, they were able to see a different St. Croix unfold before them," Bracy added.
SCECHS art teacher Danica David's students in the National Art Honor Society and her photography class students participated in Marin's PowerPoint presentation. Students learn about Virgin Islanders like David Hamilton Jacskon when they enter the elementary grades, and through middle and high school as a part of the VIDE curriculum, David noted.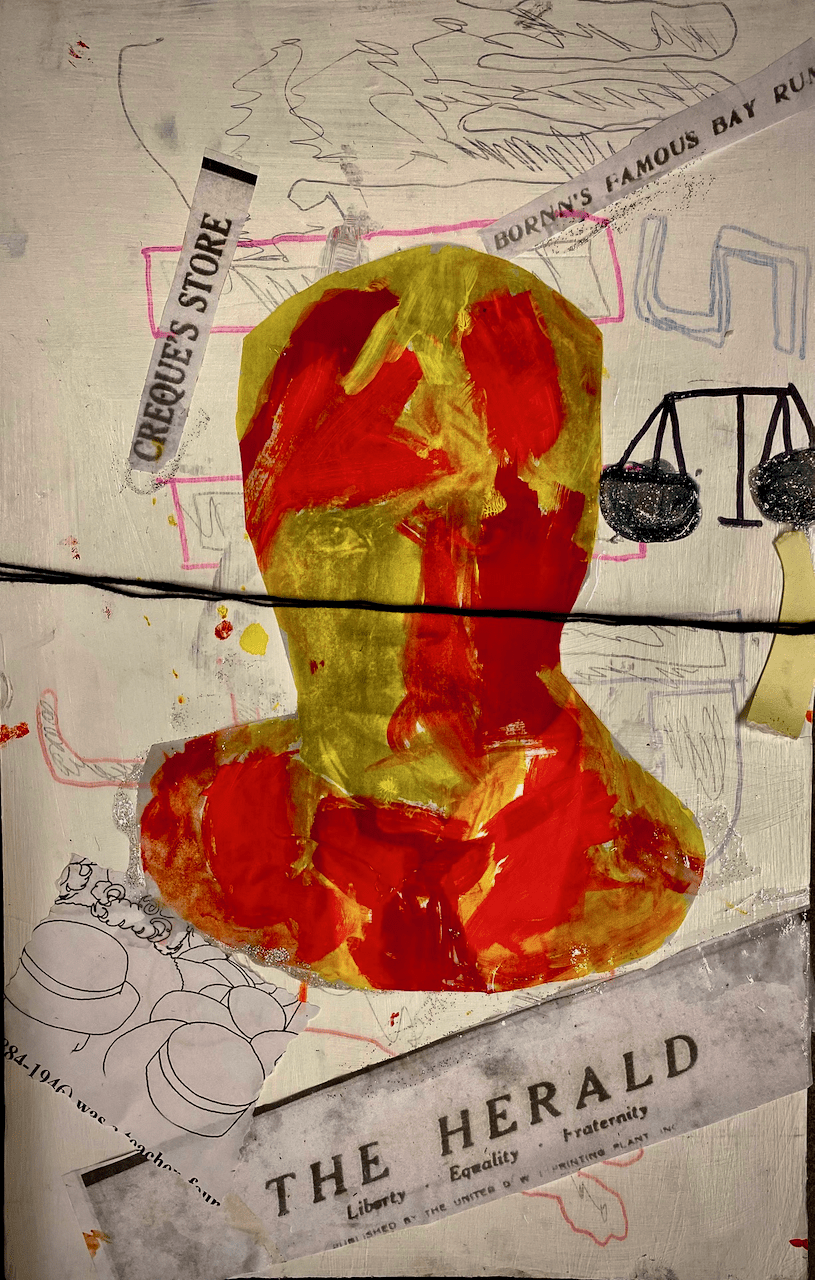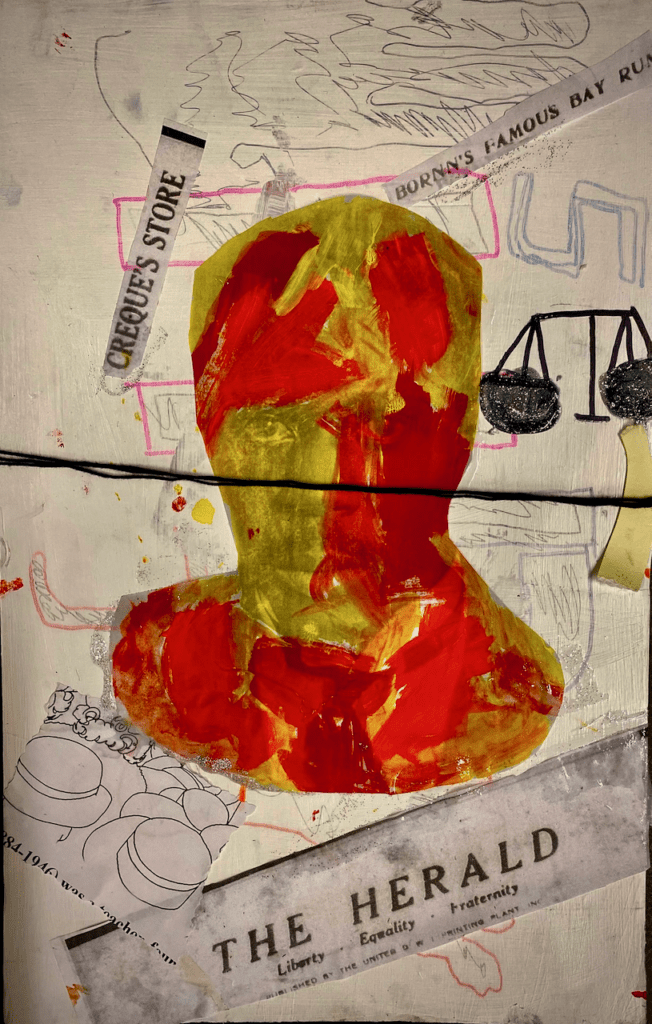 "There are a few, maybe three, public domain images of Jackson, and I found it so amazing how the students used these similar images and created a beautiful, unique collage of their own," David said. There is one of Jackson speaking in Denmark surrounded by a crowd of Danes and also the pictures of the Herald newspapers that are incorporated into their work, she observed.
David's photography class students created digital collages and regular collages by cutting and pasting. "It was interesting how the project was a good break from the photography — a good hands-on — that they enjoyed. Some students worked during lunch. This was a social, emotional assignment for the photography students."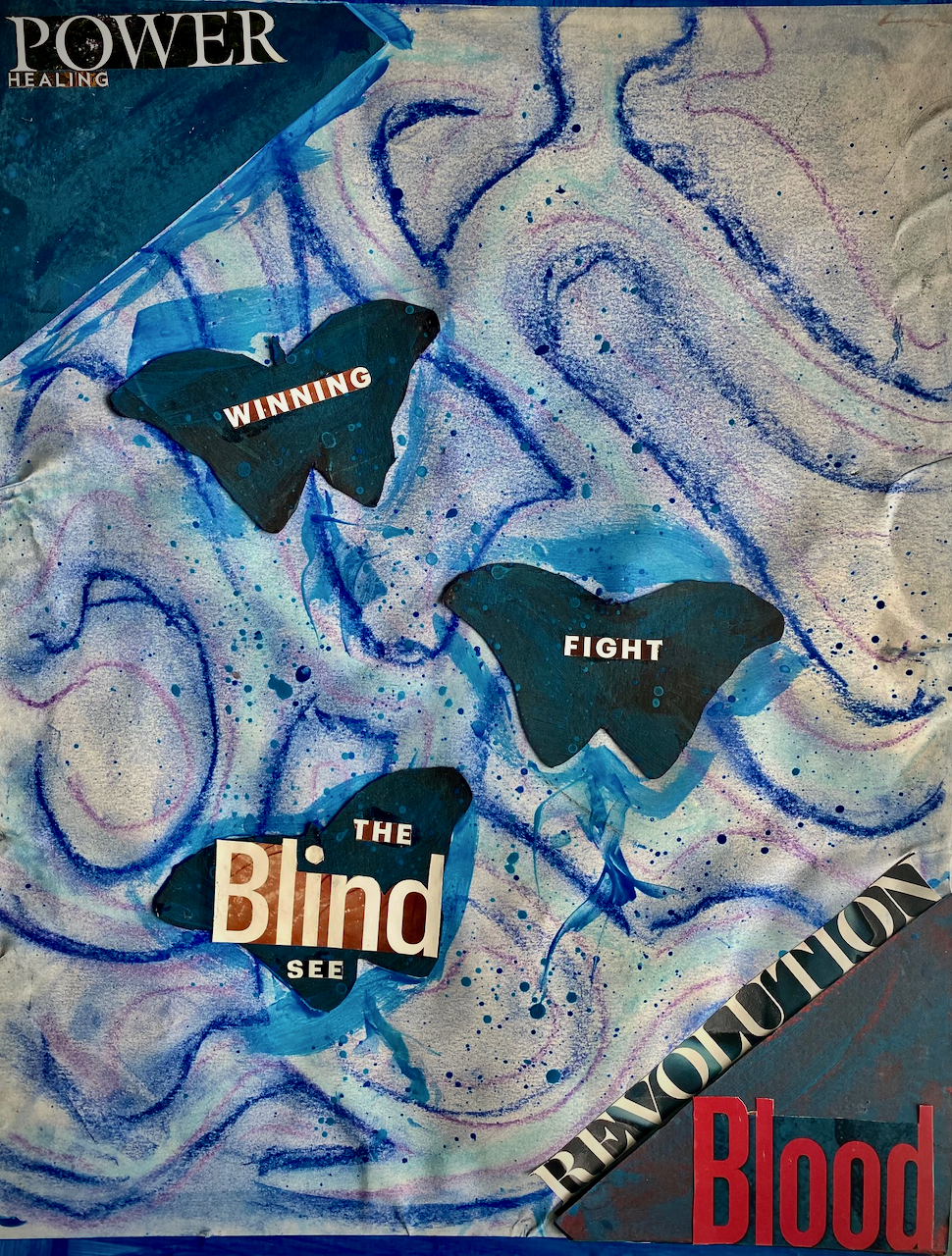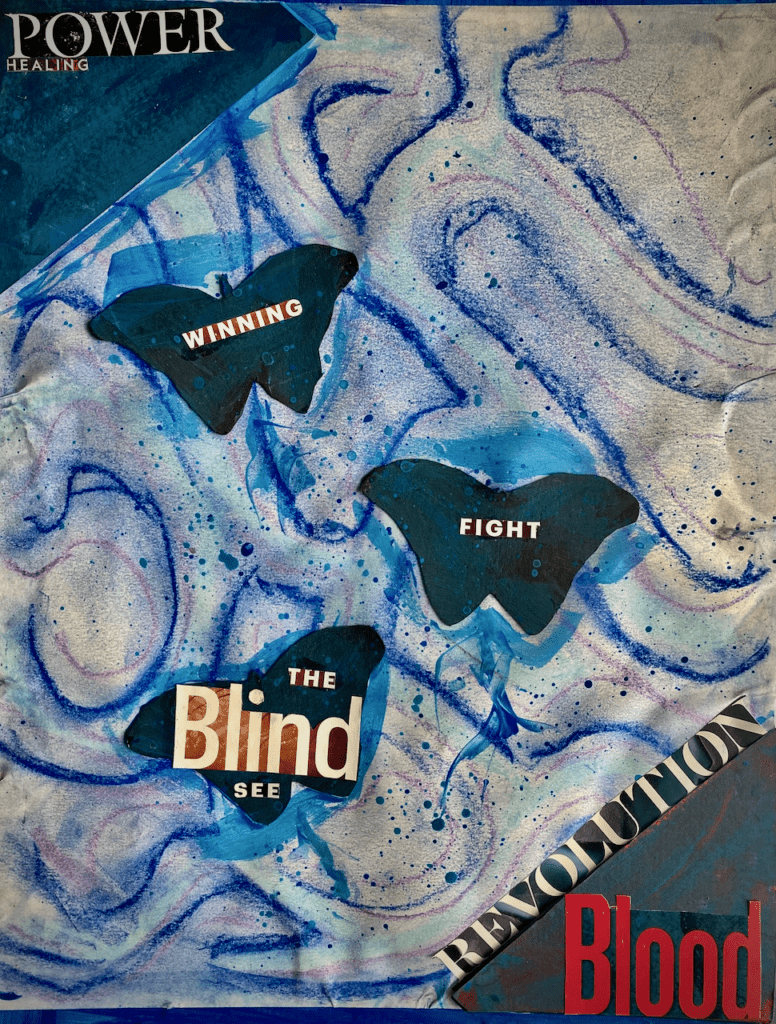 David said the students were so excited when they learned there was an opportunity for their work to be selected and showcased. "I found it was like art therapy. I saw the energy change in the classroom. It was different, exciting, and uplifting."
David plans a field trip in December for the National Art Honor Society to visit Fort Frederik and view the artwork on display.
"It has been an absolute joy to work in collaboration with such brilliant educators — Danica David, Chalana Brown, and Tralice Bracy and their talented students," Marin said. "I look forward to creating more projects at the intersection of Virgin Island's history and the arts,"
"I would like to mention that the Division of VI Cultural Education is thankful to the students and teachers who participated in the project previously and currently," Brown said.
"I Am David Hamilton Jackson" student art exhibit at Fort Frederik can be seen through January 2023. Museum hours are
Mon – Fri, 9 am to 4 pm.
For more information:
https://goopenusvi.vide.vi/hubs/vihistory_cultural