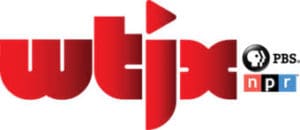 An all-new episode of Virgin Islands Case Files will air on WTJX-TV Channel 12 on Thursday, Jan. 19, featuring the unsolved murder cases of 16-year-old Tintawee Christian on St. Croix and Lewayne Fraser and Victor Smith on St. Thomas.
Tintawee — also known as Tawee — was a popular athlete and honor student at Central High School when he was gunned down in a hail of bullets in his Sion Farm neighborhood on Aug. 17, 2020. Detectives believe the shooting stemmed from a longtime feud between the Sion Farm and Castle Coakley neighborhoods.
"He was an innocent bystander in this whole thing… From what we can tell, he was in the wrong place at the wrong time," said Lt. Naomi Joseph of the Virgin Islands Police Department. Cousins Lewayne Fraser of St. Thomas and Victor Smith of Tortola were riding in a car that came under gunfire in the early morning hours of Oct. 31, 2009. Both men were found shot to death inside the vehicle, which crashed on Back Street on St. Thomas.
"Two gentlemen that have no known criminal background, one of them being in the National Guard, another one visiting, and all of a sudden out of the blue, they're killed on Back Street…We still can't get why," said Sgt. Dwight Griffith of the VIPD. Anyone with information about these cases is encouraged to call Crime Stoppers USVI at 1-800- 222-TIPS.
Virgin Islands Case Files is supported by the V.I. Police Department to help address the high number of unsolved murders in the territory. The show serves as a call to action for residents to come forward with new information that could help detectives close longstanding homicide cases.
Family members who wish to see their loved ones' cases featured on future episodes of Virgin Islands Case Files should email vicasefiles@gmail.com. Episode four of Virgin Islands Case Files airs at 8:30 a.m., Thursday, Jan. 19, and repeats at 9 a.m. on Saturday, Jan. 21, on WTJX-TV Channel 12, on the WTJX app, and by localizing WTJX on the PBS Video app which is available on iOS, Android, Roku, Apple TV, Amazon Fire TV, Android TV, Samsung Smart TV, Chromecast and VIZIO.