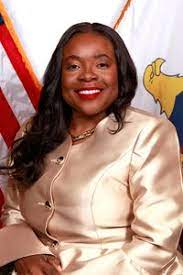 The Office of Senator Carla J. Joseph invites all middle school students in the St. Thomas/St. John District to take part in the Third Annual Art Competition in celebration of Black and Virgin Islands History Month.
An individual project should be a portrayal in celebration of inspirational Black Virgin Islanders. The senator's platform will showcase the artistic talents of Virgin Islands youth and celebrate Black Virgin Islanders in both historical and modern times.
Here is the Need-to-Know Information:
Create a piece of original artwork on the theme of: "A celebration of inspirational Black Virgin Islanders and their achievements."
The student's artwork should be submitted no later than March 31.
A judging panel made up of local artists will select the winning piece.
Awards will be announced online on Friday, April 14.
Images of students' work may be included in future advertising or media publications to promote the competition.
Accepted Artwork Includes:
Paintings – including oil, acrylics and watercolor
Drawings – including pastels, colored pencil, pencil, charcoal, ink and markers
o It is recommended that charcoal and pastel drawings be fixed.
How to Submit Your Artwork:
Artwork can be dropped off at the senator's office in the Capitol Building, or call the office at 693-3515 for more information.
Please submit original work.
One entry per person, please!
Entries must be submitted with a short paragraph explaining why the student has chosen this person, what their achievement is and how they have inspired the student.
Content: All artworks must be made by students to recognize the theme as stated above.