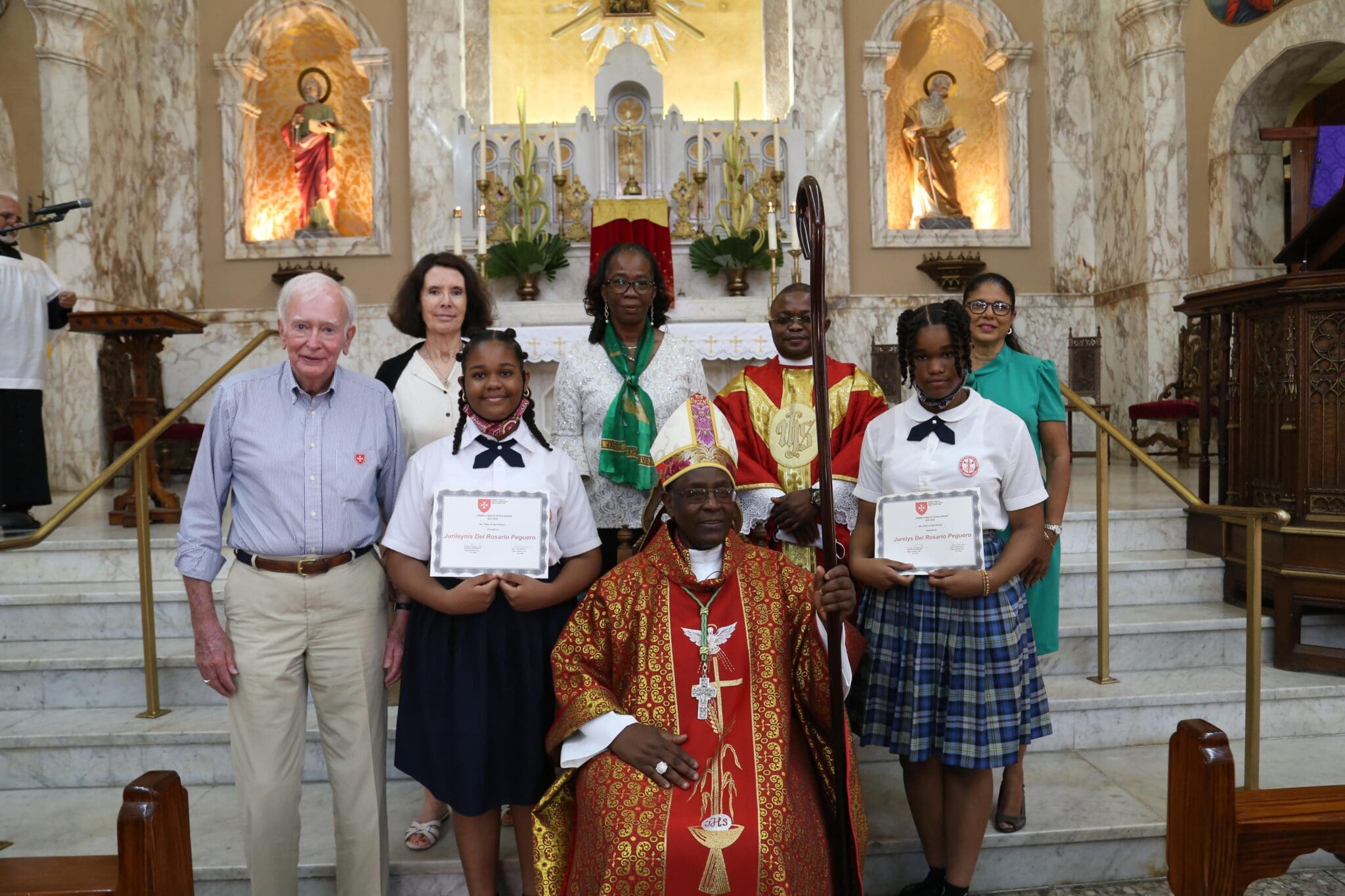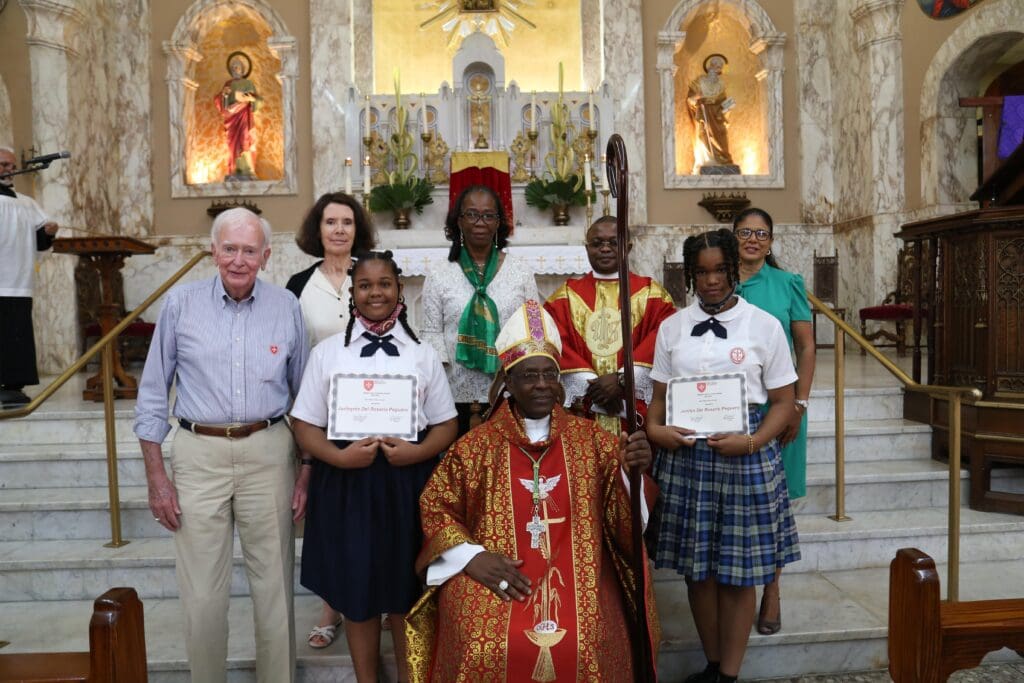 The Order of Malta, Virgin Islands Area, is offering a matching scholarship program to the St. Thomas community for students interested in attending Sts. Peter and Paul School for the 2022-2023 upcoming school year.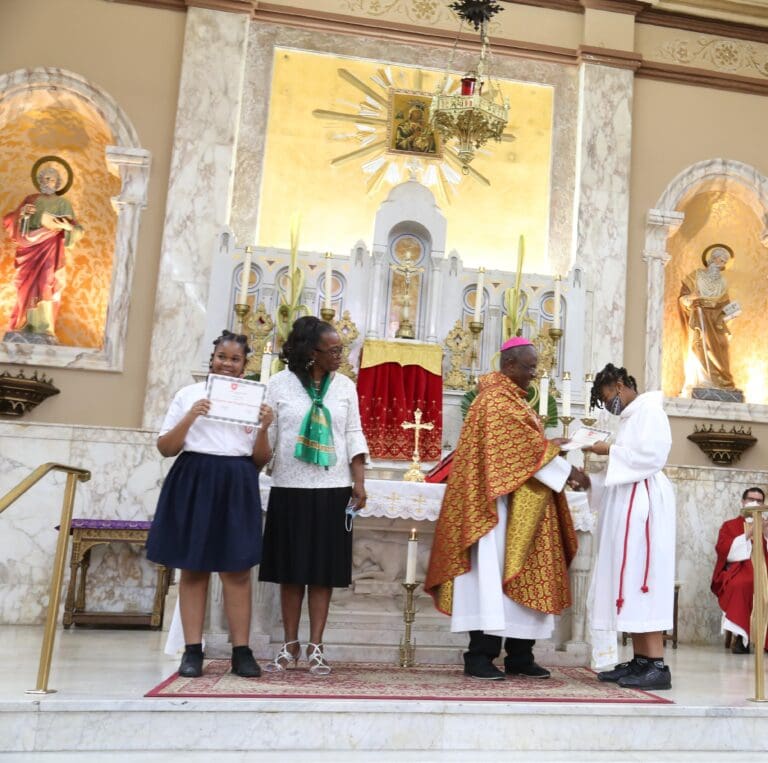 Jurileynis and Jurelys Del Rosario Peguero have been the recipients of the Order of Malta Scholarships for both school years 2020-2021 and 2021-2022. Each scholarship is valued at $5,366 (Submitted photo)Sts. Peter and Paul School was formed in 1904, and many well-known graduates have become doctors, lawyers, educators, lieutenant governors, senators, scientists, etc. Today, the school continues to offer an outstanding curriculum from kindergarten through high school.
The Order of Malta, one of the oldest institutions in existence, has been helping the sick and the poor regardless of race or religion for the past 900 years and is presently active in 65 countries.
For an application for a need-based scholarship, to participate in a matching scholarship or to make a donation toward a scholarship, call 690-3292 or email maltausvi@gmail.com