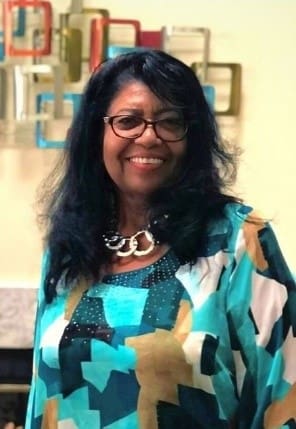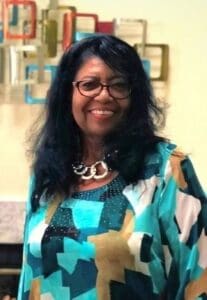 Blessed with special memories of laughter and love, the family mourns the loss of Felicita Cenita Garcia Simpson, also known as "Padu." Remembered for her authenticity, true to her own personality, values and spirit, she passed on March 1 in Bethesda, Md., at the age of 66.
She was born in Christiansted, St. Croix, to the late and loving Juan Garcia Velez and Felicita James Garcia.
She attended grammar school at St. Mary's Catholic Elementary and graduated from St. Joseph High School, Class of 1974. She briefly attended the College of the Virgin Islands, now the University of the Virgin Islands, before moving to the District of Columbia.
Her profession in the healthcare field supported her dedication to helping individuals throughout her life, including her family and friends. She never turned down a request for help and always had time to listen to the needs of others. Her longest tenure was at Children's National Hospital for 38 years.
Felicita is survived by her daughter, Ebony Natalia Barnett.
Amongst many of the hats she wore, she is and forever will be a loving mother, a dedicated colleague, a best friend, a little sister and a "no-nonsense but still love you" type of auntie.
There is no doubt that Felicita left an indelible mark in the lives of those who came into her presence.
She was preceded in death by her siblings; Joyce Finney, Raphael James, Jose Garcia (Pepe), Innocencio (Chencho) Garcia, Felipe Garcia and Cena Garcia.
Her siblings include Julia Garcia Sergent, Teresa Garcia Gaskin, Juanita Garcia Roebuck, Juan Antonio (Tony) Garcia, Kwame Garcia Sr. and Ira Phillips.
While Felicita was known for her independent nature and caring personality, she managed to have a network of friends. Special mentions include Yvonne Dawkins, Marcia Coleman, Jenevieve Fredericks, Kenneth Christopher, Hughgill Simpson, James Carter, Rena Gerard-Wilkins, Marlene Iveans, Julie Dystant and Edna Thomas. She is survived by numerous nieces, nephews, cousins and friends too extensive to list.
A viewing will be held at 10 a.m. followed by a funeral service at 10:30 a.m. on Wednesday, March 29, at Holy Cross Catholic Church in downtown Christiansted. The interment to follow at the Old Danish Cemetery.
Funeral arrangements are entrusted to James Memorial Funeral Home Inc.