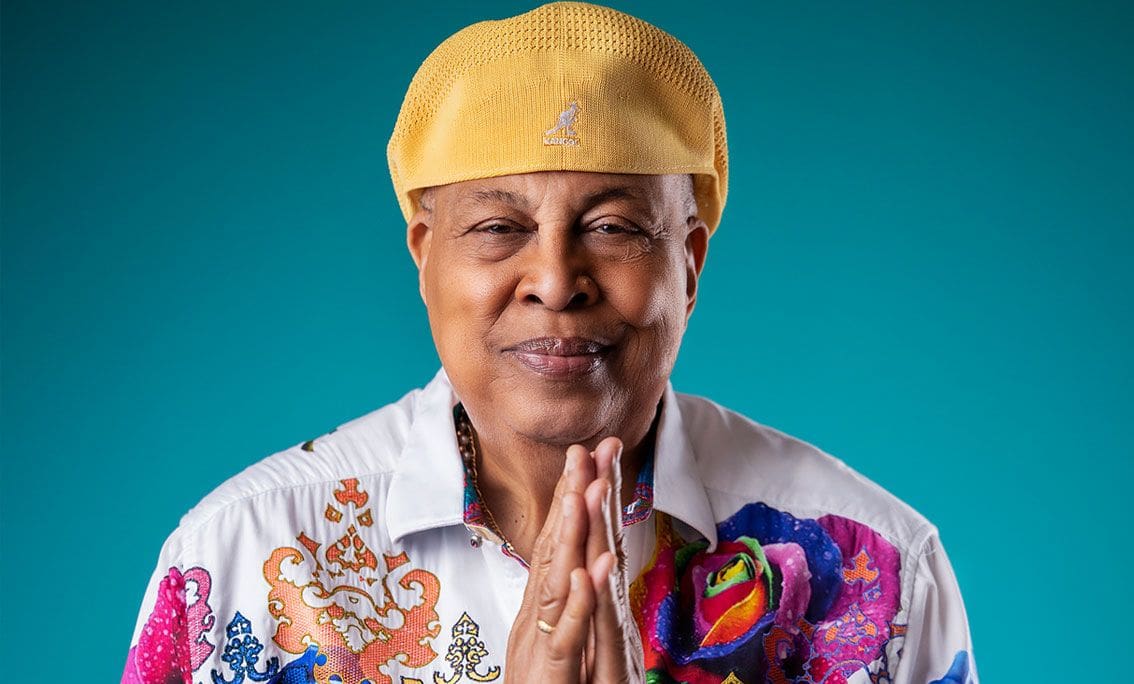 Freedom City, Frederiksted is the place to be when the USVI Caribbean Music & Heritage Festival welcomes Grammy winner Chucho Valdes. The Cuban pianist, bandleader, composer, and arranger is the headliner for a powerful night of music hosted at the Verne I. Richards Memorial Park this Saturday, March 25, 6:30 pm.
The V.I. Jazz Collective under the direction of Grammy Award winner Dion Parson will open the evening and the New Orleans Jazz Orchestra, aka NOJO7, will close.
This is the second concert in the free series produced and curated by the United Jazz Foundation and Jazz at Lincoln Center and sponsored by the V.I. Department of Tourism and its Division of Festivals. Each act will perform 90-minutes and the closing act will end around midnight. The third concert will be in May, United Jazz Foundation Marketing Director Naysa Lynch said.
Festival headliner Valdes is one of the most influential figures in modern Afro Cuban jazz. In 1973, he founded Irakere, one of Cuba's best-known Latin Jazz bands. With a career that spans over 50 years as a solo artist, he has won seven Grammy Awards and four Latin Grammy Awards.
Jazz Bata 2, his most recent project, is an exceptional work he revisits from an idea he first explored in 1972 – a jazz piano trio featuring bata drums replacing the traditional trap set. The bata are the sacred, hourglass-shaped drums used in the ritual music of the Yoruba religion, known as Santeria.
The Latin Academy of Recording Arts & Sciences honored Valdes with a Lifetime Achievement Award. He was inducted into the Latin Songwriters Hall of Fame and he received a DC Jazz Festival Lifetime Achievement Award.
Valdes' father, Bebo, attained the legendary status as the pianist and director of the "Tropicana Club" orchestra and Orquestra Sabor de Cuba.  
Both father and son musicians played together until Bebo's death.
When Valdes decided to focus on his solo career, his pianist son Chuchito replaced him as pianist/director of Irakere.
Valdes celebrated his 80th birthday with the world premiere of "La Creacion" – "The Creation" – at the Adrienne Arscht Center in Miami in 2021. 
Joining Chucho on stage are his special guests trumpeter Terence Blanchard and saxophonist Joe Lovano. 
Blanchard stands tall as one of jazz's most-esteemed trumpeters and defies expectations by creating a spectrum of artistic pursuits. He  is a seven-time Grammy winner and twice Oscar-nominated film composer. 
From his expansive work composing the scores for over 20 Spike Lee projects over three decades, ranging from the documentary, "When the Levees Broke" to the latest Lee film, "Da 5 Bloods," Blanchard has interwoven beautiful melodies that created strong backdrops to human stories like Apple TV's docuseries "They Call Me Magic" (for which he received his second Emmy nomination) and in theaters now, Gina Prince Bythewood and Viola Davis' "The Woman King."
Lovano won a Grammy for his 52nd Street Themes and 14 other nominations. He has created an extensive body of work for his ensembles including strings, woodwinds, his horn-rich Nonet, the Classic Quartet, Trio Tapestry, and more. He has received numerous awards: DownBeat Magazine's Critics and Readers Polls countless times as Tenor Saxophonist, Musician of the Year, Jazz Album of the Year, and Triple Crowns from DownBeat. Lovano has performed and recorded with a long list of greats including but not limited to: Woody Herman,  McCoy Tyner, Tony Bennett, Abbey Lincoln, Herbie Hancock, Chucho.
St. Croix will set the stage for a night of musical genius from multiple generations beginning with the V.I. Jazz Collective opening for Valdes.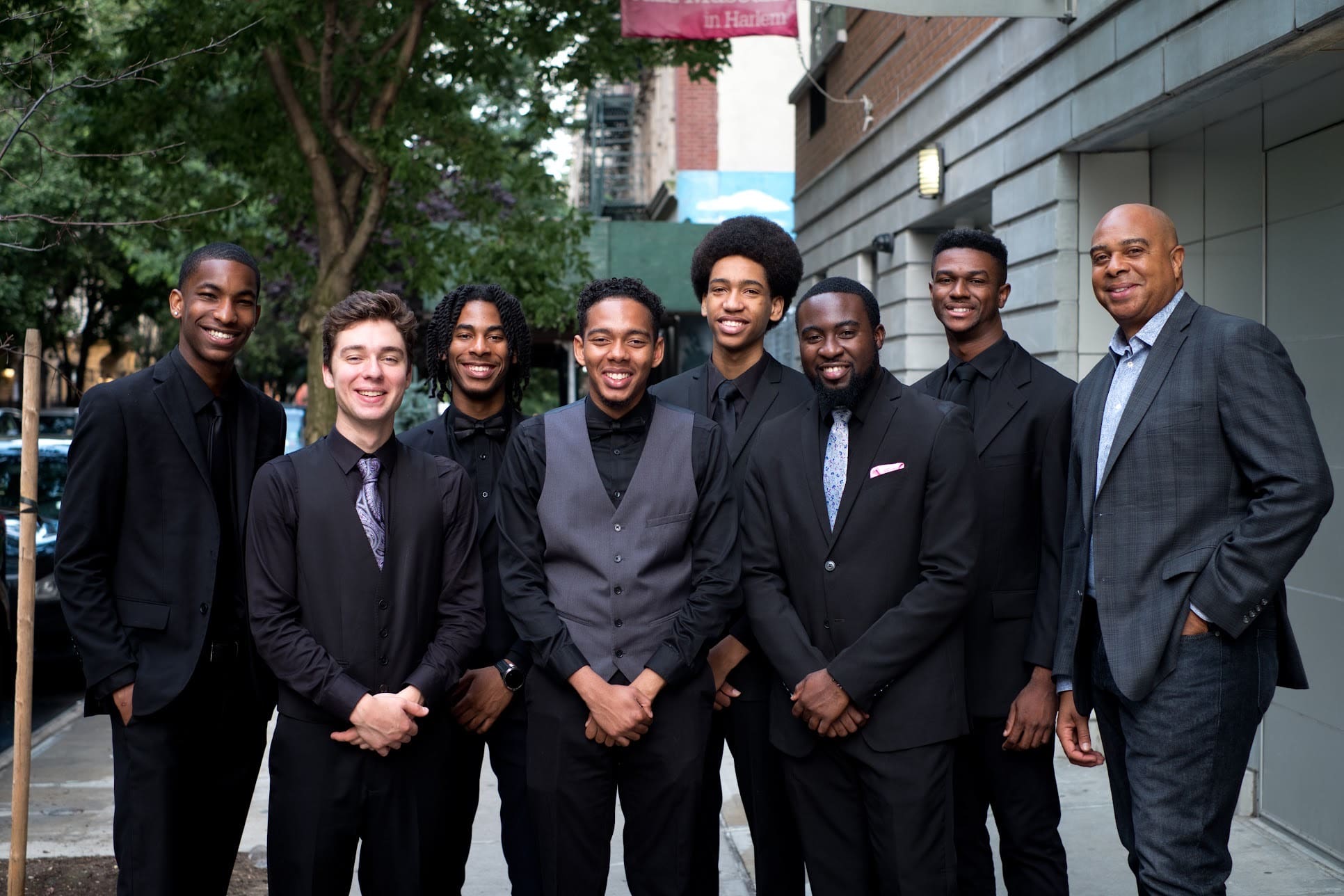 The V.I. Jazz Collective, under Parson's direction, are young Virgin Islanders who have been developing their musical craft since 2014 as inaugural members of the V.I. Youth Ensemble – a performance-based educational program for highly musically inclined Junior High and High School students throughout the U.S.Virgin Islands.
On Saturday, the V.I. Jazz Collective will feature special guest saxophonist Ron Blake, native Virgin Islander and co-founder of the 21st Century Band. Blake will perform alongside his cousin Keshawn Hardy (trumpet); Jairay Petty (piano) and musical director; Uriel Rogers (bass); Joshua Farrell (drums); Eljhaie Brathwaite (steel pan); and Howard Peters (vibes).
The evening will continue its musical momentum of tapping your feet and clapping your hands. The audience is encouraged to stay for the closing act with the New Orleans Jazz Orchestra aka NOJO7.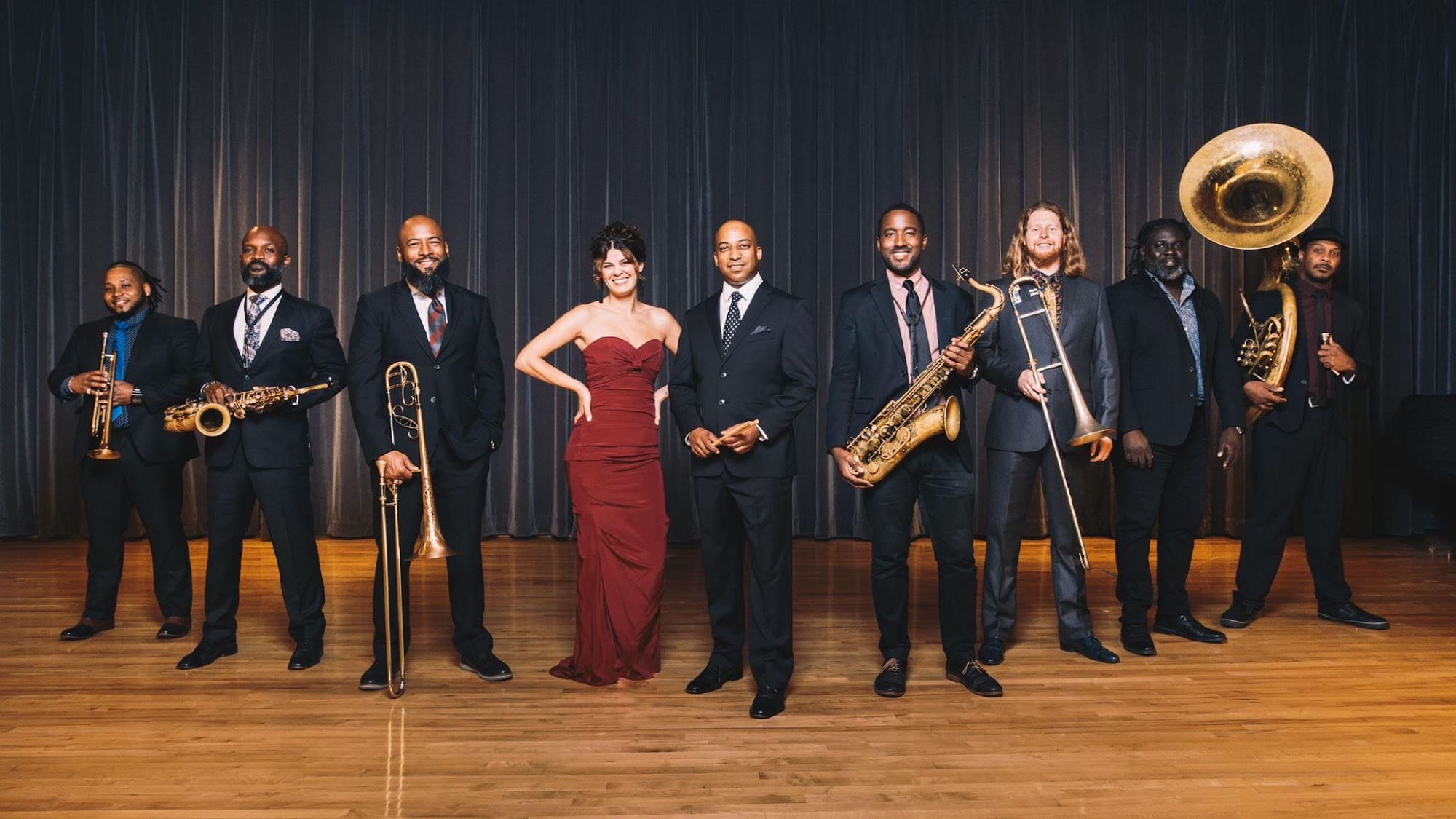 The orchestra is led by Grammy Award-Winning drummer and artistic director Adonis Rose. Look out for NOJO7's sonic power and versatility of a big band. They add a New Orleans emphasis on groove and accessibility…then they take it to an unusually expansive repertoire of originals, jazz staples, New Orleans classic, pop, rock, R&B, and soul hits. 
NOJO7 will feature Gabrielle Cavassa, co-winner of the 2021 International Sarah Vaughan Jazz Vocal Competition.
Bring blankets and chairs. Food and drink vendors will be available.
For more information, connect with the United Jazz Foundation on Facebook.