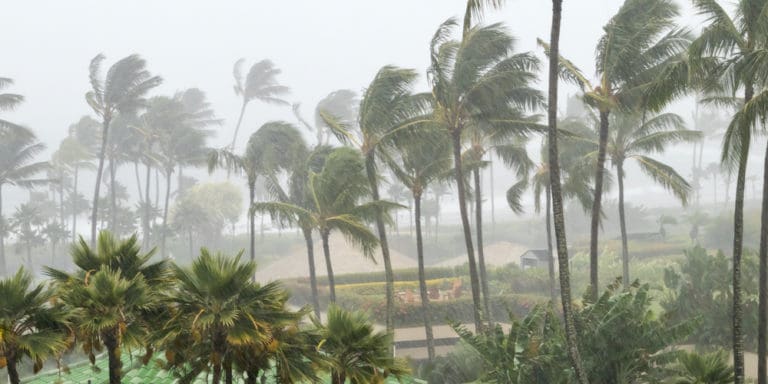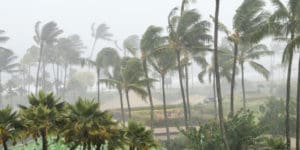 As the Virgin Islands closely approach the 2023 Atlantic hurricane season, The U.S. Virgin Islands Department of Human Services (DHS) is encouraging residents on the island of St. John to pre-register if they plan to utilize an evacuation shelter during a disaster-related event. DHS says pre-registration for emergency shelter services is especially helpful for residents on the island with special needs, seniors and those without transportation who require extra attention to stay safe during a tropical storm or hurricane.
In a statement to the press, Commissioner Kimberley Causey-Gomez said, "Pre-registering will ensure you have a backup plan. Oftentimes, emergencies or natural disasters can go from bad to worse in a very short time'" said the commissioner. She said "When a storm is approaching, sheltering in place should be the first plan of action; however, if you are unable to shelter in place and you are pre-registered with DHS, it means our staff as well as other agencies will already have your medical information and individual special accommodations in place prior to a storm. Pre-registration also assists medical staff in making sure the proper equipment is online and transportation to and from the shelter is provided," said Causey-Gomez.
If someone is a St. John resident or a community agency that works with vulnerable populations on St. John, DHS is requesting a pre-registration of those individuals and families who may need to go to an evacuation shelter during a disaster.
Please contact Abigail Hendriks at 776-6144 to coordinate the pre-registration.
For more information, visit the Department of Human Services website at www.dhs.gov.vi or on Facebook (https://www.facebook.com/usvidhs) at the U.S. Virgin Islands Department of Human Services.
The Department of Human Services (DHS) exists to provide social services to members in the community with diverse needs. In times of national uncertainty and hardship, it acts as a safety net and exists to inspire hope and empower change through non-judgmental, quality delivery of needed services and resources.