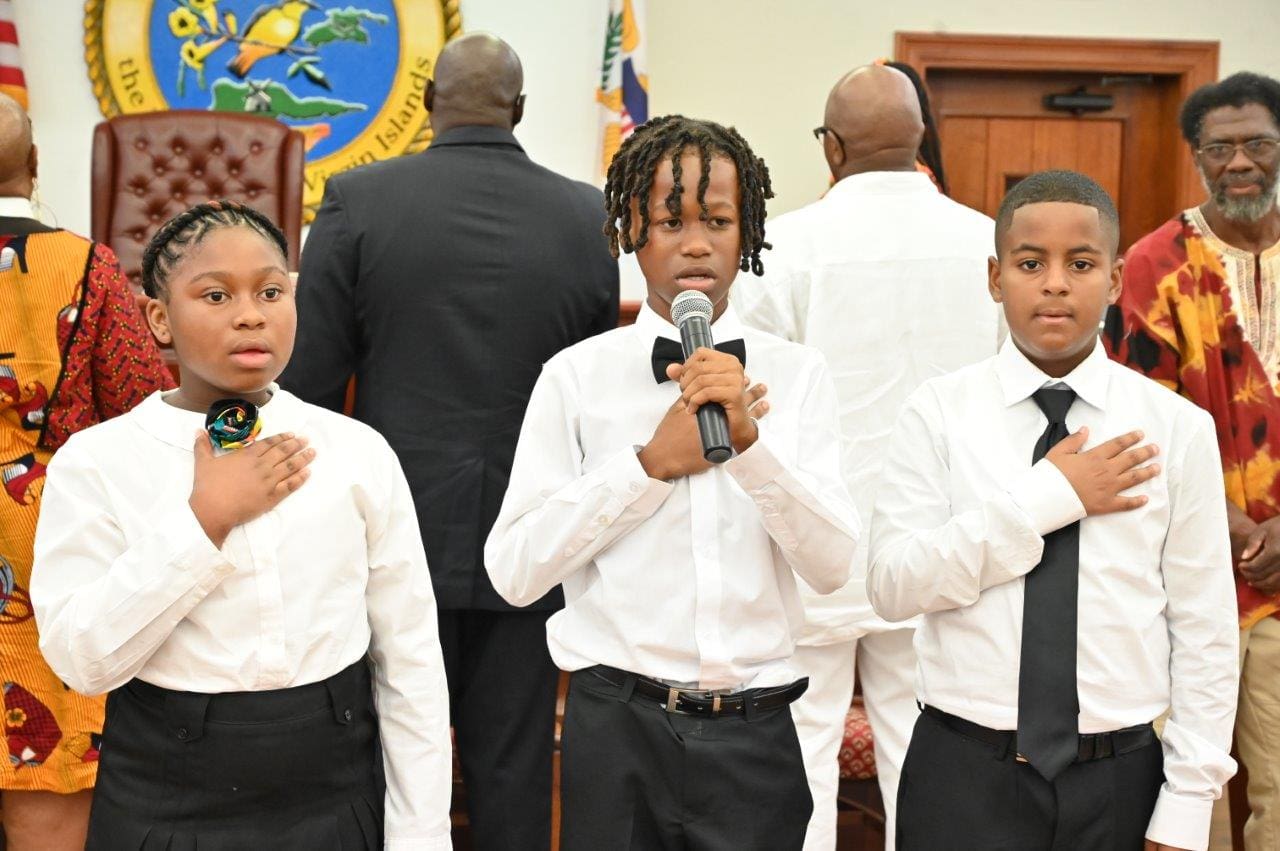 Ulla Muller Bamboula Dancers and Drummers filled the hallways of the Charlotte Amalie Legislature with blissful sounds of their rendition of the South African National Anthem during Thursday's African Liberation Day Ceremony.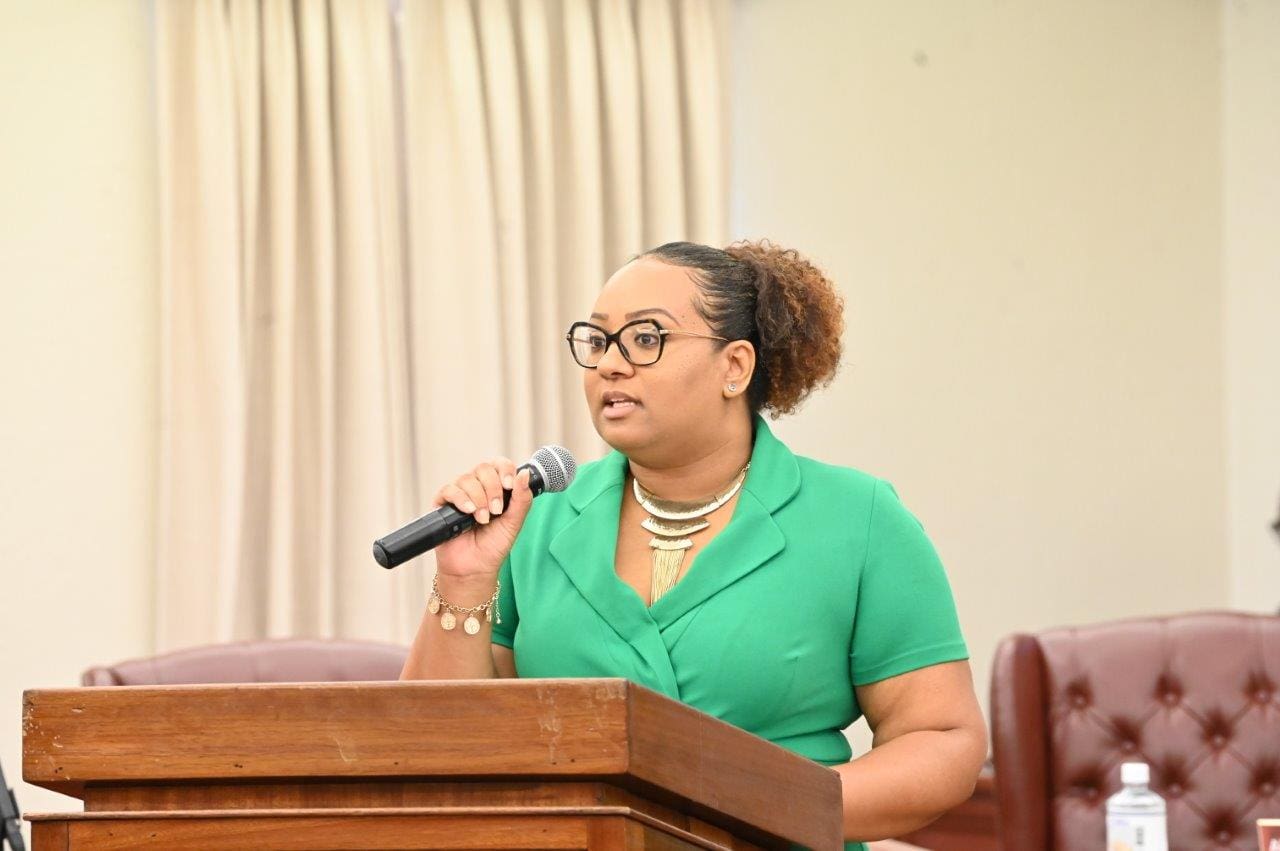 Kurell A. Sheridan, executive director of the Legislature, hosted the annual ceremony of African independence, which symbolizes the people of Africa's unity and will for freedom from foreign oppression.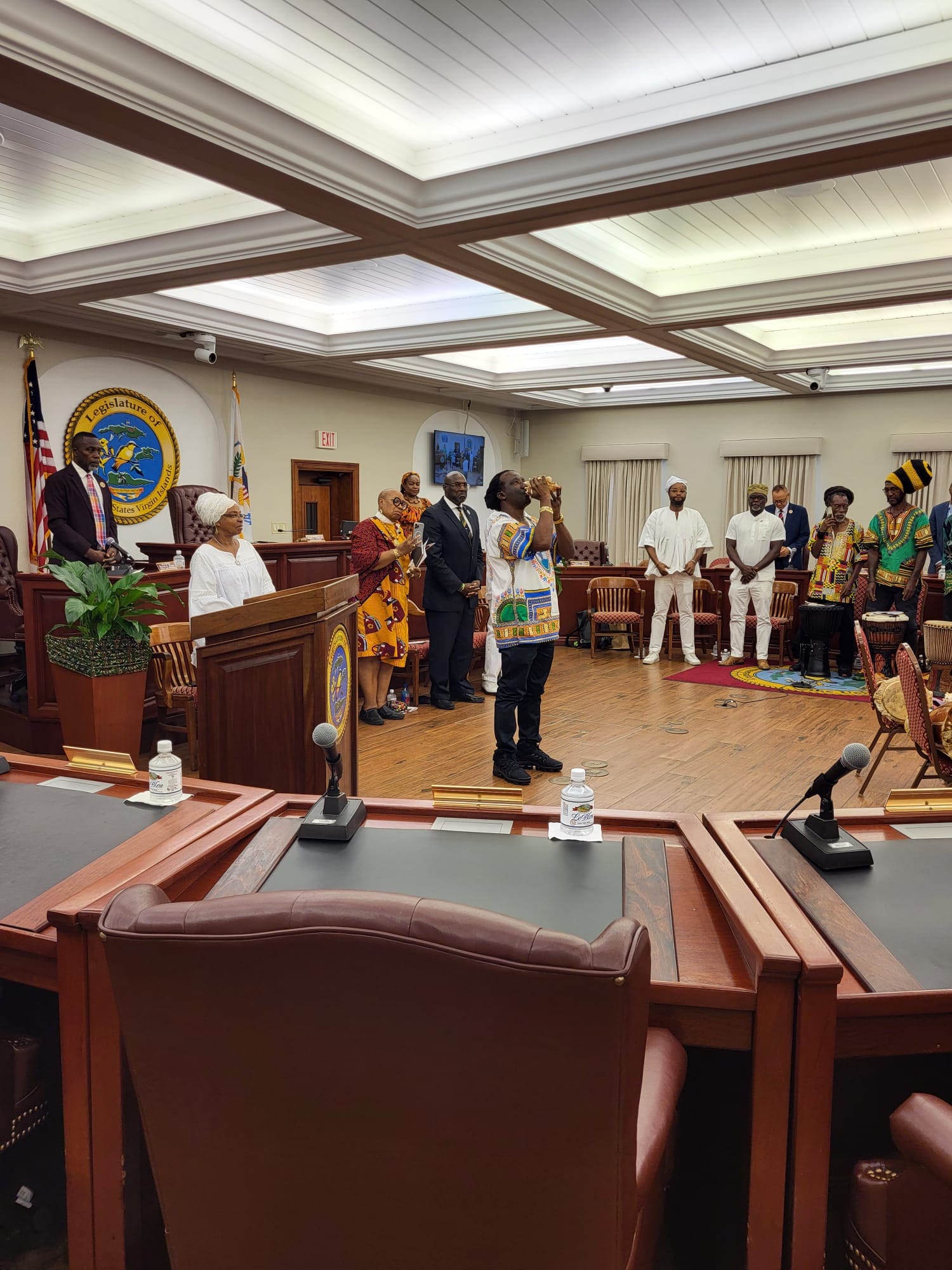 As Virgin Islands and African history are intertwined, in 1848, the conch shell was blown as a declaration to proclaim the abolishment of slavery in the Danish West Indies. Virgin Islanders celebrate their independence with the call to action by blowing the conch shell, thus making it the opening for the ceremony.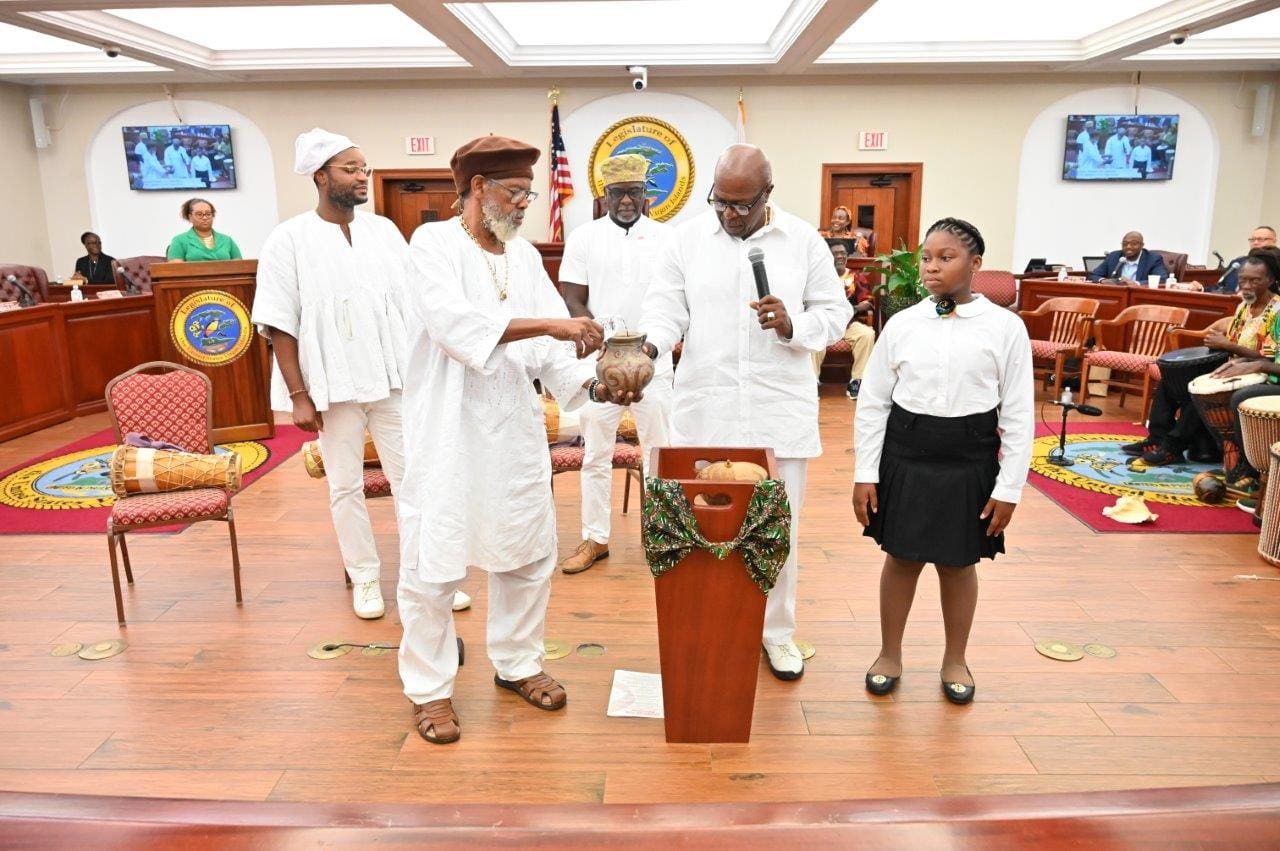 The ceremony was filled with ancestral African traditions going back thousands of years. Myron Jackson called upon the eldest and the youngest persons in the room to assist with pouring libations in honor of the ancestors. "Paying respects to those who came before us," he said.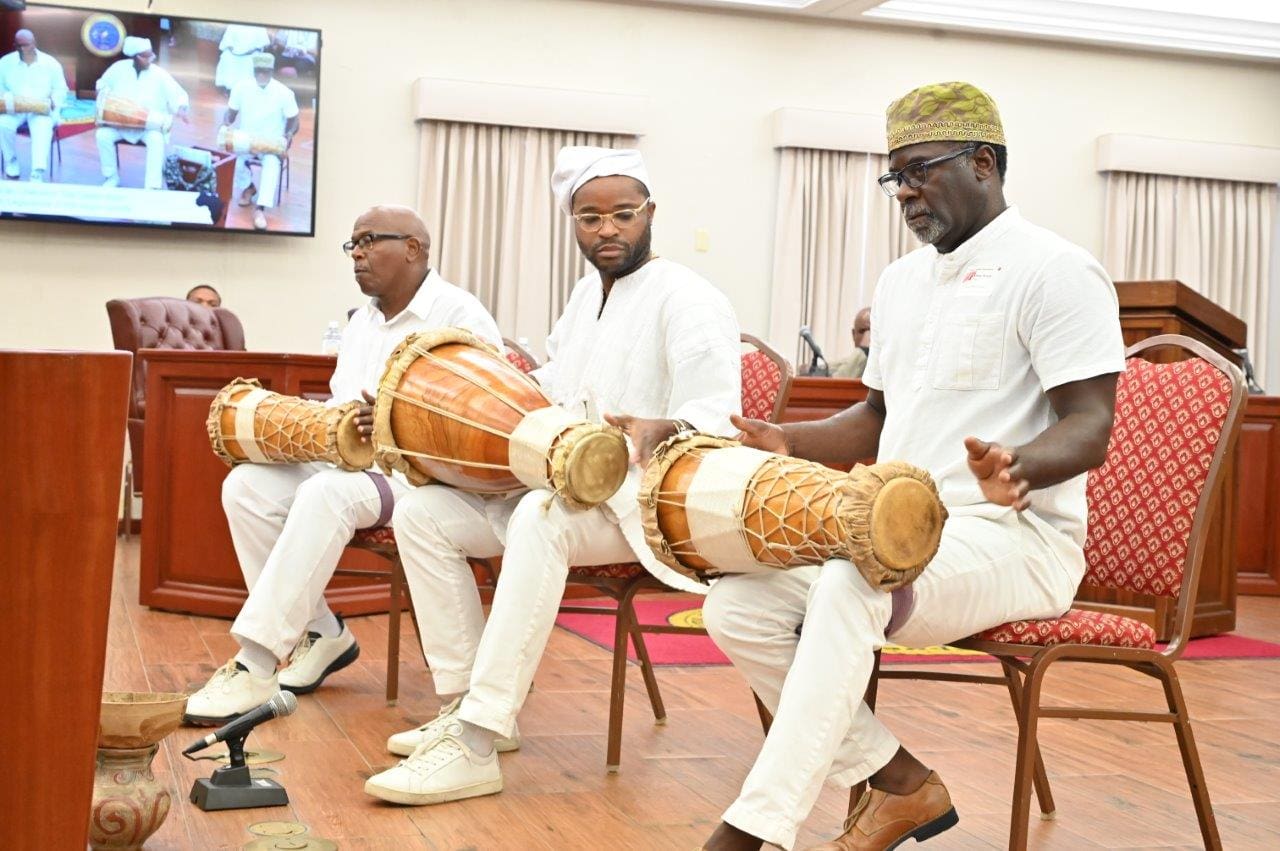 "Pouring libation and playing Bata in the hallowed chamber of our legislature today marks another moment to remember in our people's fight for freedom and self-determination. In addition to equal protection to the law, we strive for equal representation in the execution of our laws and the function of our government," said Malachi Thomas, bata drummer.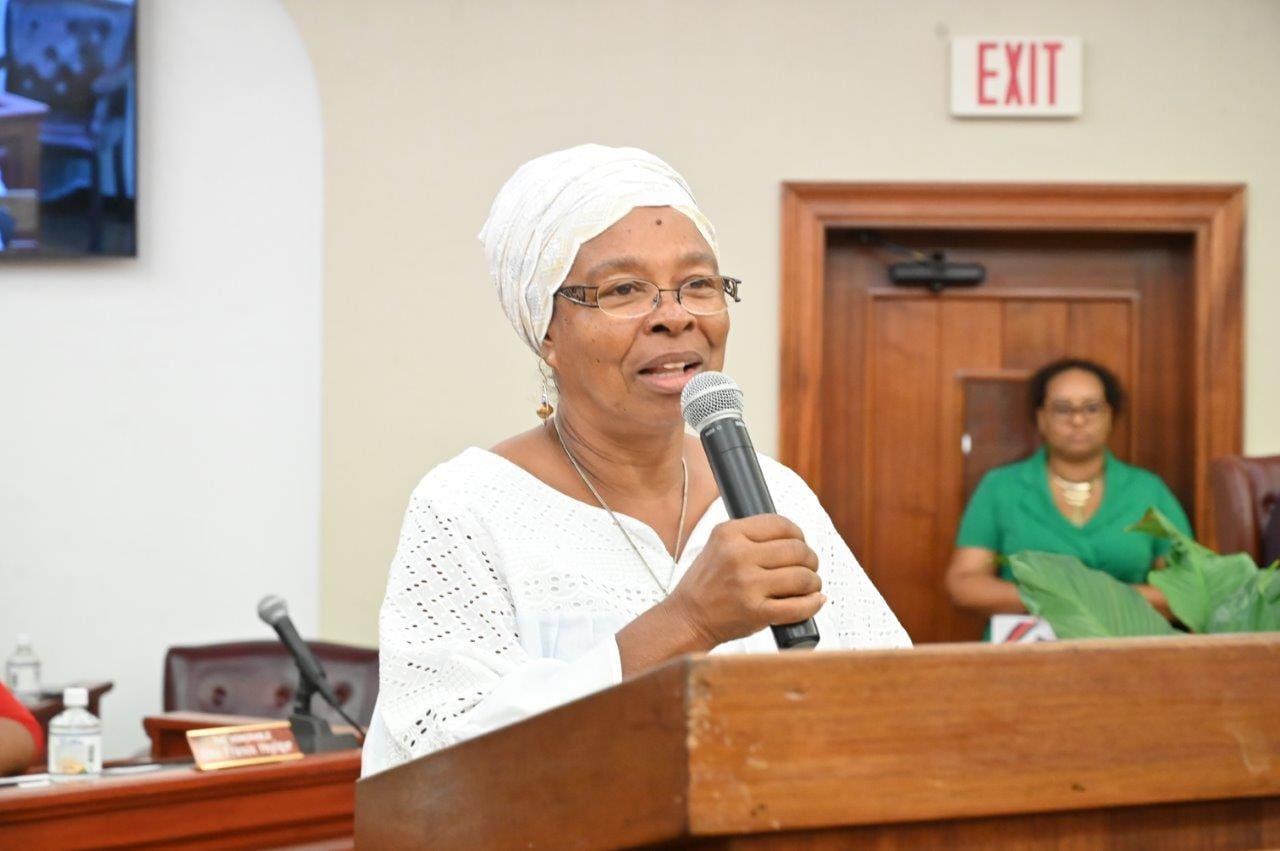 "The African Liberation Movement has been around for donkey years. As we chronologically look back in Caribbean history we see the same struggle for liberation. Give thanks for 1733, the St. John African revolution, working together, coming from different groups and holding St. John together for eight months and flying their African flag. We thank them for that," said Anna Wallace-Francis, Keynote speaker on the history of the ceremony.
"An enriching and immersive experience that channeled our collective histories into one moment of celebration and triumph. It is incumbent upon us to carry the torches passed down, so that we may see a united people," said Legislative Director Langley Shazor.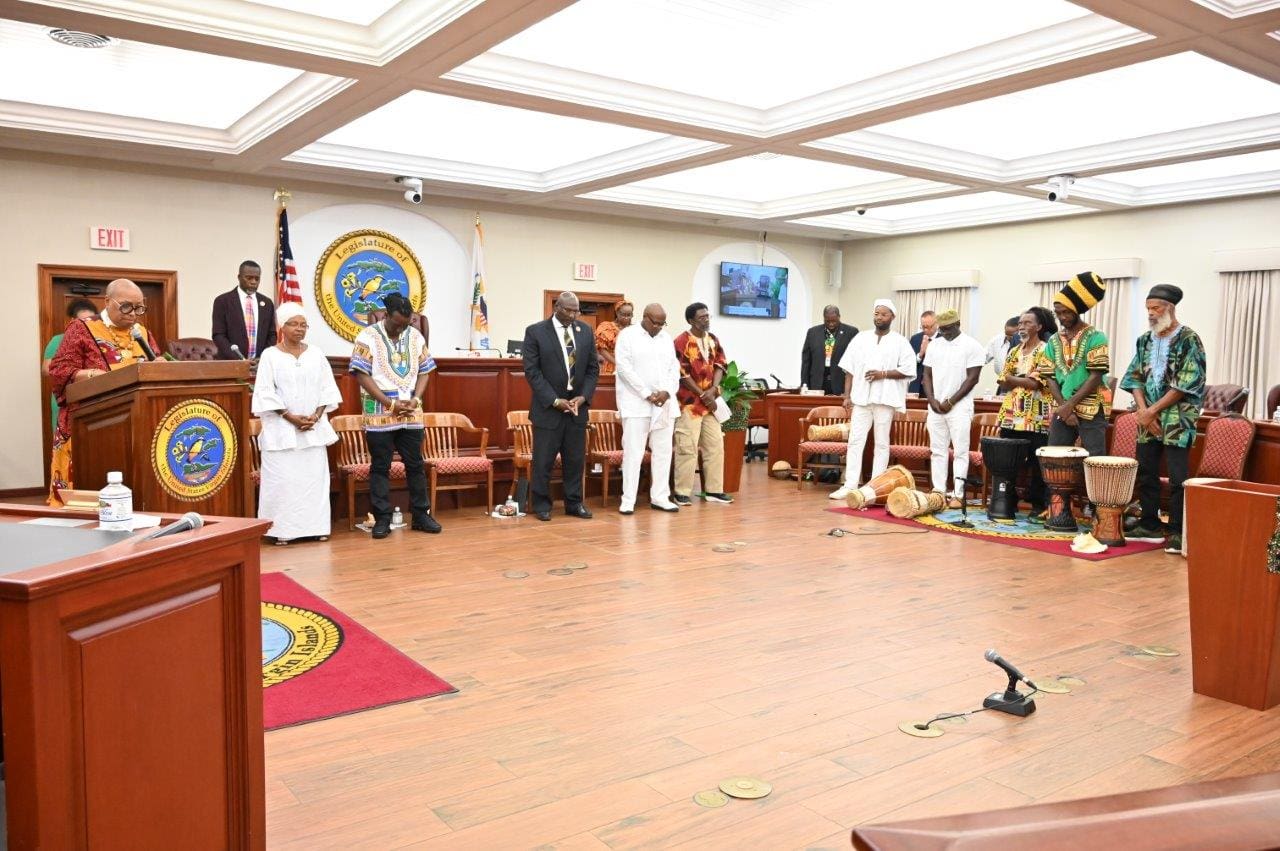 Sens. Novelle E. Francis Jr, Marvin A. Bylden, Carla Joseph, Ray Fonseaca, Dwayne M. DeGraff, Alma Francis Heyliger, Kenneth L. Gittens, Marise C. James, and Milton Potter were present at the ceremony.