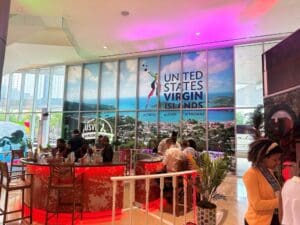 The U.S. Virgin Islands (USVI) Department of Tourism made a powerful presence at the U.S. Travel Association's IPW, the premier international inbound travel trade show. Led by Assistant Commissioner Alani Henneman, the USVI proudly served as a lead sponsor, captivating the attention of travel buyers and media representatives from over 60 countries through its vibrant exhibition space.
Aside from the USVI's promenade exhibition and exhibit booth, USVI branding was featured prominently throughout the Henry B. Gonzalez Convention Center, from main floor large wall banners to entryway door covers spotlighting the territory's two main marketing campaigns "Naturally in Rhythm" and "A Vibe Like No Other."
"IPW has solidified its reputation as one of the world's foremost travel trade shows," said Henneman. "Throughout the three-day event, our team had the privilege of connecting with esteemed media professionals, influential buyers and valued travel industry partners while showcasing our remarkable territory's unique offerings. This included meeting and forging connections with 45 journalists and nearly 100 travel buyers from six continents."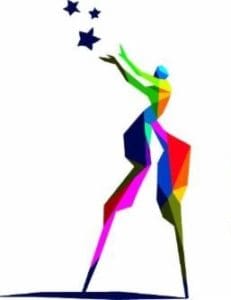 The spotlight was on the USVI's exciting developments, including the recent openings of the Pink Palm Resort and Morningstar Buoy Haus Beach Resort, as well as the highly anticipated forthcoming launch of the Westin Frenchman's Reef Beach Resort and Spa. Additionally, the department highlighted the allure of the territory's vibrant carnival celebrations, increased airlift options and attractive investment opportunities.
As part of the USVI's captivating promenade exhibit, attendees were treated to nightly happy hour mixers featuring spirits from Cruzan Rum and Mutiny Vodka, complemented by captivating performances from cultural ritual dancers, a talented steel pan player, and the lively Moko Jumbie.
Continuing its commitment to expand its marketing initiatives, the USVI Department of Tourism is eagerly preparing for the highly anticipated return of the Caribbean Tourism Organization's Caribbean Week in New York, scheduled to take place from June 5-8, 2023. This significant event will offer another valuable platform to showcase the USVI's distinctive attractions and engage with industry professionals.
For more information about the U.S. Virgin Islands and its extraordinary range of offerings, visit the official website at https://www.visitusvi.com/.