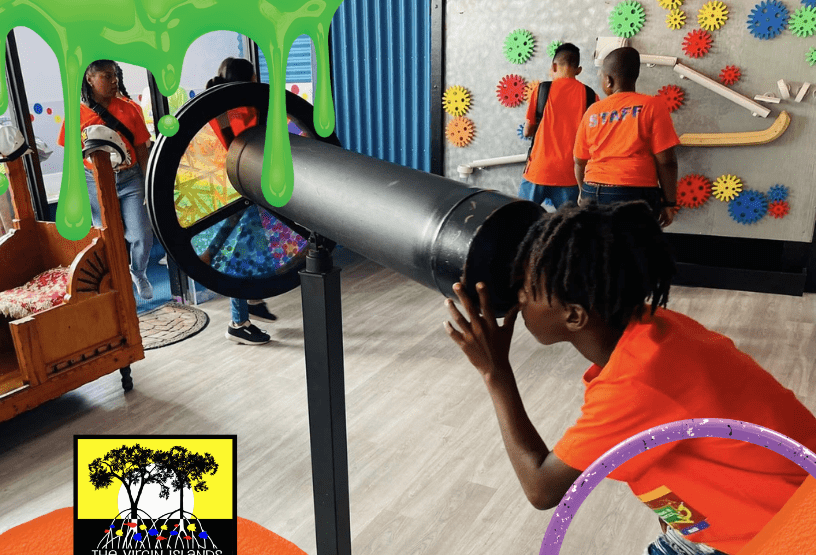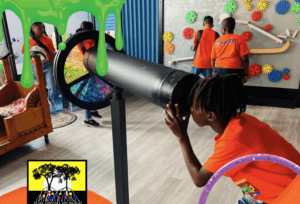 The Virgin Islands Children's Museum will participate in "Our World: Worldwide Day of Play" by hosting an event on Sept. 30 focused on play. As a day dedicated to experiencing joyful learning through play, this event is focused on getting kids and their families up, out and playing around. Our Community Day of Play invites children and families to enjoy music, science and cultural demonstrations as well as traditional game play.
Before the pandemic, the Virgin Islands Children's Museum (VICM) traditionally celebrated its annual Community Day of Play in March. However, they have not held a Day of Play event post-pandemic. This year, the museum marks its seventh anniversary (in its third home) by participating in the Worldwide Day of Play, a global play event presented by Nickelodeon and the Association of Children's Museum.
The community is asked to come together to celebrate #PLAY and this amazing anniversary milestone with a free Community Day of Play from 11 a.m. to 4 p.m., Saturday, Sept. 30. Admission will be on a first-come, first-served basis because the museum is limited by its capacity. Sponsors that would like to contribute to making this Day of Play free for everyone can email the museum at vichildrensmuseum@gmail.com.
"The older we get, the less meaning PLAY seems to have in our lives," said VI Children's Museum Executive Director Chantel Hoheb. "We start to think that play time or playing around is unimportant and time wasted. I challenge parents, educators and even employers to update their way of thinking and to incorporate more play into their daily lives as they interact with children and their staff. Not only does play encourage positive development in children, but it helps create deeper connections between family members and gives the child a deeper sense of self, which also increases their self-esteem and confidence. Not to mention being active away from a screen. Whether your child is 8 or 28, we invite families to take a day to PLAY and join us on the 30th!"
The V.I. Children's Museum will utilize social media to help educate the community about the importance the role of play has in mental health, wellness and socioemotional growth. The social media campaign will be posted on the VICM's Facebook and Instagram pages, or www.vichildrensmuseum. People can also visit www.vichildrensmuseum.org/dayofplay where they will feature information about "Our World: Worldwide Day of Play" as well as the role of play at the VICM. #OurWorldPlays
Play is a powerful experience that enriches people's lives in museums, schools, homes, and beyond," said Arthur G. Affleck III, executive director of the Association of Children's Museums. "ACM is pleased to partner with Nickelodeon on amplifying the importance of play on wellbeing and healthy brain development, and to make learning more effective and joyful for everyone. As children's museums, we believe in the power of play, and we strive to nurture more play and playful learning everywhere we go."
*******************************
Our World: Worldwide Day of Play is part of Nickelodeon's Our World global initiative to inspire kids and provide them with tools to activate their individual and collective agency.  As part of a network of more than 300 ACM member children's museums that reach millions of families in North America, and the more than 1,000 museums participating in Museums for All, a national access initiative that ACM manages, the V.I. Children's Museum is a vital collaborator in the Our World: Worldwide Day of Play. For a list of all participating Our World: Worldwide Day of Play events and more information about the initiative, please visit www.childrensmuseums.org/dayofplay.
"We look forward to showcasing locally relevant cultural forms of play via steel pan and traditional games as well as slime making and other fun pop-up additions to the museum exhibit floor which facilitate family engagement and encourage visitors of all ages to explore, play and discover" states VI Children's Museum Programs Director Amber McCammon.