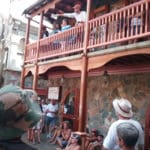 The program features spoken word and theatrical performances by visiting Antiguan poet and artist Iyaba Ibo Mandingo as well as several Virgin Islands-based artists.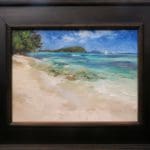 The public is invited to join visual and performing artists for this free evening of entertainment, engagement and enlightenment: "RIDGE TO REEF, NORTH SHORE, ST. JOHN - PROTECTION AND PRESERVATION"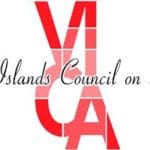 All Mini and Technical Assistance Grant Applications will now be accepted online.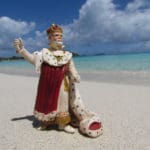 Migrations and multiculturalism are explored in a contemporary art exhibition opening at 6 p.m. Friday at Bajo El Sol Gallery in Cruz Bay. The exhibition is the work of Janet Cook-Rutnik in collaboration with William Steltzer and Sigi Torinus.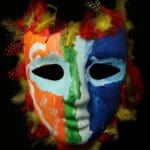 The "Mask Making as a Tool for Community Expression and Healing in the Aftermath" project continues on Saturday, May 25, with a preview of "Masks in the Aftermath" the launch of an Indie Go-Go campaign for the documentary, and the book project. Crystal Fortwangler, the film's director, will be present for a short Q&A.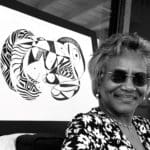 The public is invited to join the Bajo El Sol Gallery at 6 p.m., Friday, April 5, in Mongoose Junction, St. John, for the opening of "Until the Spirit Tells Me to Stop."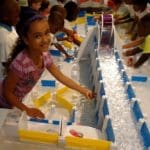 The "Thoughts Flow" Water Table is a remarkable exhibit by Tom Egan, an American artist who works with water, which will debut in the museum's new, permanent location opening Oct. 27 in Buccaneer Mall, Havensight.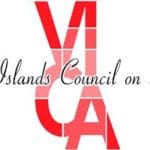 How to Apply Workshops will be held prior to deadlines. Times and dates are to be announced.