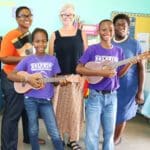 An anonymous donor has donated 20 ukuleles and 10 accompanying method books to the V.I. Department of Education -- Division of Music Education.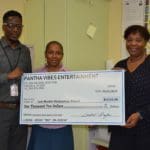 The fundraising event was held on Jan. 27, at the Tomac Plaza, Anguilla. Among the featured artists were DJ Sugar, DJ Deany, DJ Legend and headliner Pantha Vibes International.

The Thanksgiving edition of the "stress-relieving concert" will feature music from the Charlotte Amalie and Ivanna Eudora Kean high schools' combined groups.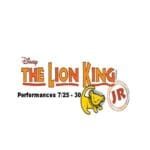 The July 25th – 28th performances will be staged at 10 a.m. for area camps. There will also be performances scheduled for kids and adults at 7 p.m., July 28 and July 29, and for 2 p.m., Sunday, July 30.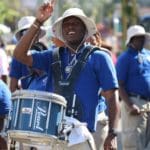 Many of the students started playing their instruments in elementary school, while others come from musical families. The one thing they had in common is the fact that they were all influenced by other musicians.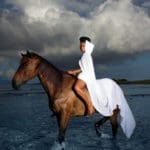 On Friday. July 7, K-VICTORIA will release seven songs at the Lucky #7 Musical Event on St. Thomas, accompanied by DJ Simba.
The fun, family-friendly event will feature a dozen popular island musicians playing original compositions.
The Community Foundation of the Virgin Islands (CFVI) and United Jazz Foundation (UJF) will present the Jaci and Jerry Silverberg Trumpet Awards to Keshawn Hardy and Daniel Newton at 7:30 p.m., June 2.
The U.S. Virgin Islands can look forward to the magic of the acclaimed Copenhagen Royal Chapel Choir under the patronage of His Royal Highness Prince Henrik of Denmark.
The Coral Bay Carole Sing and Santa event --- a tradition for several decades – was held Thursday night, Dec. 22, at the old basketball court in Coral Bay. Well over 100 people attended.