Viya advises the public that in the event of a severe storm, hurricane, natural or man-made disaster, it is important that people tune in to local radio and television stations to stay abreast of weather conditions and updates from the company.
The "Introductory Course — Associate Professional in Human Resources (aPHR) Certification Prep" is the first HR certification designed for professionals who are just beginning their HR career journey.
The next St. Thomas-St. John Chamber of Commerce Business After Hours will be held on Thursday, June 8, at The Garden Terrace next to the Ballroom at the Sugar Bay Resort & Spa.
During the closure, the public may contact the Division of Corporations and Trademarks by phone or e-mail.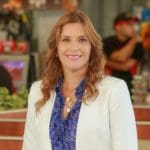 Arcos Dorados, the company that manages the McDonald's brand in the Virgin Islands, has announced the appointment of Marisol Vega Couto as managing director for Puerto Rico and the Virgin Islands.
With this initiative, Scotiabank will hold a sweepstakes in which participants can earn up to $1,000 in cash.
For two consecutive years, Banco Popular has been awarded Lender of the Year on St. Thomas and St. Croix.
Kevin Schnell and Maya Matthews-Sterling, owners of Caribbean Solar Company, have been named the 2017 Virgin Islands Small Business Persons of the Year.
Employers and the public are reminded that, effective Thursday, June 1, the minimum wage in the U.S.V.I. will be increased to $9.50 per hour for all employees except tourist service and restaurant employees.
Items imported into the territory via the United States Postal Service for sale or disposition of a business transaction are subject to excise taxes.