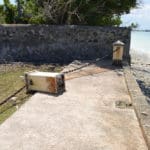 The U.S. Virgin Islands has been in a State of Emergency since Sept. 5. If it continues until April 3, as the governor has said it will, that will be seven months of being in an emergency state.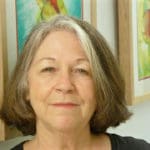 Before I fade to grey only to pop up in living color somewhere else pursuing other life-long dreams, I have many people to acknowledge and thank for their contributions to the Source over the last two decades.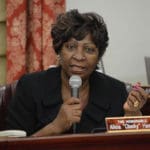 Here is a logic problem for Sen. Alicia "Chucky" Hansen (I-STX): If WAPA has X dollars to pay linemen but you fought for decades to cut WAPA's funding, do you get to scream and shout that WAPA should pay those linemen more?
The V.I. government took its growing lack of transparency to new heights this week, sending police to arrest and charge a reporter for embarrassing it by reporting on its lack of care for priceless antiques on St. Thomas.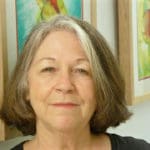 We have been humbled by the fury of Nature, but we are not broken. As the trees and plants have already sprung into regrowth, wasting little time lamenting their losses; so must we.
While Gov. Kenneth Mapp rightly pointed to genuine good news in his State of the Territory address Monday, he also glossed over some very dark clouds that are currently raining on the territory.
When is enough enough? When will the citizens of this community shut down this governor's guillotine?
Gov. Kenneth E. Mapp gets it. The members of the V.I. Senate either don't, or don't want to. Facing a $110 million budget gap, it's time for the Senate to stop talking and choose between to unpalatable, but obvious, solutions.
Whatever the court decides, whatever name she uses, "Chucky" should not be elected to serve in the Legislature again because she was a truly terrible senator who wreaked terrible, lasting damage on residents of the U.S. Virgin Islands.
Shame on you, V.I. GOP Chairman John Canegata. You cannot produce any example of President Barack Obama or NYC Mayor Bill de Blasio encouraging violence against police.