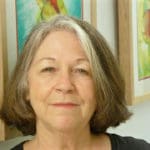 It is not my habit to watch television news and Election Night was no exception. But added to that was the mystifying, relentless information at the bottom of the screen that appeared to suggest the unthinkable – that Donald Trump could become the president of the United States of America.
Unity helps us work and live together peacefully. We feel connected with each other and all living things. We value the specialness of each person as a gift, not as a reason to fight or be scared.
Cooperation is working together and sharing the load. When we cooperate, we join with others to do things that cannot be done alone. We are willing to follow the rules which keep everyone safe and happy. Together we can accomplish great things.
B. Greg Miller thinks Virgin Islanders can begin to fix many problems by creating more micro-management by the government and fostering more government responsibility, which could begin with sub-district representation.
Ivan Butcher II tells why he is in favor of building a paper recycling plant and a publishing house in the territory.
Ivan Butcher gives his opinions on the pluses and minuses of home schooling.
The Virgin Islands Conservation Society thanks Gov. Mapp and the 31st Legislature for recently passing the plastic bag regulation bill.
The U.S. Virgin Islands Homeschoolers (USVIH) are asking the public to help them by contacting the V.I. Legislature and telling senators to vote for a bill that would transfer oversight of home schooling from the V.I. Board of Education to the Senate.
There is a need for a "de-otherization" process, to embrace the notion that the affected groups are part of "our" community and deserving of our help and support, to reverse the erosion of empathy .
Conservationist Paul Chakroff sees the potential in moving the U.S.V.I. toward development of a sustainable development plan, a USVI Climate Change Adaptation Strategy, which will activate ways to deal with climate change and many other goals of the world community.