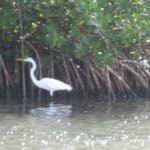 Many of the Virgin Islands national parks sustained damage from Hurricane Maria, mainly in the form of downed trees, loss of power, structural building damage, shoreline erosion and storm-washed debris.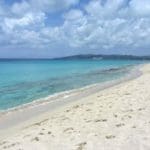 Under the authority granted the NPS and the superintendent, the public use limits and the closures will remain in effect for the foreseeable future.

All boaters should begin to make necessary preparations for Hurricane Maria. Boaters desiring to take the initiative are advised to relocate to the havens mentioned below.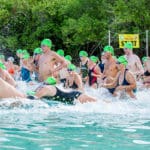 This year's event will be the largest ever, with 350 competitors. Hosted by Friends of V.I. National Park, it will raise money for preservation, conservation and education programs.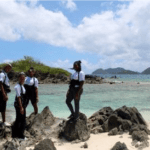 The Youth Conservation Corps (YCC) is providing paid summer employment for youth (15-18 years old) in Virgin Islands National Park (VINP).
In celebration of the Transfer Day Centennial in the U.S. Virgin Islands, a new exhibit will open at the Cinnamon Bay Archaeology Lab on Friday, March 31.
Virgin Islands National Park will commemorate Black History Month with its Folklife Festival 2017. The annual festival will be celebrated Feb. 23 and Feb. 24, at the Annaberg Sugar Plantation ruins, St. John.
Friends of Virgin Islands National Park (Friends) today announced a donation of $1.275 million by St. John resident and conservationist Jon Stryker to fund the purchase of an 11.8-acre property that will be donated to the Virgin Islands National Park.
The Friends of VI National Park (Friends) will hold its annual meeting on Sunday, Jan. 29, at Rain Tree Restaurant at Cinnamon Bay Campground. The keynote speaker at this informative meeting will be Will Shafroth, president and CEO of the National Park Foundation.
Students, ages eight and older, are invited to join Virgin Islands National Park and the Elaine I. Sprauve Library in celebrating the National Park Centennial on Aug. 25 on St. John.